Sheet masks, cream masks, mud masks, I'm pretty much obsessed with them all. They're great for when my skin needs some extra TLC or when I just want to treat myself. Then there are splash masks – literally masks that you splash on for a few seconds, sounds almost gimmicky doesn't it?
Let's take a closer look, specifically at the Skinfood Black Sugar Perfect Splash Mask:
What is it

"A unique 4-in-1 liquid splash mask that gives you smooth moisturized skin with only 10-seconds of effort."

How I use it

Once a week after cleansing, I pour half a cap, pat some on my skin, splash off, and repeat until I finish the cap.

Best suited for

Anyone who wants/needs super gentle exfoliation

Ingredients

Water, Glycerin, Sucrose, Butylene Glycol, Gluconolactone, Rice Ferment Filtrate (Sake), 1,2-Hexanediol, Ppg-26-Buteth-26, Sodium Citrate, Fragrance, Peg-40 Hydrogenated Castor Oil, Caramel, Galactomyces Ferment Filtrate, Ethylhexylglycerin, Matricaria Extract, Aloe Leaf Extract, Papaya Fruit Extract, Orange Fruit Extract, Apple Fruit Extract, Lemon Fruit Extract, Hizikia Fusiforme Extract, Propanediol – full ingredient list

Irritants

It's alcohol-free and paraben-free, but it does contain fragrance.

Packaging

Your standard plastic bottle, nothing special

Scent

A light citrus scent that reminds me of dish soap, not the worst, and it goes away pretty quickly.

Texture

Like water with a bit of slip

Finish

Skin feels smoother and looks a little brighter

Available For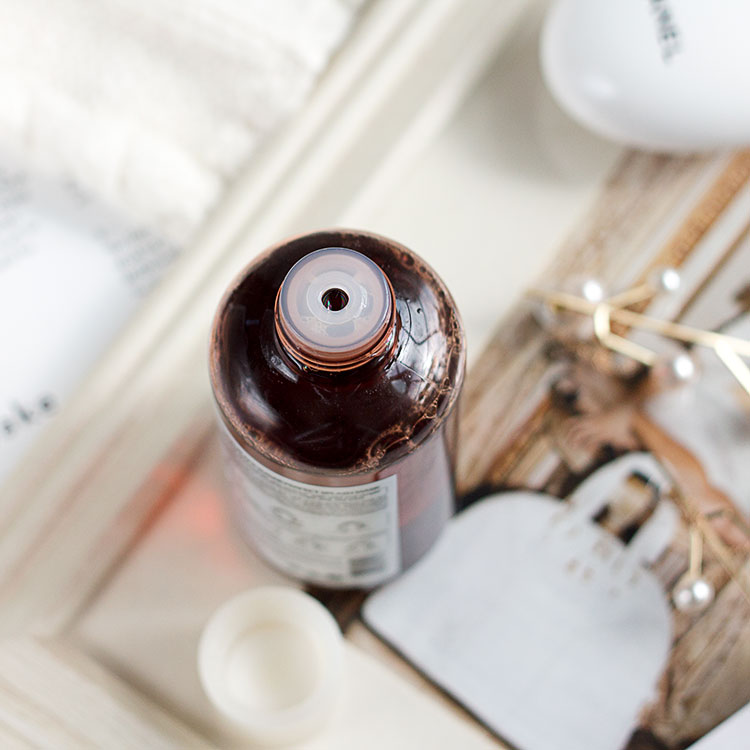 Taking a closer look at the ingredients and you'll see that this is pretty much a hydrating + mild exfoliating toner, with the stars being:
Gluconolactone – Also in my favorite Biologique Recherche P50W, this is a PHA, which is much gentler than AHAs due to larger molecules. So gentle you can use it post-cosmetic surgery (not that you should)! Plus it's also an antioxidant, a moisturizer, and has anti-aging benefits.
Black sugar – Usually found in physical scrubs, it's here in the form of sucrose acts as a humectant.
Rice Ferment Filtrate + Galactomyces Ferment Filtrate – Fermented extracts often found in essences, these are full of amino acids and enzymes to nourish the skin.
If you're used to high % glycolic acid, this might feel like nothing more then your regular hydrating toner. But for those with sensitive skin or just wants to be gentle with your skin, this packs a surprising punch.
I had my doubts when I first tried this, but was shocked to see that a few pats of this really did leave my skin smoother, more hydrated, and a bit brighter!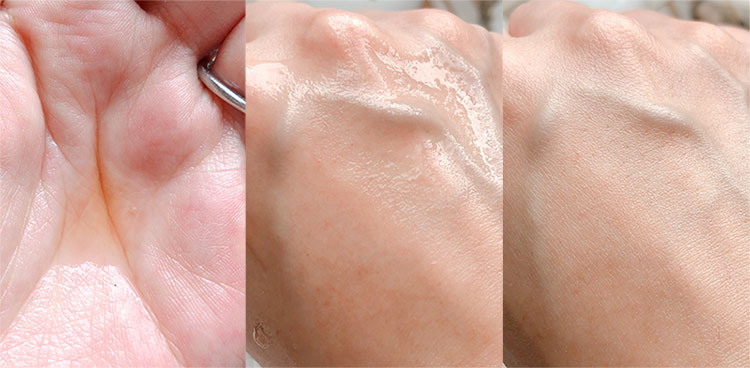 Now you can also dilute this in a bowl of water in splash this water on your face (hence the name, splash mask), but:
That's too much effort everyday
Even the patting and splashing weekly is a bit tedious, especially when you're feeling lazy
I feel like this would seriously dilute the already gentle enough toner.
So did I fall for the splash mask hype after trying this? Not really, since I didn't even use it like a splash mask, more like a pat mask?
Gimmicky concept aside, I appreciate the ingredients, and I think the Skinfood Black Sugar Splash Mask in particular fills the void for people looking to use chemical exfoliants but aren't about that AHA life, aka me, so I will happily keep patting away.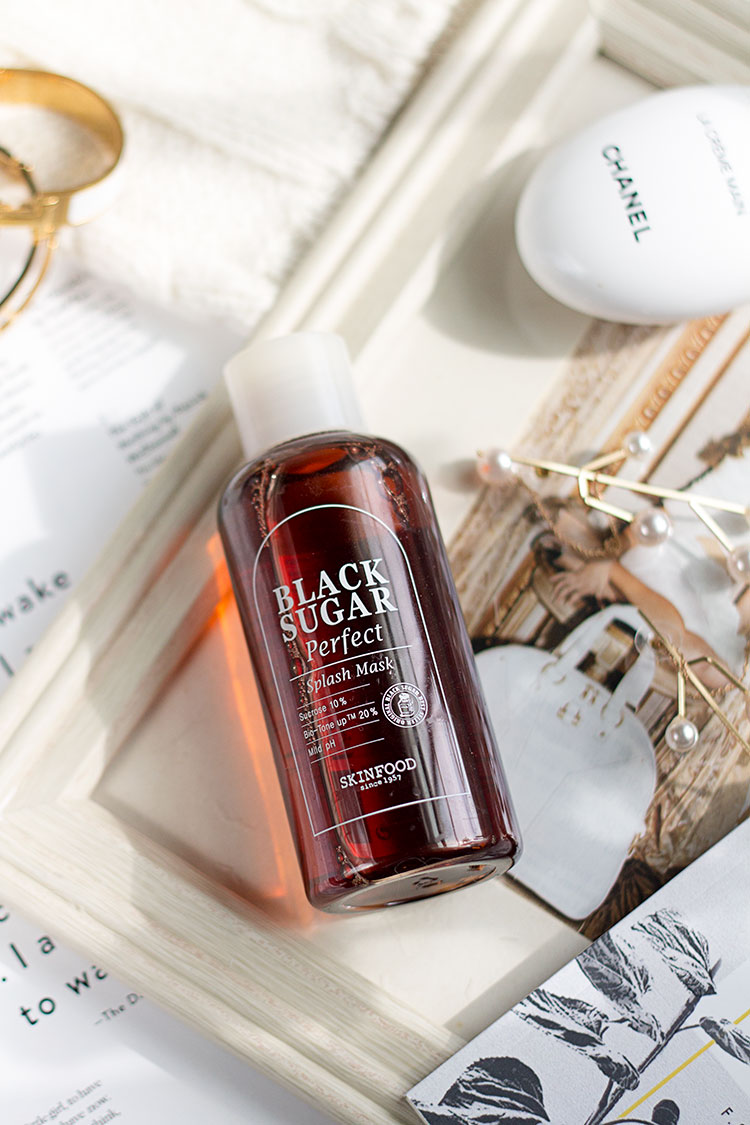 Both of these feature the PHA gluconolactone as one of its main exfoliant, and both are on the gentler range compared to most acid toners. However the P50W still contains AHAs (lactic acid) so it's definitely stronger, but it also delivers more noticeable results. So pros and cons for both.
If you have super sensitive skin or and have a limited budget, give the Skinfood one a try.
If you're a seasoned exfoliant user but want something gentle for daily use, the P50W would suit your needs better.
Final Verdict
Packaging
Ingredients
Texture/Application
Performance
Price
Call it a splash mask or a toner, it's essentially an entry-level exfoliant with a ton of hydrating ingredients to improve the overall health of your skin. For $26 it gives me better results than some of my more expensive exfoliants, not to mention my skin never feels irritated after using this, just happy and glowy.