CBD is so hot right now, and not just the oral supplement, but in beauty too. Naturally all the buzz around this "miracle" compound got me curious, and when Equilibria reached out to me to review their CBD supplement, I said yes.
Before I continue with the review, let me preface by saying that I'm not a healthcare provider and I'm just sharing my personal experience here, so what your results with CBD could be totally different. Always consult your doctor or a licensed practitioner if you have questions or doubts!
What's CBD anyways?
If you browse CBD retailers or even just do a quick Google search, you'll find it has all sorts of "benefits", from minor ones to blatantly outrageous ones like curing cancer. No matter what the claims, I always recommend cross referencing reputable studies, and here's what I found:
It's a non-intoxicating compound found in hemp and marijuana plants, which means this will not get you high. (source)
CBD extracted from hemp is legal in the US, Canada, and most European countries provided that the THC (the stuff that actually gets you high) level is below 0.2%. (source)
The most widely studied effect of CBD is on epilepsy, and the FDA recently approved a drug containing CBD to treat epileptic seizures. (source)
But like I said, the effect of supplements can vary, so I do believe people when they say that CBD has helped with their symptoms, but again, just keep in mind that these are anecdotes and there's no guarantee you'll get the same results.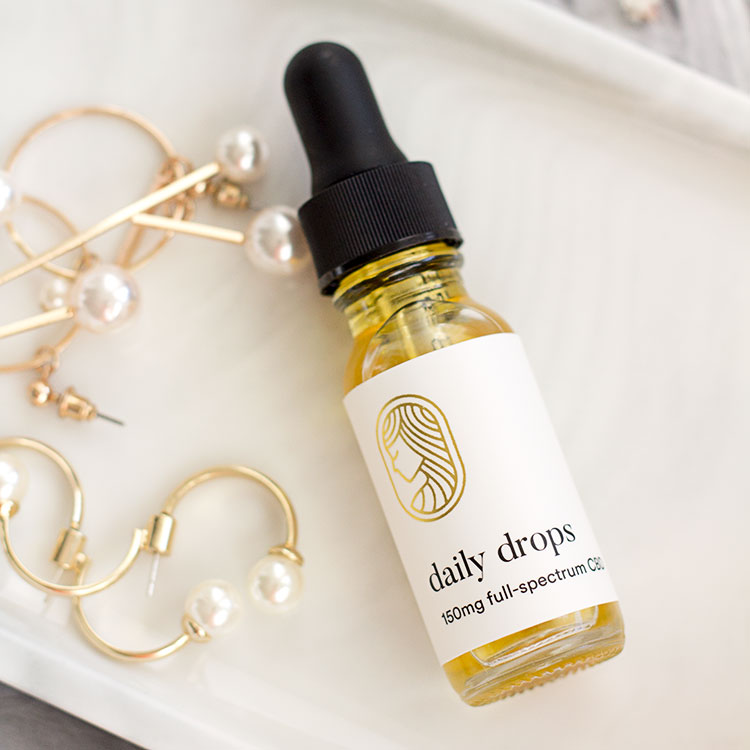 Why I said yes to Equilibria
I've gotten a lot more selective with brands I work with over the years, and even more so when it comes to supplements. Since the FDA doesn't regulate supplements, there's no guarantee you're actually ingesting what's claimed. In fact, I found that a major CBD brand that previously reached out to me were filling their products with compounds found in illegal marijuana and cough syrup. WTF.
Equilibria, on the other hand, are completely transparent with their supply chain. From the farm they grow the hemp plants to their extraction process, it's all detailed on the site, plus they provide independent lab reports to ensure their products doesn't contain any harmful toxins.
My CBD experience
Equilibria offers CBD in two forms: softgels and drops. I received both and the instructions were to take the drops in the evening to help with sleep, and the softgels in the morning to help with focus. The dosage for both are 10mg of activated full spectrum hemp flower oil CBD concentrate.
Drops – My anxiety was so bad that I was also having trouble sleeping and waking up in the middle of the night in a panic/crying because I felt so overwhelmed, so I was in desperate need of something to relax me at night. This did not taste good, but boy it worked. After 15 minutes I was relaxed and my mind was no longer racing. I was able to fall asleep quickly and actually stay asleep the entire night!
Softgels – These are small and easy to ingest. Due to my poor mental state (and lack of a good night's sleep) I was having trouble concentrating at work, and these helped calm me a bit to the point where I felt like I could focus again. It wasn't drastic by any means, but it allowed me to slow down and breathe, and my brain felt like it was no longer being overwhelmed by stress + negativity.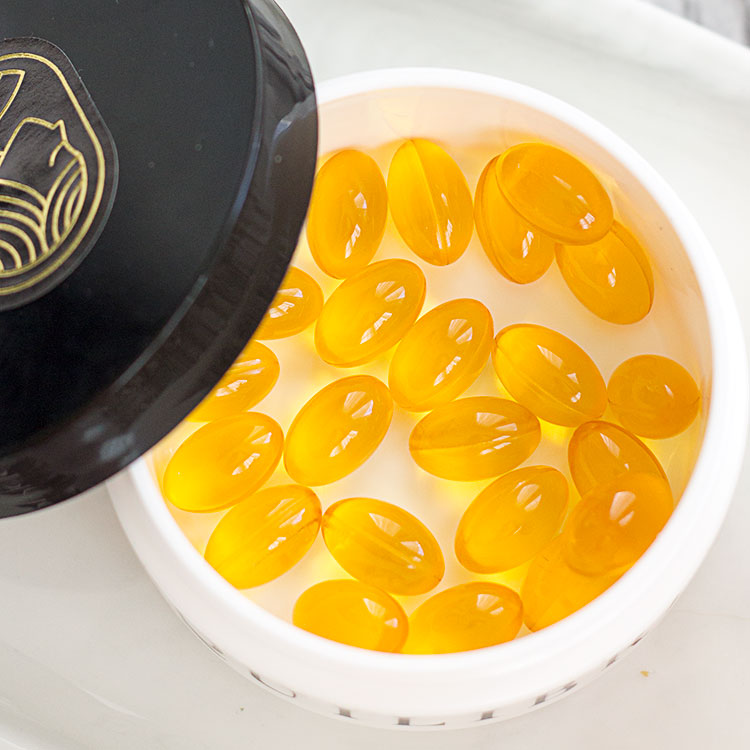 Despite the same dosage, the drops' results were much more noticeable, probably because it's taken sublingually (under the tongue). However the taste really turned me off, it's earthy and just… unpleasant, but that's what hemp flower oil tastes like. ¯\_(ツ)_/¯
I spoke to an Equilibira Dosage Specialist, a free service they provide to all their customers, to let them know my experience, and they then recommended taking the softgels at night and just taking the drops whenever I feel stressed. Again, the softgels don't work as quickly, but they still helped me sleep better at night.
While CBD isn't meant to treat any health/mental illnesses, I can now see why so many people swear by it for stress or anxiety. Taking Equilibria didn't make my problems magically go away, but they did make my day-to-day easier while I dealt with the symptoms. I'm at a much better place now than I was when I started taking these a few weeks ago, so now I'm only ingesting them when I feel my stress levels rising.
In a nutshell:
If you have a higher tolerance for not-so-pleasant tastes, go for the drops for their faster effects.
If you want something easier to ingest, definitely go with the dropgels.
If you can't decide, get their Beginner Box to sample both, then work with their Dosage Specialist to figure out what's best for your needs!
If your anxiety symptoms are severe, please seek help. Again CBD was not what got me out of my terrible state, it simply made the journey easier.
Equilibria has plans to release flavored drops in the future (they want to avoid artificial sweeteners, which I 100% appreciate), and when they do you bet I'll be buying a bottle to have on hand, just in case ;)
Have you tried CBD before? If yes, what were your experiences?