Originally posted on August 10th, 2018
When it comes to something as personal as skincare, everyone is entitled to their opinion on what works for their own skin and sharing those opinions online. What's dangerous is when people start blurring the lines between opinions and facts, disguising the former as the latter, and misleading other people as a result. Today's post/rant is to debunk some of these "facts" and provide tips on how to make informed skincare decisions.
1 | Chemicals are toxic, natural ingredients are better
This has got to be the worst lie of them all, and it's a shame so many eco-beauty brands use this to market their products. Some of the best and most-widely researched ingredients are these so-called "chemicals": retinol, niacinamide, and peptides just to name a few. On the other hand, poison ivy is about as "natural" as they come, but no one in their right mind would say that's good for you. Essential oil is another "natural" example that may provide aromatherapy benefits, but they can also cause skin sensitivities and irritations (source). The fact is whether an ingredient is naturally derived or man-made has no bearings on its efficacy whatsoever. A good ingredient is one that has been well studied with proven benefits, period.
I do use some eco-beauty products myself because I think those particular formulas include well-researched extracts (hello green tea and licorice root!), and I know plenty other that use strictly green brands because of lifestyle preference, which is totally cool. There's no need to pit "natural" and "chemical" products against each other and claim that one is superior.
2 | Physical sunscreens are better than chemical sunscreens
You all know how passionate I am when it comes to sunscreens and I've done my fair research on the subject. So imagine my annoyance (more like anger) when I saw this awful statement while blog hopping:
"Chemical filters work by penetrating into your bloodstream. They may prevent sunburn but have limited effectiveness against UVA"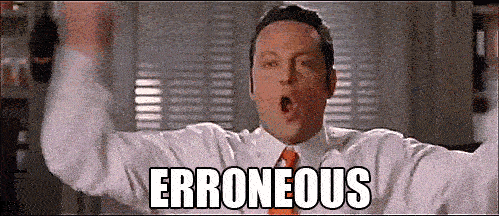 Clearly this person has never heard of Avobenzone, Mexoryl XL, Mexoryl SX, Tinosorb M, Tinosorb S, or Uvinul A Plus, all common "chemical" ingredients that protect against UVA. Also chemical filters don't work by penetrating anything, they work just fine on the top layer of our skin. While it's true that some (Homosalate, Octocrylene, and Oxybenzone) can have negative effects if significant amounts are absorbed, the keywords here are if and significant amounts. A well-formulated sunscreen will limit the absorption of its filters, and based on current studies available, the benefits of wearing sunscreen highly outweigh any potential risks of absorption (source).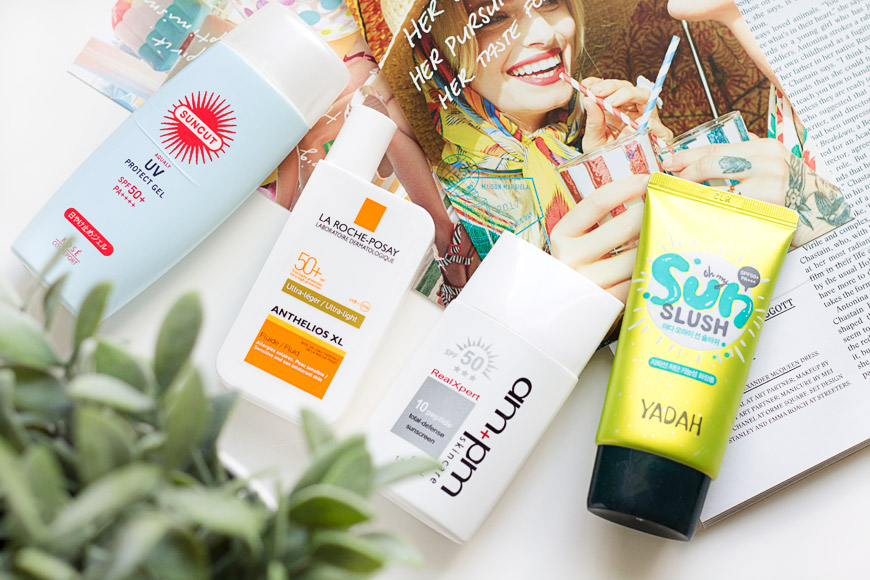 Now if a certain chemical sunscreen has a lousy formula, by all means call it lousy, but there's no need to throw the baby out with the bath water and call all chemical sunscreens inferior. I will agree that a lot of American chemical sunscreens are pretty awful due to the limited filters approved by the FDA, but it's so easy to buy Japanese, Korean, or even European sunscreens online that there's no excuse for limiting yourself to American brands and then crying about it.
While sunscreen formulation is important (and you can learn more about that here), in the end the best sunscreen is one that you enjoy wearing. Because if you're not applying enough of it daily, then what's the point?
3 | Mineral Oil is toxic/comedogenic/Satan's tears
I discussed this in my $1 Nivea Creme review but I'll say it again, mineral oil is not evil! It's actually one of the safest and non-irritating ingredients available, and is an excellent occlusive when your moisture barrier has been compromised. It's a simple ingredient meant to lock moisture into our skin and prevent trans-epidermal water loss, and it does a fantastic job of that. While mineral oil (and petrolatum/Vaseline) are derived from crude oil, all toxic substances are removed during the purification process and the quality is regulated in the US and EU (source), so the fear of toxicity is unwarranted.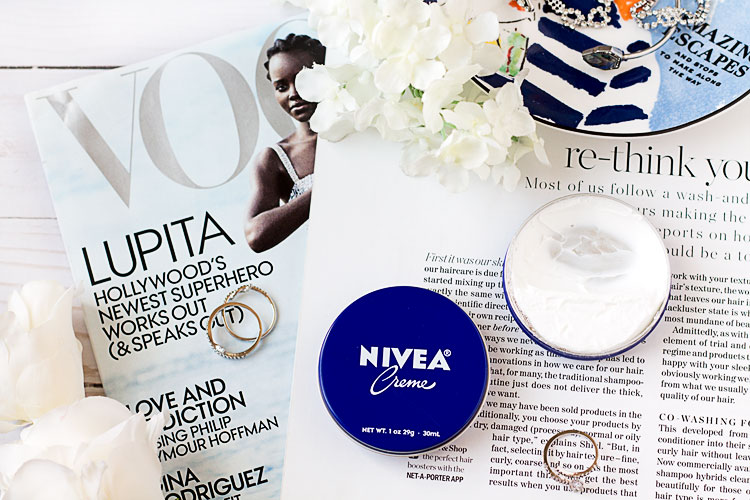 As for it being comedogenic? That's also a load of crap because mineral oil molecules are too big to even get into our pores, much less clog them. However mineral oil is an occlusive, meaning it will trap any bacteria, sebum (neither or which should really be an issue if you've cleansed prior…), or comedogenic ingredients underneath, which then can cause acne. So if you have oily skin, mineral oil probably isn't the best ingredient for you, but that doesn't make it bad by any means.
4 | Silicones suffocate the skin (and other bs)
Silicones are probably up there with mineral oil as one of the misunderstood and hated skincare ingredients. Common claims include clogging pores, "suffocating the skin" (my eyes just rolled to the back of my head typing this), causing acne, and preventing ingredients from getting absorbed. Except that all those claims are false.
Silicones are a non-comedogenic emollient that can help protect against moisture loss, but without the heavy feeling of occlusives like mineral oil. They are generally non-irritating, and some forms can even be anti-inflammatory, which is why they're often found in scar-healing formulas. They also have a unique molecule structure, with gaps between each molecule allowing other ingredients to pass through, but the molecules themselves are still large enough form a protective barrier on your skin.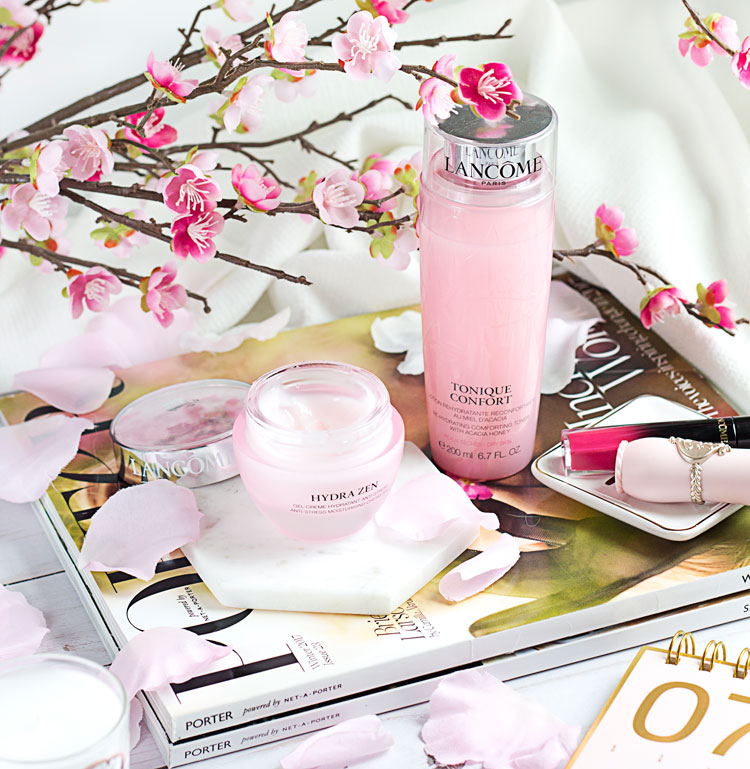 Personally I actually don't like silicone-based products, not because of the dumb reasons above but because they tend to pill/ball up when layered under sunscreen. It may be a combination of the products I use or that I rush through my routine too quickly, but don't let this deter you from using silicones in your routine.
How to make informed skincare decisions
Skincare by nature is very subjective, and there are different opinions even when it comes to proven ingredients like vitamin c. But that's just it, they're only opinions. There's a difference between "My skin doesn't like vitamin c" (true story ????????‍♂️) and "Vitamin C is useless", especially if the latter isn't backed up by any reliable sources. The statement "don't believe everything you read online" couldn't be more true in these situations. So what should you do instead?
Ideally the credible sources should be provided, and by credible sources I mean multiple medical professionals, chemists, or studies from peer reviewed journals. A fear-mongering article on chemicalsarevil.org? Not good.
Online magazine articles can be a hit or miss, depending on the "experts" they cite. FYI another blogger or even a brand owner aren't the best experts to cite.
The SkincareAddiction subreddit, though intense at times, is actually a pretty good source for clarifying facts. They're all about scientific based evidence there, which I appreciate.
Confused about ingredients? Look them up on INCIDecoder or Paula's Choice Ingredient Dictionary. I like both because their information is backed by research journals, not old wives' tales.
In the end, your skincare routine should be one that works for your skin and makes you happy. If you still don't like "chemicals" or mineral oil, you absolutely have the right to avoid them, but please don't mislead people into thinking that they absolutely shouldn't use it either.
So I may or may not ruffle feathers with this post, but sometimes the truth hurts. What are some skincare lies you've seen that's made you cringe? Do share in the comments below!
FYI The Klog just published an insightful post 5 controversial ingredients, including silicones, with input from several dermatologists. Definitely worth reading if you want to learn more about parabens, alcohol, and hydroquinone!