Last updated on November 1st, 2018
Are you someone that switches up their makeup for different seasons? For me most of my makeup stays the same, but I can't resist switching out my bright pink and coral lipsticks for mauves and burgundies in the fall. Here are my top 7 shades that I'll be rocking for the next few months.
Tom Ford Lip Color Matte – Velvet Cherry
A beautiful muted red that gives full coverage in just one swipe. It's not the most hydrating formula, but it's not drying either and doesn't accentuate lip lines. I love that it's dark and sultry without looking too vampy. This is my go-to
$55 on Sephora, Nordstrom, Beautylish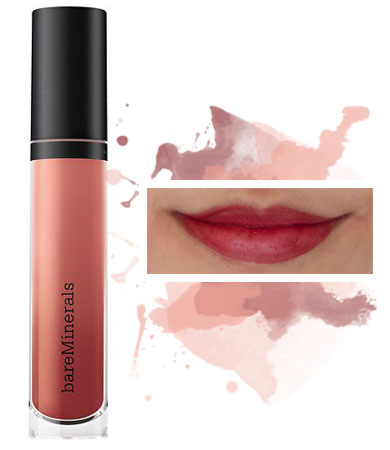 bareMinerals Statement Matte Liquid Lipstick – Naughty
This is a limited edition packaging, but the shade itself is still available. Naughty is a muted brownish red with purple undertones, and a cream-to-matte finish. It's a shade that should work for most skin tones, plus the formula feels very comfortable on the lips. Did I mention that this smells like chocolates?
$19 on Ulta, Sephora, Nordstrom
LE set with lip liner on StrawberryNet for $29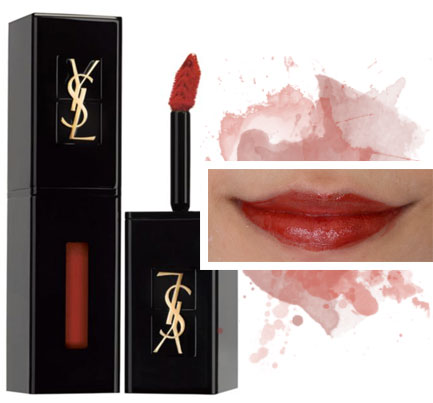 YSL Vinyl Cream Lip Stain – 416
A muted orange red, this for me is the quintessential fall shade, and one I probably reach for the most. It has a glossy finish initially, but dries down to a matte stain after a few minutes. Despite the glossiness, the formula is lightweight and not sticky (my pet peeve with glossy lip products).
Burberry Lip Velvet Lipstick – 421 Rosewood
The formula for this is very similar to Tom Ford's, but slightly creamier and has a more comfortable wear. This is a lovely dusty rose shade with a hint of satin finish. One layer will give your lips a light wash of color, so you'll need at least 2 layers for full coverage.
Marc Jacobs Liquid Lip Creme – Hot Cocoa*
I don't really like nude shades since they make me look sallow, but this one is more like an orange brown that looks amazing with the right eye makeup. This claims to be a high gloss finish but it's actually more like a cream. The lasting power is pretty decent despite the moisturizing formula.
$28 on Sephora, Neiman Marcus
Bite Beauty Amuse Bouche Lipstick – Chai
Everyone raves about Fig, but I prefer the darker Chai, which is a brownish dusty rose that'll compliment warm skin tones well. Like all Bite Beauty lipsticks, this one is ridiculous moisturizing yet pigmented, plus it's one of the more affordable options.
$26 on Sephora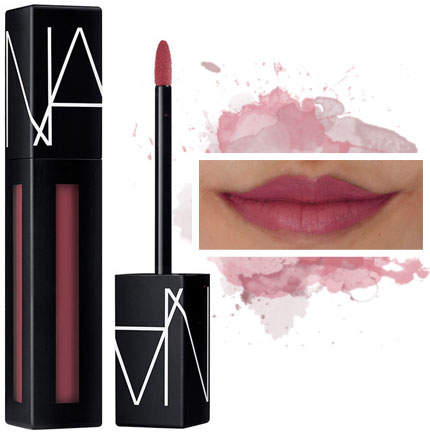 Nars Powermatte Lip Pigment – Save The Queen
This matte lip stain feels like water when applied, but dries down instantly and leaves the lips with an incredibly pigmented finish that lasts all day. This mauve shade looks almost purple in the tube, but applies only slightly cooler then Burberry Rosewood and can still work with warm skin tones.
$26 on Sephora, Ulta, Net-a-Porter, Nordstrom
Here are the shades again side by side for comparison purposes:
While I usually favor high shine finishes, fall and winter are when I like to rock the few matte lipsticks I have in my collection. Something about matte finishes just seems to fit the fall/winter aesthetics better? However because my lips get drier in the colder months, it's super important that my fall lipsticks don't dry them out further. So comfortable wear is a major feature I look for, and these all hit the mark!
So here are my go-to fall lipsticks! What are your favorite shades for this season?
Did you enjoy this post?
I share first impressions, product comparisons, and more skincare tips regularly on Instagram! Learn about products first and get a bonus dose of daily fluff! 😸
Follow Now