If I had to pick a mission statement for this blog, it'd be "to help others make smart choices", whether it's on skincare products, makeup, or even fashion.
In celebration of National Consignment Day, I'd like to share why consignment is the smart, sustainable way to shop for fashion, and why The RealReal is one of my go-to retailer.
Why sustainable fashion
Sustainable fashion is a fast-growing trend that focuses on reducing the amount of resources consumed and wasted at every stage of the fashion life cycle, from manufacturing to retail to disposal.
This is a big deal, because the fashion industry is the second largest polluter in the world (source), and the average American throws away 70 lbs of clothes a year (source). Some brands are addressing this environmental problem by producing higher quality items that will last longer, while others are investing in production processes that won't harm the environment. So how does consignment fit in the picture?
You're decreasing the demand for new production. By consigning or buying something used, that's one less new piece that needs to be manufactured, which means less raw material consumed and less potential pollution during the production process, but more money in your pocket!
You're reducing potential waste. Most consignment stores feature higher end brands, which typically use higher quality material that will last longer with the proper care. For the same price as a flimsy Forever 21 shirt, you can get something that will actually survive your washing machine and last you decades. Or if you're consigning, then that's one less awful shirt someone else needs to toss away because they bought your awesome shirt instead.
Why The RealReal
The RealReal has partnered with Stella McCartney to introduce National Consignment Day to help raise awareness for sustainable fashion and educate fellow fashionistas on how easy it is to be a part of this movement:
Hassle-free consignment. Got high end items you no longer wear? Schedule an in-home pickup, checkout selling apps, or send in items for free to them to get a quote of how much you can earn. Or if you're in the DC area, you can schedule an appointment to get a free valuation at their office. Reduce waste and earn some extra cash with minimal effort, it's a win-win for everyone!
Donate. No high end clothes to consign? You can still contribute to the sustainability movement by donating your gently used clothes to local organizations. I used to donate at least 2 large bags each year, but have stopped since I became more mindful of my shopping habits.
Buy preloved. I rarely shop for clothes now, but when I do I mostly shop at consignment stores or online at The RealReal. You get the best value for the quality, and sometimes you can find some amazing pieces!
That's why The RealReal is one of my favorite consignment retailers to shop at – they have an amazing selection with new items added daily, plus a dedicated authentication team to make sure what you're buying is the real deal.
My favorite pieces to buy on The RealReal are shoes and accessories, particularly scarves. Their descriptions and photos are fairly accurate and their prices extremely competitive, with frequent coupon codes from 20-30% off already reduced prices!
I got these gorgeous pair of Dolce & Gabbana gold glitter heels for $100 thanks to a 20% off coupon, which was a total steal considering it'd retail for at least $1000! The Hermès silk plissé scarf was slightly pricier at $180 after a 30% off sale, but it's still more than 50% off retail ($395) plus it was in mint condition!
First time shopping at The RealReal? Use my referral link and get $25 off for your first purchase! I get a $25 credit too :)
Things to watch out for
The only issue I struggle with sometimes is sizing, as sizes across brands aren't always consistent. They do provide measurements for each piece so definitely refer to that instead of defaulting to your regular size – I've ended up with a few too-small or too-large pieces as a result.
I also would not purchase big ticket items like jewelry or handbags. Fakes have gotten extremely good in recent years, and yes even with their dedicated authentication team a few fakes might still slip through. For your own peace of mind, I just wouldn't take the risk.
With their frequent sales and seemingly endless inventory, it's hard not to want to buy everything. But just because consignment shopping support sustainable fashion doesn't mean you should just throw money at them. Think about what you actually need and what will bring you joy. If you have any hesitations about the item, it's ok to say no!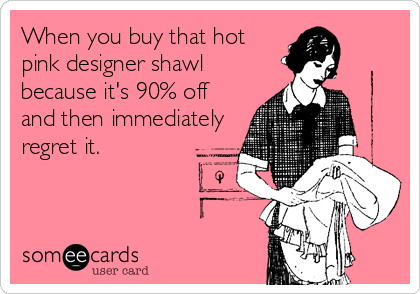 Sustainable fashion is easier than you think, and no matter which method you choose, know that you're making a difference and helping our environment! Let me know how you incorporate sustainable fashion in your life, or if you're a fan of buying preloved, let me know what your favorite retailers are! Hope you all have a great week!