Originally posted on December 12th, 2014
Tis the season for gift shopping, and the web is full of gift guides for the _____ [fill in the blank]. Of course I didn't want to feel left out, so I present to you: my cat-inspired holiday gift guide! 
To say that I like cats is an understatement. To say I'm a crazy cat lady is pretty much on point – minus the old and single part. I think I speak for all cat lovers when I say this, but holiday gift shopping for us could not be any easier: anything that references cats is awesome. I once received a cat shaped wine stopper for my Secret Santa, and even though I rarely drink wine, I absolutely loved it!
I was browsing the #YahooStyle Gift Guides recently and saw they had a gift guide for cat lovers! Obviously I had to take a look, and I definitely saw a couple items I would love to add to my wishlist :)
Then there were some on there that were just nuts – a $3000+ Prada fur cat bag? Thanks but no thanks! Ironic, because I love cats and I love bags, but those are 2 things that don't mix well together! To build on Yahoo's list, here are my picks to what would make a purrfect gift guide for cat lovers and non-cat lovers alike: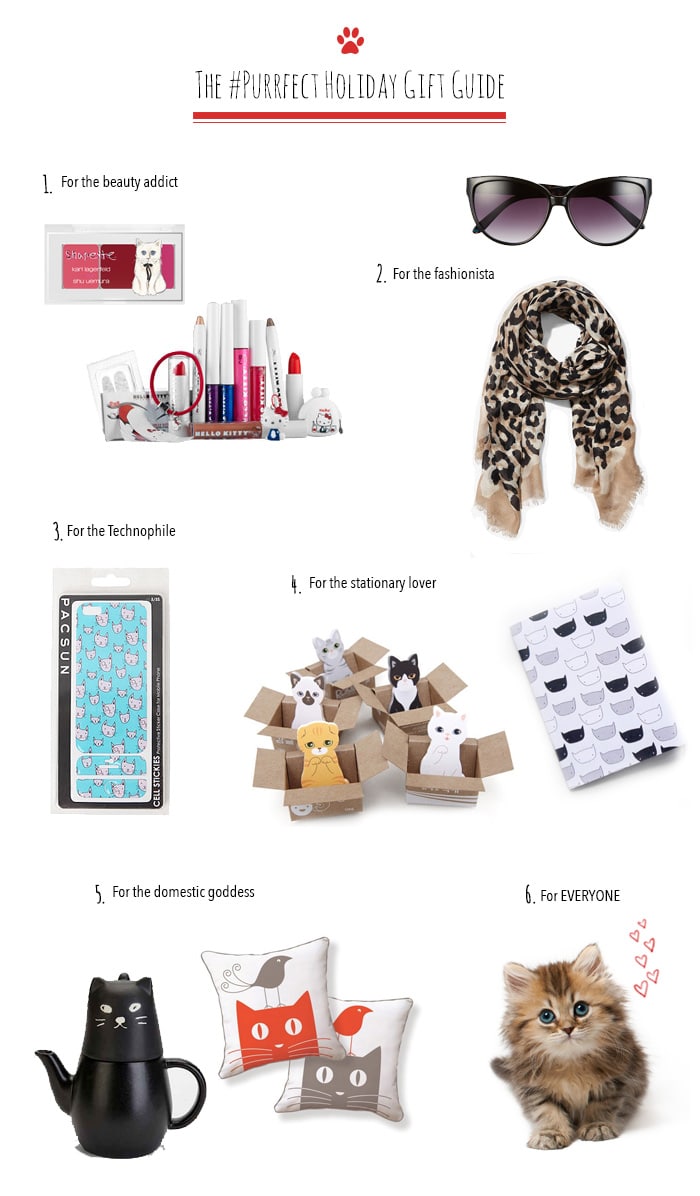 Hope you enjoyed this post and were able to get some gift ideas for the cat lovers in your life :) If you're gift shopping online, don't forget to check the retailer's order-by date to make sure you get your gifts in time. Also, make sure you use a cash back program like Ebates to get some money back. All that gift buying really adds up!
Shop This Post