I can't tell you how excited I am to write this, as in, I've never been so damn excited to review anything in my life. Why? Because the Bumble & Bumble Hairdresser's Invisible Oil Shampoo is like unicorn tears + liquid gold for my hair. Aka, it's seriously ****ing magical.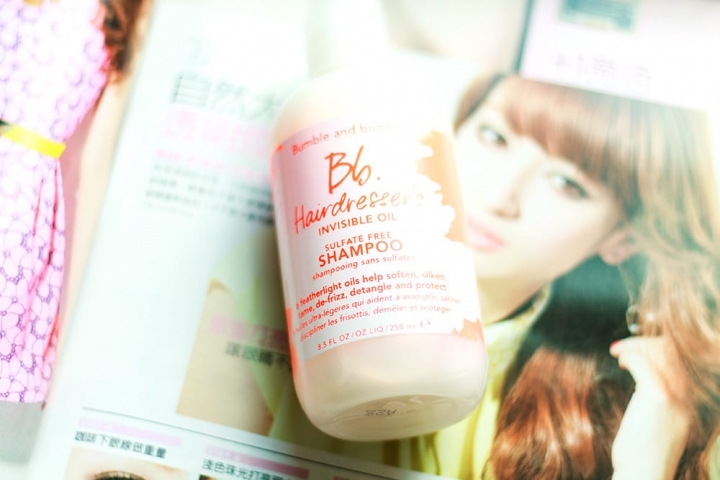 I first learned of this shampoo when I exchanged 500 points at Sephora for a luxe sample set of the Bumble & Bumble Hairdresser's Invisible Oil line. Not having any particular high hopes for it, I tried out the shampoo thinking it actually might be a bit heavy for my fine hair. Wrong! I was able to rinse this out easily, and it left my hair feeling so soft and airy, as if I had it washed + massaged at a super fancy hair salon.
On top of the fabulous softness it gave me hair, the lather was AH-mazing (I love them bubbles), especially considering this shampoo is sulfate-free. I swear I have never enjoyed washing my hair as much as I have now with this shampoo. I literally have a moment of euphoria + ecstasy every time I use this shampoo because it's that awesome.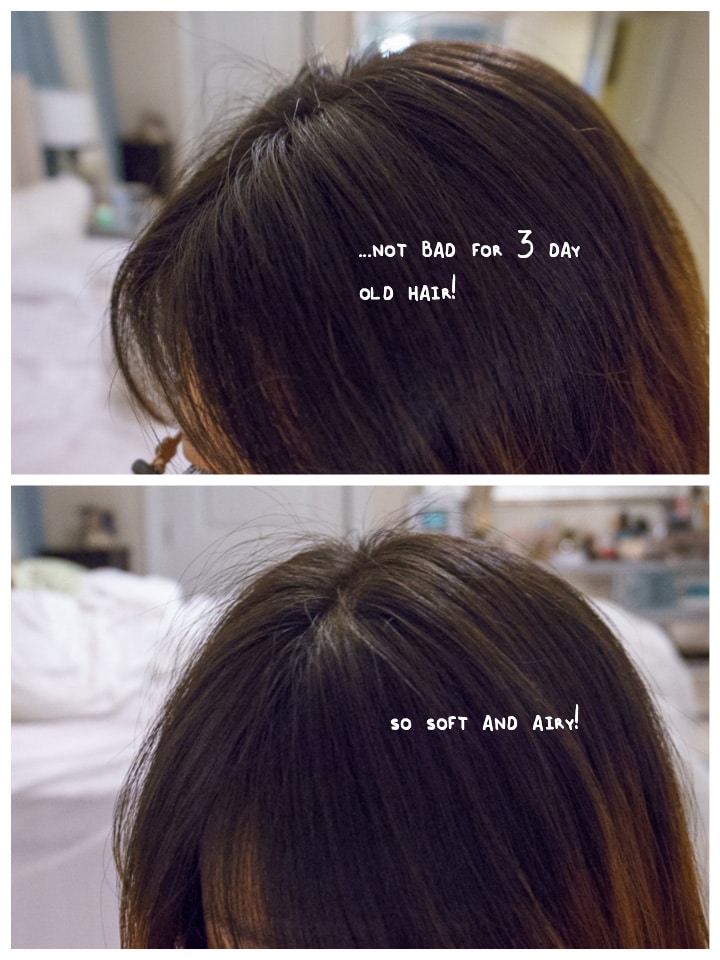 So usually I'll wash my hair every other day, because by day 2 my roots have gotten pretty flat and greasy. I can get away with shampooing every 3 days when I use a deep cleaning shampoo, but that also makes my ends pretty dry. But here comes the Bumble & Bumble's Hairdresser's Invisible Oil Shampoo, which doesn't dry out my hair at all, gives it some nice shine, AND my roots are just as fresh as day 1! WHAT IS THIS VOODOO MAGIC??
Ok, so it's not really voodoo magic that makes my hair so wonderful, but the 6 oils that are key to the Hairdresser's Invisible Oil line: coconut oil, argan oil, macadamia nut oil, sweet almond oil, safflower seed oil, and grape seed oil. All these oils have great emollient properties to hydrate not only your hair, but your scalp. Many times greasy hair can be the result of your scalp producing too much sebum to compensate for the dryness caused by regular shampoos, so using a sulfate-free shampoo with moisturizing ingredients can help keep your scalp happy and balanced. Happy scalp = happy hair. I've definitely noticed a significant decrease in hair fallout after using this shampoo.
Lastly, this shampoo (and the whole line really) smells incredible. It has this sweet, nutty scent, which some people complained is overwhelming, and I just say "whaaa??" Whatever, it smells good, so stop complaining.
Key Points
Smells delicious
Makes your hair super soft and airy
Lathers and cleanses well without making your scalp dry
Prolongs the # of days you can skip washing your hair
Expensive for a small bottle
Really hard to squeeze when there's less product
The Verdict
Packaging

Ingredients

Performance

Price
One of the best non-customized shampoos I've tried. It's seriously incredible, and at $31 for 8.5 oz, it's worth every pretty penny. Of course, your mileage may vary, so if you're hesitant to spend so much for shampoo, make sure to buy it at a place with a good return policy (eg. Sephora). But if it works for you as well as it worked for me, the only thing you'll want to do is stock up on this baby during the next sale.
Where to Buy
Sephora ($31) – Free shipping for orders $50+, and excellent return policy. If you have 500 points you can exchange for a luxe sample set of the entire line!
SpaceNK ($31) – Free shipping for orders $50+.
Further Reading