Let's be real, it's hard to look good when temperatures are freezing, which is why I've always found winter the toughest season to dress for. Do I bundle up like the michelin man to keep warm or look fabulous while freezing my butt off?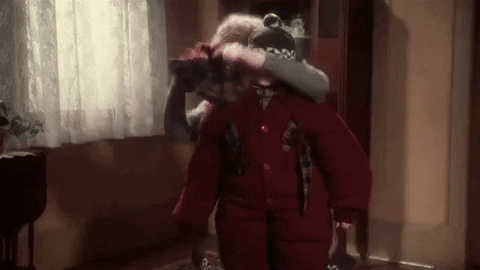 But the truth is we don't always need a thick ass puffer coat to stay warm, the key is buying the right pieces and learning how to layer them in a non-bulky way. So here are my fashion must-haves for staying warm and stylish during the winter!
Hats & scarves
To avoid hat hair, I opt for beret caps, but if you live somewhere super cold/windy, you'll want something that covers the ears too. My favorite place to shop for cute hats is actually YesStyle, with prices under $10. Definitely don't spend a fortune on hats unless you have cash to burn.
**Use reward code GEEKYPOSH for an extra 5% off your first order, and 2% off your future orders! Pair with 2019THANKS for another 12% off.

As for scarves, the bigger the better (that's what she said?). One, they're warmer, two, it'll balance out the rest of your outfit, and three, they can double as shawls in the fall, so you'll get the most out of your piece.
Color-wise you can't go wrong with neutrals like white, camel or black, but I also love red and navy as complimentary colors, especially in plaid or simple geometric pattern designs.

Taobao is actually my go-to for scarves, they have so many wool-blend options and the price is ridiculously cheap, but it's a pain to navigate if you can't read Chinese. YesStyle is a great Taobao alternative, and for pieces of higher quality, I shop Nordstrom and Shopbop. I also have Louis Vuitton and Burberry scarves, and as luxurious as they are, I rarely wear them and honestly don't think they're worth the price.
Coats
If you're going to splurge on a piece, make it your coat. It's the main thing people will see, so it can make or break your entire look. Here are some key things I look for in a coat:
Length – It should at least cover your bum, but ideally it'll hit between your knees and mid-calves. Longer coats not only look more polished but will keep you warmer.
Material – Should be mostly, if not 100% natural, so some blend of wool/cashmere/alpaca/camel hair. I've worn my share of synthetic materials coats and while they look ok at first, they aren't as warm and do not last.
Shoulders – Super important if the coat has defined shoulder lines, so pay attention to the measurements. Or opt for drop shoulder styles for a more forgiving and relaxed look.
Waistline – I love coats with belts because they automatically give you a defined waistline, making you look slimmer and taller. For coats without a belt, check where the collar ends and the buttons are. If they hit too low, it can make you look shorter.
Collar/lapel – Large ones can make your face look slimmer, but if they're too big in proportion your chest then it'll look like the coat is drowning you.
Unless you're extremely familiar with a brand, always try coats on in person, paying attention to above details. Also make sure it's not too tight, because we need room for layers!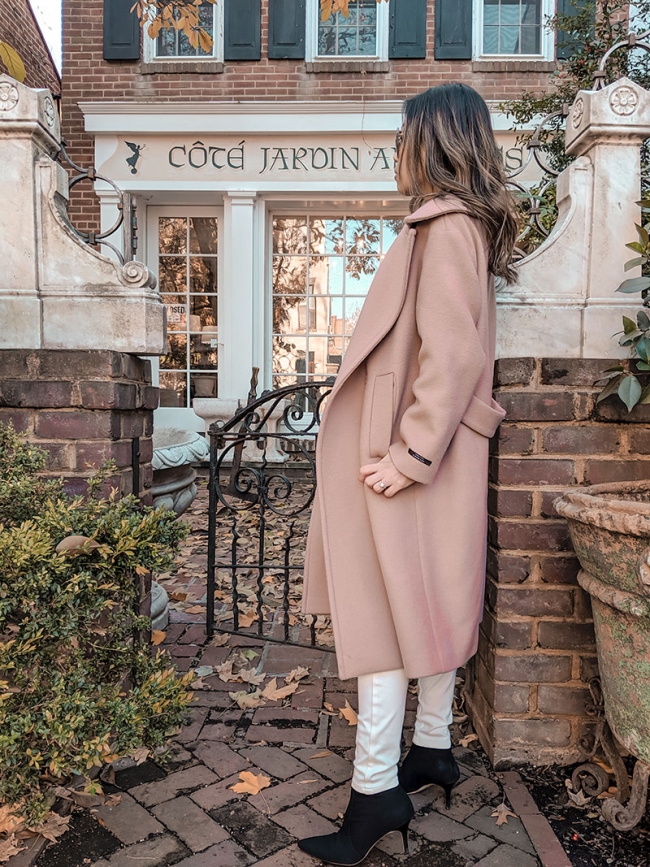 My favorite coat this year is from Lookast, a Korean brand I found on on WConcept. They release some beautiful wool/cashmere coats in a variety of colors and styles each year, so if you find one you love don't wait! Their coats are generally quite long, so ladies under 160cm/5'3 might struggle a bit with the fit. Prices range from $200-$300 with 15% off using code DMBLACK15!

While you're on WConcept, check out their coat selection in general! I find other brands tend to run longer but if you're tall enough that shouldn't be an issue.

Other brands that I think have great coats, but I haven't personally tried are Quaint Official, Ecru Emissary (HAPPYHOLIDAY20OFF for 20% off), JCrew (WHYWAIT for 40% off), COS, Club Monaco (BLACKFRIDAY for 30% off), and Mackage. From design to material, these coats seem to rival high end brands but at a fraction of the cost.

Layered pieces
I'll be honest, even a 100% wool coat isn't going to be warm enough in freezing temperatures, and that's where layering comes in:
Uniqlo HEATTECH Ballet Neck Long Sleeves – Thin enough to layer under blouses and sweaters without adding bulk, but definitely adds warmth. Nude/beige is the best color since it won't show under sheer pieces.
Uniqlo HEATTECH Extra Warm Long Sleeves – A little thicker but still layers well under sweaters. I wear these when it's extra cold.
Uniqlo HEATTECH Fleece Turtleneck – First of all, so soft and comfy and warm, and second, this wears beautifully on its own or under blazers.

Most HEATTECH pieces are on sale this week

!
Uniqlo Fluffy Yarn Fleece Jacket – Super soft and comfy, I wear this as a jacket under my coat and over my regular outfit, and it keeps me so warm. You can also try this layering technique with their ultra light down jacket.
Fake Fleece Leggings – Absolutely brilliant and makes skirts/dresses/shorts possible in the winter. These give the illusion of wearing pantyhose when in fact your legs are nice and warm thanks to the fleece lining.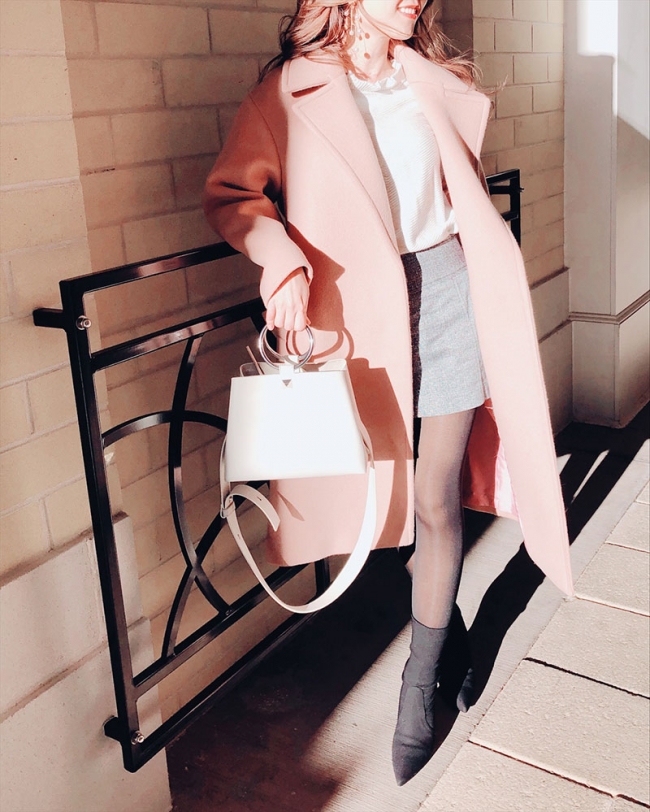 Hope you found this post helpful! If you plan on stock up on winter pieces, now is a great time thanks to all the amazing Black Friday deals. I will continue to update this post as more discounts are revealed this week so make sure to check back regularly!