When you think Japanese makeup brushes, phrases like exquisite, high quality, and expensive af probably come to mind, and that last one is the reason why I stuck with e.l.f. (please don't judge) and Real Technique all these years.
But after hearing repeatedly that the right tools can take your makeup to the next level, I decided it was time to upgrade my entry-level brushes to the Japanese brand, Hakuhodo.
Benefits of Hakuhodo brushes
They're readily available in the US. And by that I mean they have a US-based online store and they do 2-day priority shipping for a flat fee of $9 ($15 for outside of US). It's much easier than navigating through CDJapan or eBay to source directly from Japan. If you visit their CA showroom or attend IMATS, you can even purchase them in person!
Their beginner J-series is very reasonably priced. You're looking at MAC prices, except Hakuhodo is softer and quality is better (I don't own MAC brushes, but that's the general consensus). The only difference between the J series and their more expensive series (assuming the number is the same) is the handle.
The selection is incredible. I spent days trying to decide which ones to get because there were So. Many. Options. So don't worry, you'll definitely find something that fits your skin type and makeup needs.
They're made of natural hair, which are ideal for powder products. I use my makeup brushes exclusively for powder products, and natural hair picks up pigment much better, provide better application, and blends like a dream.
They're hand assembled in Japan. Which means each brush is carefully put together and inspected by an artisan to make sure it meets their stringent quality. This isn't a guarantee that they're all are flawless, but the chances of getting a "faulty" one is much lower.
Hakuhodo brushes review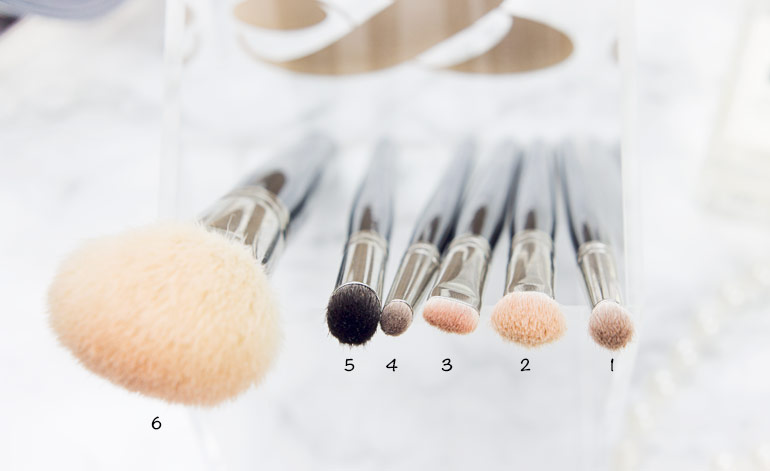 I was so impressed the first time I used the Hakuhodo brushes that I took a selfie in Instagram stories because my eye makeup was on point (you know, compared to previously):
There's something magical about how Hakuhodo brushes just seem to pick up and deposit just the right amount of color on my lids, so I never have to worry about ending up with patches of color. Plus they make blending so easy, but I'm pretty sure I've said that already.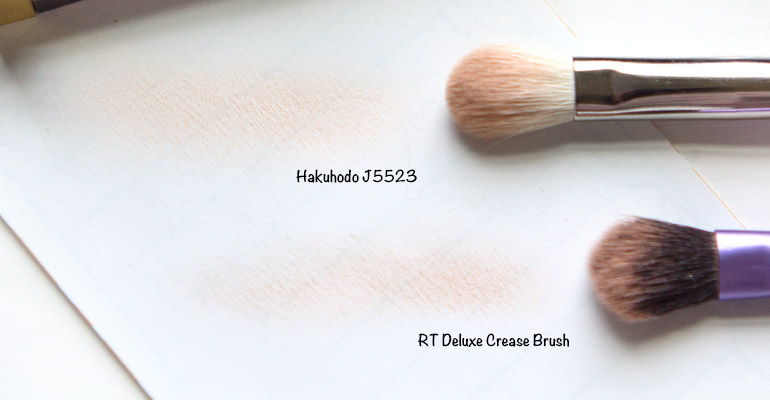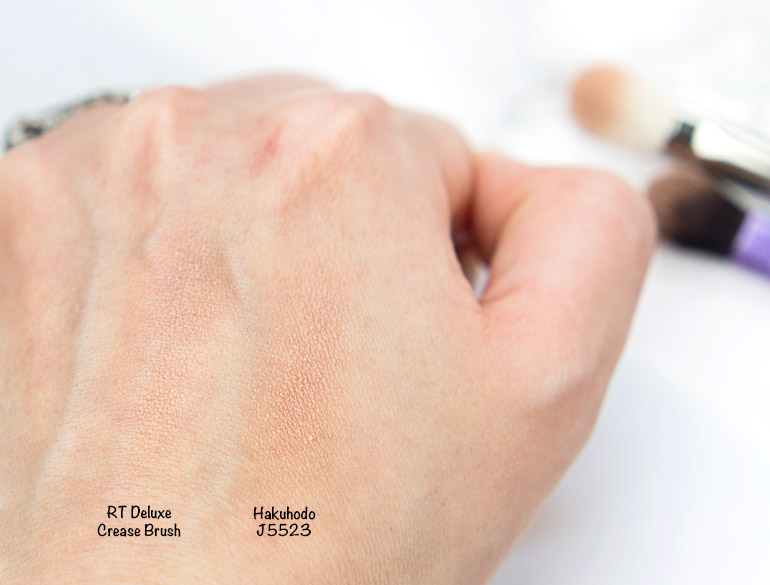 Of course, you might take my praises with a grain of salt considering the tools I was using before. Would I have the same positive experience if I was using Sigma or Mac already? Probably, though I'm not sure the difference would be as drastic.
Why you should use synthetic brushes
First of all, synthetic ≠ bad by any means, and some of them are just as soft and luxurious on the skin as the Hakuhodo (and also just as, if not more, expensive). Plus if you use any cream or liquid products, synthetic is definitely the way to go.
For example I still use my Real Technique buffing brush for my foundation, and I recently bought the giant IT for Ulta All Over Powder Brush for all over powder (because ordering a single powder brush from Hakuhodo and paying $9 for shipping seemed silly), and that thing feels like a bunny on my face.
In the end it all comes down to the quality. That was probably the most DUH statement ever, but what I'm trying to say is that the hair type or a brand origin isn't an automatic guarantee of a great brush – it's a combination of all the different factors.
Also, while you do need to pay more for better quality, you definitely don't need to sell your home or your child to have a decent collection. There are some expensive options out there that really aren't worth the $$$, and then there are some affordable brushes that are of great value.
Aesthetics

Softness

Color Pickup

Performance

Price
For me the Hakuhodo brushes hit the perfect sweet spot between price and quality, and I would highly recommend them to anyone who's looking for an upgrade from their drugstore brushes. If I had to nitpick about one thing, it would be that they're also the most basic looking brushes I've seen. So if you want the pretty saffron handles and 24k gold ferules, you'll have to pay a pretty penny for them. But if functionality is all you're looking for, you honestly can't go wrong with them. Just make sure you get all your brushes in one order to minimize the shipping cost!
Learn more about Japanese/Hakuhodo brushes
If you want to get down to the nitty gritty of Japanese (specifically Hakuhodo) brushes, definitely check out the following posts: