Originally posted on December 19th, 2016
The more pictures I take for my blog and Instagram the more I realize this: having a collection of different props really helps with the styling my photos. 
If you read my blog regularly or follow me on Instagram, you might recognize some of my props. I started storing them all in a basket so they're always at my disposal – it makes the setup and styling process so much easier! Here is a breakdown of what I have in my basket:
Books & Magazines
For magazines, I like Porter, Cereal, Kinfolk, but high fashion magazines like Vogue generally work well. Find ones that work best with your aesthetics.

As for books, Megan Hess' are a great start but if you're looking for something more unique, I have a curated book list that I'm always updating. Here are a few favorites below:

Jewelry & Accessories
Don't throw away your cheap costume jewelry! Faux pearl strands, dainty rings, or anything with a lot of bling will be perfect in photos. Most of these are old jewelry from my younger days, haha
Also your closet is a great source for props: woven sweaters, lace shirts, cotton sheets, and scarves add great texture to your photos. I especially love using lace and woven pieces as flatlay backdrops.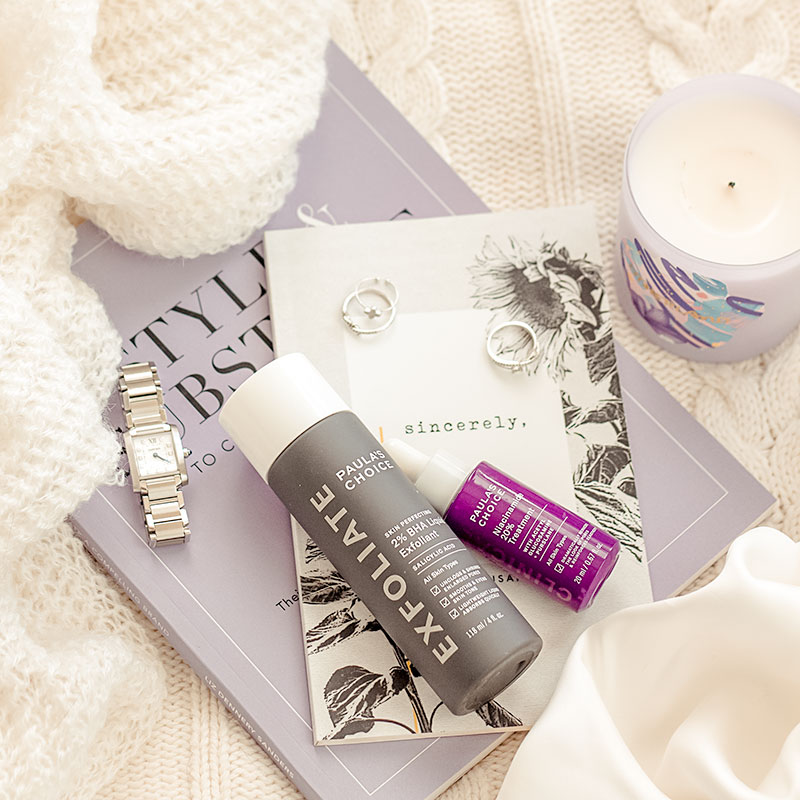 Flowers, Trays, and Mirrors
Faux flowers
This is a tricky one because you don't want them to look too fake, so opt for silk or "real touch" flowers instead. I used faux flowers for my wedding bouquet with the intent of using it as home decor afterwards, but now they double as photo props as well!
Trays
You can find these at Target, Home Goods, or even Amazon, and they're super versatile. Use them for storing jewelry, makeup, or the occasional photo prop! Below are a few of my picks, but I also have a curated list that I'm always updating!

Mirrors
A cute standalone vanity mirror not only adds dimension, but the reflections can add an interesting dimension to your shot! You can find some really nice and affordable ones on Amazon.
Miscellaneous
Cute stationary
Old calendars, post cards, notebooks, scrapbook paper, even washi tape – all these can double as props! It's also great way to reuse items instead of throwing them away.
Makeup, especially lipsticks
If you have any with beautiful packaging (eg. YSL or Smith & Cult), use them in your photo as props!
Contact paper
Want that marble or wood background you always see on Instagram? Fake it with contact paper! I bought mine on Amazon (marble and wood).
All the above are great props, and I love mixing and matching them to create the perfect setting for my photos – just keep in mind the subject of your photo, the colors, and the textures, to create a cohesive look. But you know what the best prop is?
Seriously, the internet adores cats (and dogs), plus they add a personal touch and a ton of cuteness to the photo. The only trick is getting them to stay still the entire time. This is why you rarely see Shelly in my Instagram posts (though she's always in my stories!).
Hope you found this post helpful, and let me know which props you like using in your photos!