It happens to the best of us, where we feel like we've lost our energy and our motivation to keep going. We're exhausted, frustrated, and just want to curl up in bed in hopes that all this bad juju will go away.
No matter what the cause of the burn out is, I've found that the common denominator is a lack of balance in life. Life will give us lemons, but it's our job to make sure we always have sugar & water ready to make some lemonade. Here are a few ways I've found to bring a little more sugar (i.e. joy) in my life:
Spruce up your space
Our environment can have a significant impact on our mental state. Imagine being confined in a dingy, dark, dirty room all the time – not a happy thought right? That's why it's important that we keep our space, whether it's our home or office, clean, bright, and organized.
Natural light always energizes me so I like to use sheers as window treatments to let as much light in as possible. I also love white furniture, and luckily IKEA has no shortage of great modular pieces to accessorize any room in your home. For unique and cheap décor pieces, try thrift stores or flea markets. Target & HomeGoods also have some really affordable and beautiful items, and are my two favorite stores to shop at!
Distance yourself from the Negative Nancies
You know, those people that are always complaining about something: the weather, their job, their neighbors, their neighbor's cat, the list never ends. Spend some time with these people and you'll feel emotionally drained…like they just sucked the sunshine and happiness out of you. Who's got time for that?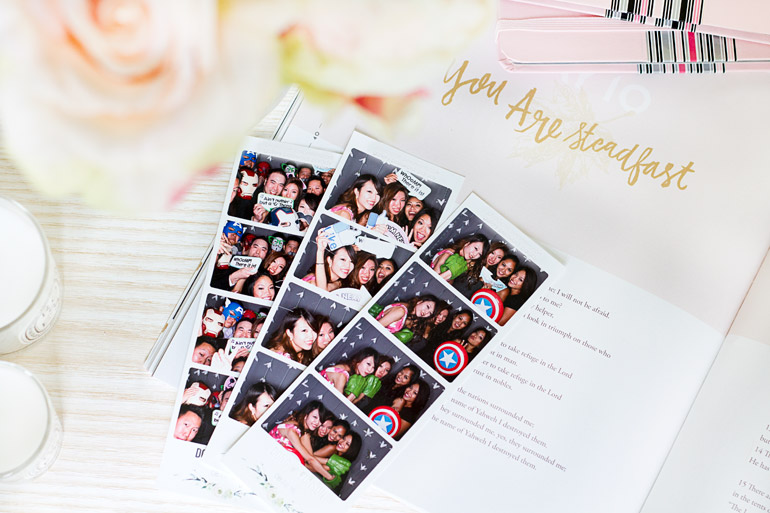 Instead, surround yourself with genuine people who will encourage you and lift you up. Keyword is genuine because there are too many fake people out there who will smile to your face while stabbing you in the back. The best way to deal with these negative people is to just smile and ignore them. Confronting them rarely accomplishes anything, and honestly will just stress you out even more. #beentheredonethat
Unplug from social media
While I do think a lot of the stress social media are self-inflicted (Emily has an excellent post on this), it's still stress nonetheless. Take a break from it to spend time with friends, family, or just doing other things you love. Sometimes it takes stepping away from social media to realize that you are worth so much there's more to life than just the numbers on your account. Not to mention, having your eyes glued to the phone 24/7 is terrible for your eyesight.
Read more: 5 (life) lessons I learned from social media
Develop a ritual
Not the candle-lighting-spell-chanting kind, though if that's what helps you relax, then go for it! But for the rest of us, this is about building positive habits with a purpose – in this case, to destress and bring joy.
Did you know that great artists throughout history all had rituals? Whether it's writing naked every morning (thanks for the image Benjamin Franklin) or brewing the perfect coffee with exactly 60 beans (who knew Beethoven had OCD?), having a ritual can reinvigorate us and give us the positive energy we need for the day.
Not to be predictable, my ritual is my skincare routine. For me there's just something very therapeutic and relaxing about massaging products into my face, but I know that's not for everyone.
So think about simple activities always lifts up your mood – it could be reading, yoga, cooking, or simply taking long walks – and then think about how you can elevate those activities. Maybe transform a corner of your home into a reading nook, complete with a cozy blanket, scented candles, and your favorite beverage ready when you start reading. Or cook a new dish once a week and invite your closest friends & family for the meal. Find what you love, kick it up a notch, and transform it from something mundane into a ritual you can look forward to.
Practice gratitude
No matter our situation in life, we always have something to be thankful for. By counting our blessings – no matter how big or small – everyday, it changes our perspective and suddenly the complaints we had seem so petty and insignificant.
For me I like jotting down my gratitudes in my planner as they happen. It could be something as small as "XYZ left a really heartfelt comment on my blog!" to "Cooper was extra cuddly!", but it just shows that there are so many little moments in life that bring smiles to our faces, but we can easily miss them if we're always focused on the negative.
Not a paper planner or journal kind of gal? There are also a ton of apps you can download on your phone to help you practice gratitude. Here are my favorites:
Explore your spiritual side
This last one isn't for everyone, but for those of you who often feel lost and without a purpose, believing in a greater power can provide reassurance during tough times and hope that things will get better. I can't speak for other religions, but I know that as a Christian, prayer and faith has gotten me through more tough situations than I can remember, Cooper's illness being the most recent case.
Now I don't believe in shoving the bible or any religion down people's throats, so you'll never find me yelling "REPENT AND BELIEVE!!" on the blog (I honestly find that so tacky…like are you trying to turn people away??). I can tell you from personal experience that my faith has transformed my life for the better, but in the end it's a decision we need to make on our own. Some people get by life perfectly fine without believing in anything, while others have felt lost until they found their spiritual side. It never hurts to keep an open mind though :)
I hope this post was helpful, and if you've been feeling burned out, I hope you'll balance and happiness in your life again soon. Let me know what you do to add joy to your every day lives in the comments below, I always love hearing from you guys! <3