Confession: I'm not a fan of applying body lotion. I love the way they smell, but most of them are full of parabens and other potentially harmful ingredients. Poor ingredients lead to poor results, and with winter season coming up, I need to find something that works, fast.
I'm not sure why I never considered buying lotion with all natural ingredients – no they won't smell as heavenly as the ones from Victoria's Secret or Bath & Body Works, but at least they'll be better for my skin.
Luckily I was given the chance to try out Ola Tropical Apothecary Pikake Body Lotion, with all natural ingredients like Aloe Vera Juice, Coconut Creme, Avocado, and Organic Virgin Coconut oils, and boy this smells divine! I love that it's handcrafted from locally sourced, organic ingredients, and that I'm supporting small farmers & businesses when I use this product.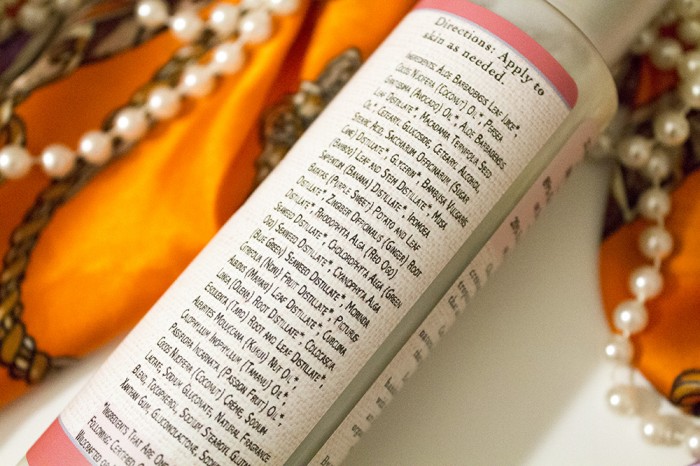 As soon as I applied it I can feel how rich and moisturizing it was, yet it didn't make my skin sticky at all. It absorbed surprisingly fast for such a rich moisturizer, and my skin was felt feeling super soft and smelling super good! In the past I have to re-apply lotion throughout the day because my skin would feel dry again, but with this I can last an entire day, no reapplication needed!
Because it's so rich, I find myself using less than I would with other lotions. Good thing because it's quite expensive: $18 for 4oz. At first I thought it was too expensive, but when I thought about how much I've paid for a tiny bottle of face cream, this suddenly seems very affordable. After all, doesn't the rest of your body deserve the same pampering as your face?
I'm hoping this bottle will last me through the winter, and once I'm done I would love to try out some of the other scents! You can purchase these lotions on the official Ola Tropical Apothecary site, and use coupon code geekyposh for 15% off! Also check out their Facebook and Instagram for more information on their products :)
Final Verdict
Packaging
Ingredients
Texture/Application
Performance
Price
Overall a luxurious and deliciously smelling body lotion that is suitable for dry skin or dry seasons. Price is on the higher end, but the ingredients are all natural and of high quality.
Do you have a favorite body lotion you like? Do share :)