Community over competition is a phrase we hear and say a lot on social media, and while community is important, is it important enough to put above our own mental well being?
Don't get me wrong, I do think community is important and I've met some truly kind and wonderful people on Instagram whose content I enjoy seeing and who I'm more than happy to support.
Then there are other people on Instagram, and I'm sure they're perfectly nice people too, yet their content sparks anything but joy, and we just don't "click". But "community over competition", so I try to support and like their content anyways.
Slowly Instagram stopped being fun (the terrible algorithm doesn't help but that's for another post), and seeing these posts only made me feel annoyed, frustrated, and like absolute crap. I thought I was just being petty and that only made me feel worse, but I'm actually not alone.
I recently read this post "Deleting People Off of Social Media Made Me a Happier Person, and I'm Not Sorry About It" and realized, this was exactly what I needed to do – unfollow those people that no longer sparked joy.
Mari Kondo-ing my Instagram
The truth is we're not going to like everyone we meet. It doesn't happen in real life, so why should social media be any different? It doesn't mean we need to be mean to those people or purposely sabotage them, but why are we bending ourselves backwards trying to support everyone for the sake of community?
I didn't feel any better by liking and commenting on their photos, if anything I felt forced and it just increased my frustration further. Plus it's not like these people were exactly supportive either.
So I blocked them.
Yes blocking is extreme, but I had to be honest with myself: I needed a clean break from accounts that bring out these toxic thoughts and emotion. The beauty community is so interconnected that even after I unfollowed I was still seeing their names show up in comments on other people's posts and in my explore feed.
Yes community is important but is it more important than my happiness and freedom to curate my following? Why is wanting to see only content that sparks joy so wrong?
To those trying to guilt trip genuine unfollowing and blocking as rude, it's not. It's rude if you start harassing or slandering these people, but it's not rude to say you don't want to see a stranger's content because you don't enjoy it.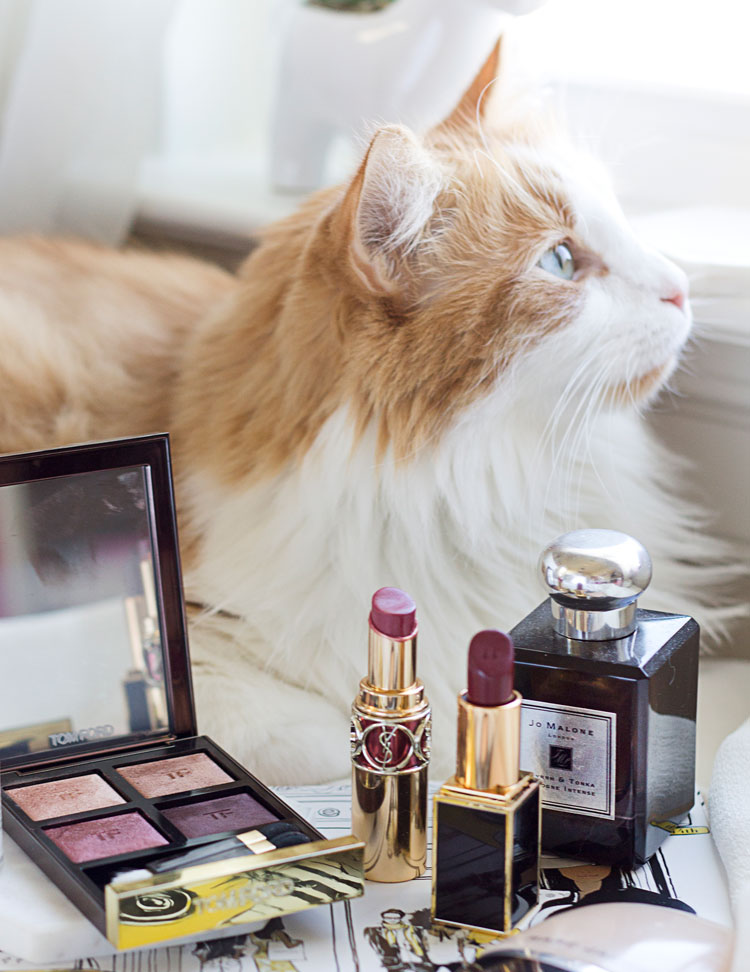 Build your own community
For the longest time I associated the idea of community with the entire Instagram beauty community. Meaning if someone was another beauty content creator and they followed me, I felt obligated to support them in return. otherwise it's like I wasn't being a good member of this community. Does anyone else feel the same way?
But the results were inauthentic engagement and interaction. I'd say things like "beautiful photo!" and "this sounds great!" when I didn't feel that way at all, and honestly this doesn't help anyone.
A forced sense of community leads to forced interaction and engagement, none of which is authentic. How is this any different from bots?
After I Mari-Kondoed my following, it felt like a weight had been lifted off my shoulders. I'm no longer forcing myself to be a part of the entire IG beauty community, and I'm happy just having a much smaller but tight-knit circle of like-minded people.
I can now genuinely interact with people I like and content I enjoy, and it feels so liberating.
So if you've been feeling burned out by social media, maybe it's time to take a closer look at who you follow and say "thank you, next" to accounts that no longer spark joy. Unfollow them, block them, do what makes you happier, and don't apologize for it.
What are your thoughts on this? Have you spring cleaned your social media following yet?