Originally posted on January 20th, 2014
While my current skincare routine is nowhere as complicated as it used to be, it's still a process that requires time and effort. However, after a late night out, all that goes out the window. I know it's bad, but who has time for eye creams and serums at 3am? I just want to sleep! Ok, so we all know that sleeping with your makeup on is bad. So even at 3am, I still make a note to at least clean my face with makeup wipes. And maybe if I'm not passed out by then I'll even use an exfoliating toner, but that's it. Still pretty bad, which is why I specifically have an SOS skincare routine for the day after: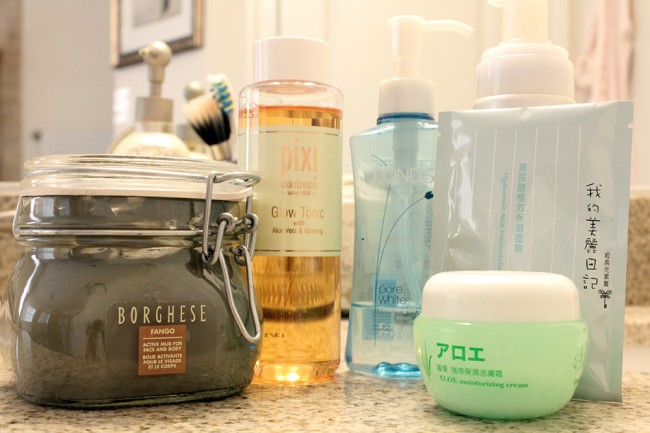 Even when I don't go out, I'll use this routine in place of my regular routine on a weekend morning just to give my skin the extra TLC it needs. Do you have any special products or routines after a late night out? Do share!
Shop These Products