Last updated on April 9th, 2019
Of all the things you can give or receive for the holidays, I don't think you can go wrong with jewelry. Let's face it, we're just drawn to shiny pretty things, or at least I am. So today I'm sharing 3 gift guides to help you pick the perfect jewelry for your family/friend/special someone, or for yourself!
In this Post
The 10 under $50 guide to help you pick the perfect jewelry for holiday gifts! ⇢
The luxury investment guide that you can forward to your significant other or if you just want to treat yourself to something special ⇢
The statement piece guide for some of my personal favorites that are beautiful and still affordable ⇢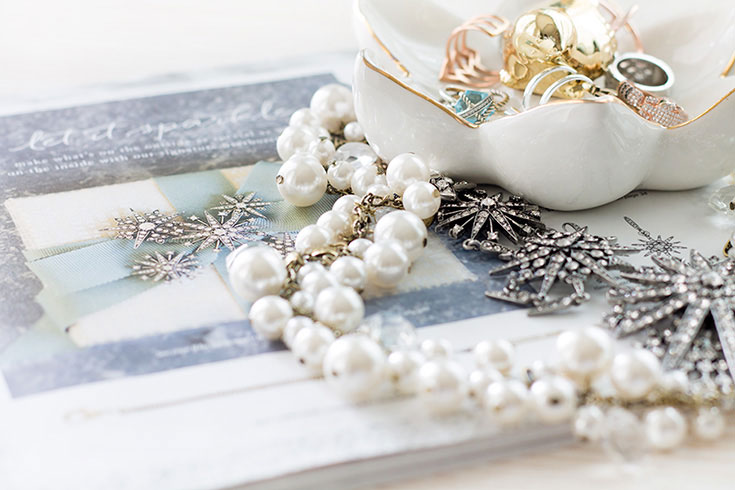 10 under $50 jewelry gift guide
I know there are lots of places where you can buy jewelry, but Chloe + Isabel will always be my one of my top choices. Their style selection and quality are some of the best I've seen at this price point:
It was hard to just pick 10 items as there were a lot of options. The above are just some of my favorites (with * being pieces I own), but check out the Under $50 collection on my boutique for more amazing pieces!
Luxury jewelry gift guide
These are no costume jewelry – we're talking diamonds, gold, precious stones, and platinum here. Think of these as investment pieces that will last for decades and be passed down to your children.
If you're thinking of investing in a luxury jewelry piece, I'd highly recommend looking into jewelry insurance with a company like Jewelers Mutual Insurance Company. While we can try our best to be careful, you never know what accidents can happen, many of which are not covered by our homeowners or renter's insurance.
Jewelers Mutual has been insuring jewelry like engagement rings for more than 100 years and offers repair or replacement coverage that includes loss, theft, damage and mysterious disappearance. Yes, sometimes things just go missing – whether it's our expensive jewelry or socks!
Beautiful + affordable statement jewelry gift guide
I'm seriously obsessed with statement necklaces. They instantly dress up any plain top and they look beautiful without costing a fortune. If I had to pick my favorite aspect of Chloe + Isabel jewelry, it's that they make stunning statement necklaces:
No joke, I spent hours scouring through Chloe + Isabel's necklace selection because I couldn't decide which ones I loved more. The 5 I picked are just a few of my favorites!
Hope you enjoyed this post, and let me know what's on your holiday gift/wish list this year in the comments below!