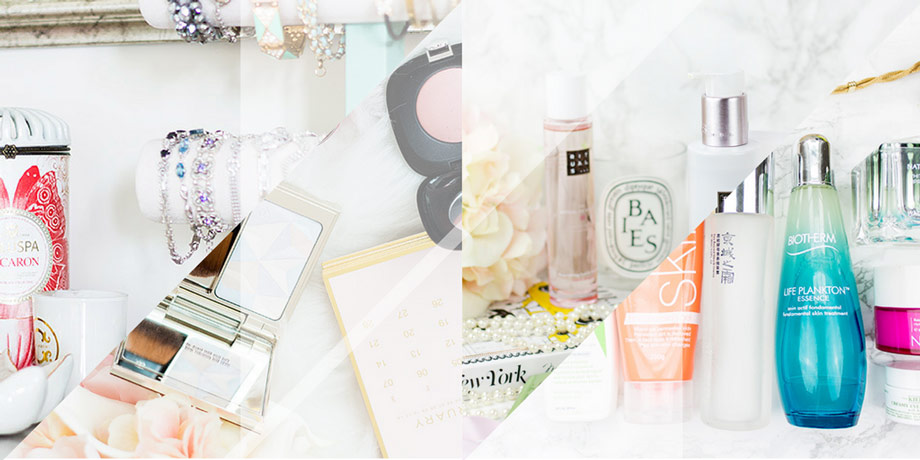 Last updated on September 24th, 2018
With the Sephora sale coming next week, an anti-haul post seems counterintuitive, yet it's totally in line with my goal of living more minimally. Plus Shireen (go give her some love, her posts are as helpful as they are fun to read!) said I was being too much of an enabler, so I decided to follow Mili's footsteps and share my own anti-haul list of beauty products I will never buy.
Anything by the Kardashians/Jenners
This was the first thing that came to mind when I started my list, which took all but 0.03 seconds. I once fell in love with a Khrome lip gloss but ugh never again. It's not that their products are terrible, but I'm not a fan of the family (Kendall was ok until the unfortunate Pepsi ad) and I'd rather spend my money elsewhere for comparable products.
Wave sprays
I've tried more than 5 different sprays from different brands (all gifts with purchases, including the pictured one from Ouai) and they do nothing except make my hair frizzy. I'm 95% sure it's because I'm an idiot when it comes to scrunching my hair, but since that's not changing anytime soon, I see no reason to buy these, ever.
Bronzers
Another product category that's more me than them, but between highlighter, contour, and blush, I could never find a place for bronzers in my routine. It doesn't help that I'm not into the tan/sunkissed look either, mostly because I look horrible tanned (and I have the pictures to prove it).
Etude House Bubble Tea Sleeping Pack
I think this looks and sounds so stinkin' cute, but the general consensus is that it's about as useful on your skin as real bubble tea and tapioca. But what do you expect when a brand puts all the emphasis on the cute packaging and presentation? This was the only gimmicky-and-useless product my sad brain could come up with, but I know Asian brands can be notorious for over-delivering on presentation and under-delivering on performance. Gotta cut costs somewhere right?
Paula's Choice
I know many people like her products, but the brand just rubs me the wrong way with how snooty and condescending they are. According to their review site, all their products get 5 stars because they use fabulous ingredients, but great products (that countless people have actually tried) from competitors are getting 1 and 2 stars. Suspicious much?
The tone in those reviews makes me cringe too, as if those other brands were complete idiots, and only PC knows how to formulate proper skincare products. The irony is strong with this one, because their dark spot corrector and BHA liquid are both terrible and would make my most hated products of all times list. With the number of options out there, their products will have to be make-a-unicorn-cry fantastic for me to want to buy it.
SPF 15 anything
Like why? Why is this even a thing? If you're going to half-ass the SPF then just don't do it at all, because you know I'm going to have to apply real sunscreen over (or under if it's foundation) it anyways! Honestly anything under SPF 25 is already questionable in my opinion, but SPF 15 is just downright infuriating.
I realized I was a hopeless beauty addict (or maybe I always knew deep down inside) when it took me a whole week to come up with this small list, none of which are really specific products but general categories or brands. What can I say, I didn't want to kick myself a few weeks months years later and be like PSYCH I BOUGHT IT AFTER ALL (which might still happen because I'm easily enabled).
So there you go, my short and sweet anti-haul list, which may or may not have pissed some of you off royally. Please do not take any of these personally, as I'm not trying to insult anyone that likes these brands or products. Unless you own these brands, then in that case, hi, I don't like your brand.
Have a great week everyone, and if you are looking for some ideas for the Sephora sale, my last Sephora wishlist is still very-much applicable :)
Did you enjoy this post?
I share first impressions, product comparisons, and more skincare tips regularly on Instagram! Learn about products first and get a bonus dose of daily fluff! 😸
Follow Now