You all know I love bags, and if you follow me on Instagram, you'll know that I've finally pulled the trigger and bought my ultimate unicorn – the Hermès Kelly.
I wasn't going to talk about this bag, but then I started seeing these Teddy Blake bags on Youtube and Instagram, and boy there were a lot of false claims being tossed.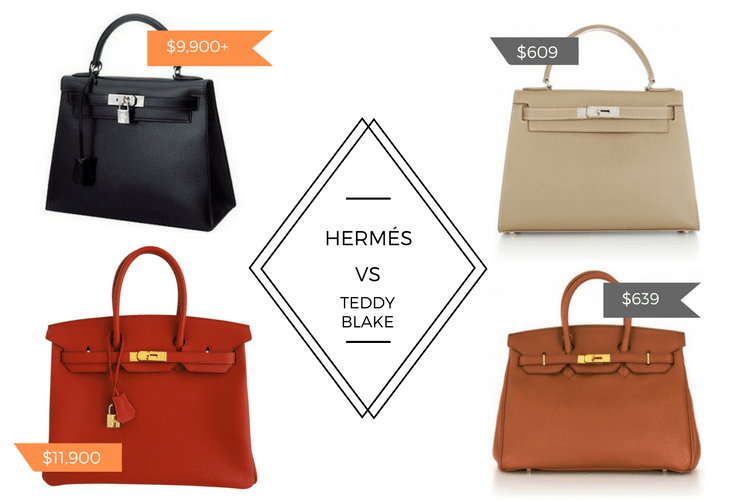 From what I've seen, Teddy Blake sell these Hermès Birkin and Kelly replicas for about $600 a bag, much more affordable than the real deal. These bags are manufactured in Italy by Buti Pelletterie, a company started which in 1958, which is all peaches and cream until people started getting the idea that Hermès copied the Birkin design from Buti/Teddy Blake.
Yikes.
A Hermès History
I don't know who started this baffling rumor, but let's set some facts straight here. Yes the Birkin was officially introduced in 1984, but the design is modified from the Hermès Haut à Courroies, a bag first produced in 1892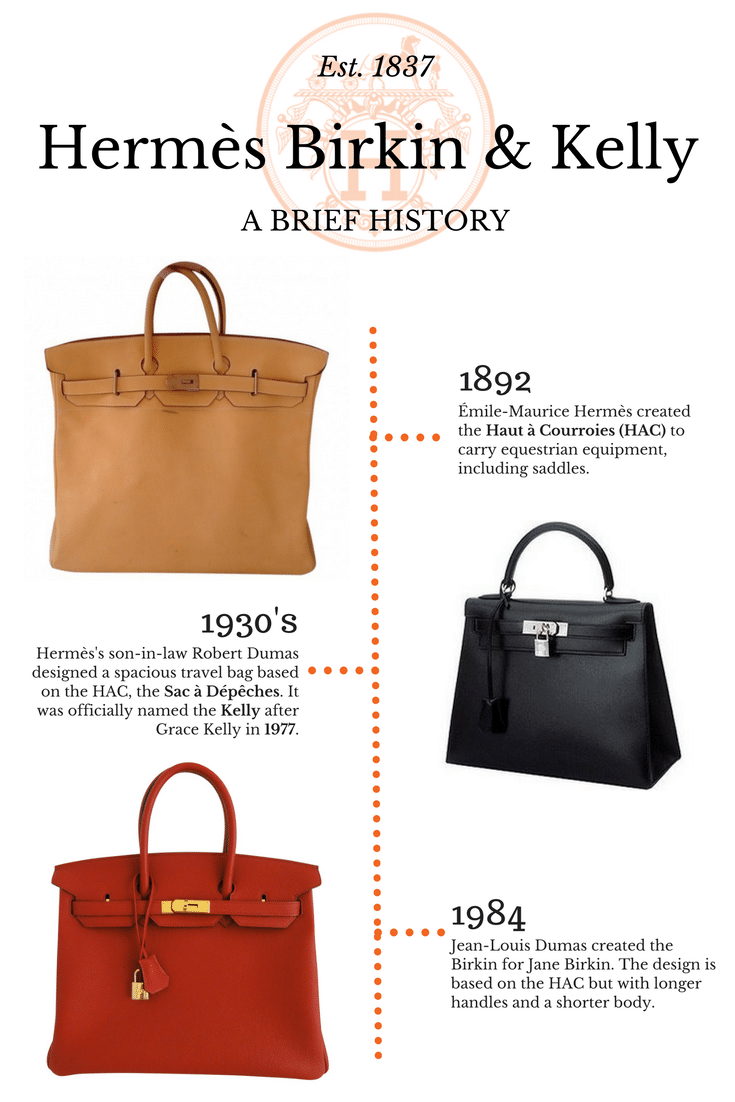 The Kelly, whose design also originated from the Haut à Courroies, was later redesigned in the 1930's as Sac à Dépêches. It became known as the Kelly after Grace Kelly was seen carrying it to shield her pregnancy in 1956.
So no matter how you look at it, both the Kelly and the Birkin were original designs by Hermès, way before Buti and Teddy Blake even came along.
Quick thoughts on Teddy Blake
I have no issues with Teddy Blake or people carrying their bags, I know not everyone can afford Hermès. From what I've read the quality is actually quite nice for the price, though only time will tell how well it'll hold up.
What I do know is that 90% of the people who raved about them were influencers that got these bags for free and now…crickets.
My only issue with the brand are the people spreading false claims. Please don't insult the history and craftsmanship of the original Hermès bags by saying they're copycats, and don't get nasty at the people who invest $$$$ in them.
Buying a preowned Hermès Kelly 28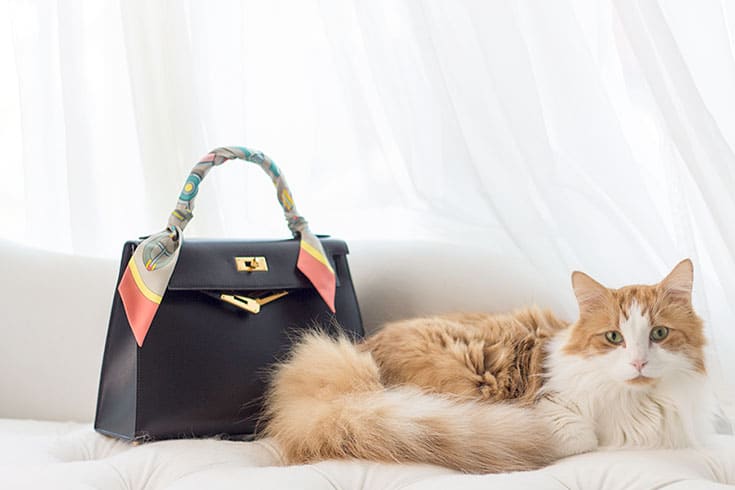 So yes, I dropped $$$$ for my Hermès Kelly 28 because I'm a huge fan of the design and the fact that each bag is handmade by a single artisan. I've wanted it soon as I first laid eyes on it, and it took years of saving before I felt ready to make the splurge.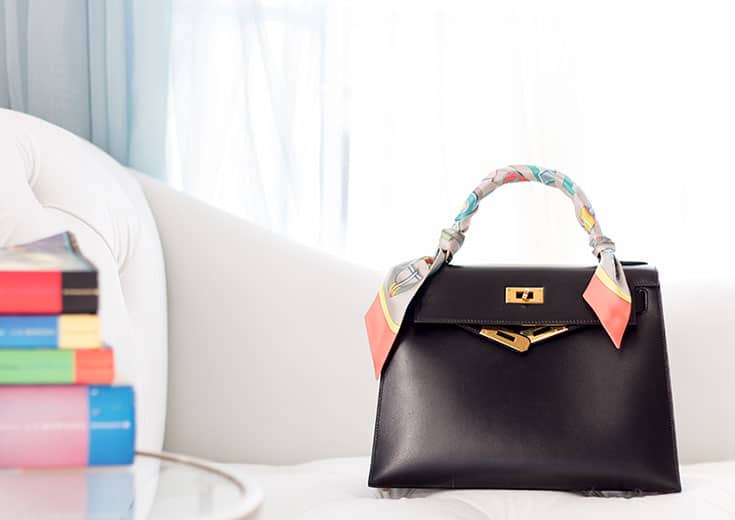 Because the Kelly and Birkin are nearly impossible to get in store, I opted for a pre-loved black Kelly 28 in box calf from Brand JFA, a reputable Japanese luxury reseller. It was pre-authenticated at the PurseForum, and then re-authenticated by Bababebi, a leading authority in Hermès authentication.
#Shoppingtip: Buying a preloved Hermès Kelly or Birkin? Pay with a credit card and be sure to get it professionally authenticated!
Believe it or not, this baby is from 1998 , yet she looks almost brand new. Goodness if only I could age this well #skincaregoals. Anyways, on to the details:
Functionality
My Kelly 28 goes with everything. I love being able to alternate between carrying it by hand or using the shoulder straps. You can also add twillies to the handle to decorate your bag, but most importantly, to protect the handle from wear. Bag charms are another great way to decorate the bag, and I've gotten some really cute ones on eBay!
Size
The 28 is great if you're on the petite side or if you want prefer a more formal look. Despite its small size, it actually fits a good amount! The 32 is great for taller girls or if you just prefer bigger bags, and they also seem to be more common in the resale market.
Leather
Many vintage Kelly bags use box leather, which gives it that smooth structured look. I personally love it, but you can also find softer leather with newer bags. The box leather does scratch easily, though I'm fortunate in that this bag barely has a scratch on it.
Hardware
Mine is 24K gold, and it's still super shiny with no scratches after 18 years! You can also get silver hardware, which is actually palladium, but they're rare with vintage Kelly bags.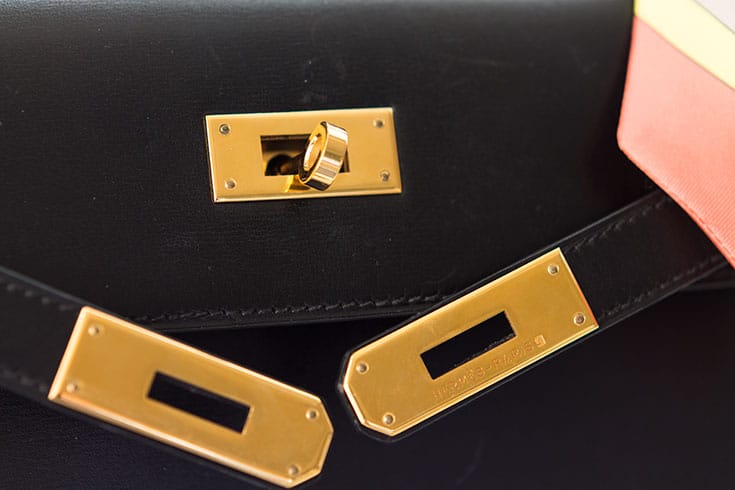 Price
Depending on the year, the size, the leather, the accessories available, and of course the condition, the price can range from $2000 – $10,000+ for the Hermès Kelly.
I will tell you that even for my 1998 bag, I paid closer to the higher end due to its excellent condition and the fact that it came with all its accessories, even the original box! Also, the 28 is slightly more expensive than the 32, probably because it's less common.
I can't speak for the quality of Teddy Blake bags, nor how long they will last, but I can tell you for sure that Hermès bags are no joke – the quality is truly exceptional.
If you love the Hermès Birkin or Kelly, I strongly urge saving for one if you can, its an appreciating investment that will be worth every penny. However, to each their own, buy whatever makes you happy, just don't go spreading lies about another brand.
Whether you were interested in a Teddy Blake replica or the real deal from Hermès, I hope this post shed some light on the truth behind both brands. Let me know if you have any questions in the comments below!
If you want to learn more about Hermès bags, I highly recommend joining The Purse Forum and reading the threads in the Hermès sub forum.