Yep, it's new series where I'll regularly share my skincare routine and short reviews on each of the products I'm using. As I'm regularly switching out products, whether it's due to testing or seasonal changes, I will be updating my new routine on here and provide some insight on the what + why.
Let's start off with my current routine that I've been using this summer.
Morning skincare routine
Cleanser

First Essence

Mist

Hydrating Essence

Serum #1

Serum #2

Eye Cream

Moisturizer

Sunscreen
As you can tell, my routine is all about hydration + antioxidants + a bit of brightening. I keep each layer really light as my skin doesn't need the heavy occlusives during the day. Also no acids because they can increase sensitivity to the sun!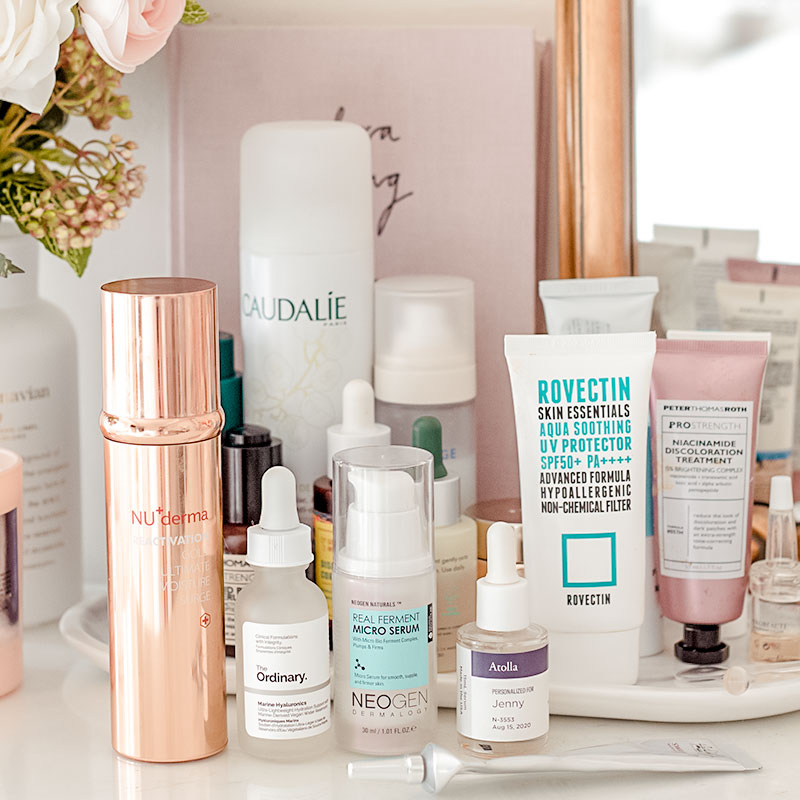 Evening skincare routine
1st Cleanser

2nd Cleanser

First Essence

Hydrating Essence

Mist

Serum #1

Serum #2

Spot Treatment

Eye Cream

Moisturizer
Evenings are where I use my actives, in this case retinoids, as well as my slightly richer cream. I also double cleanse, but only if I wore a waterproof/tinted sunscreen or makeup that day.
Let me know if you have any questions/comments or if you want to see detailed reviews on any of these products!