Originally posted on September 26th, 2016
If you're looking for a subscription box that provides beauty, fashion, and lifestyle products, the Popsugar Must Have is your best bet. I was fortunate enough to receive the September 2016 box, and here are my thoughts on it.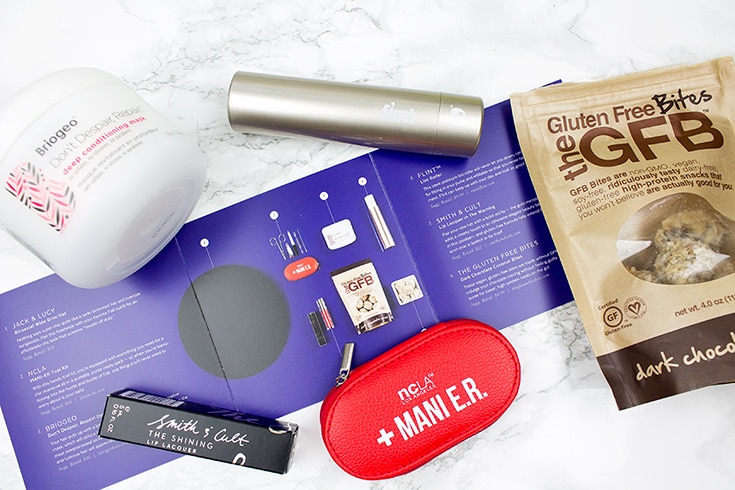 For $39.95 per box, the value is excellent. Look at all these full sized products!
If you do the math, you're getting almost $150 worth of products in this box! Granted it's a hit or miss whether you may like all the products in the box, but from this and past experience, I'd say they've done a pretty great job of curating the products.
So far I've worn the hat, used the lip lacquer and loved them both! You may remember my outfit post from my Instagram, featuring the Jack & Lucy hat. As for the Smith & Cult lip lacquer, this is my first time hearing of the brand and I definitely want them in more colors now!
While I haven't used the Briogeo deep conditioning mask or the lint roller yet, I'm very excited about both. The Flint lint roller will be great for when I need to remove cat fluff on the go!
Of course, I'd be lying if I said I loved everything in the box. The GFB bites tasted like cardboard, and I have so many nail tool kits I really didn't need another one. My husband liked the tool kit though!
Overall I'm pretty happy with the Popsugar Must Have Box, and would recommend it to people who like variety (and surprises!) in their subscription service. You can get $5 off your first box with code SHOP5! Who knows, maybe you'll end up with a box like this: