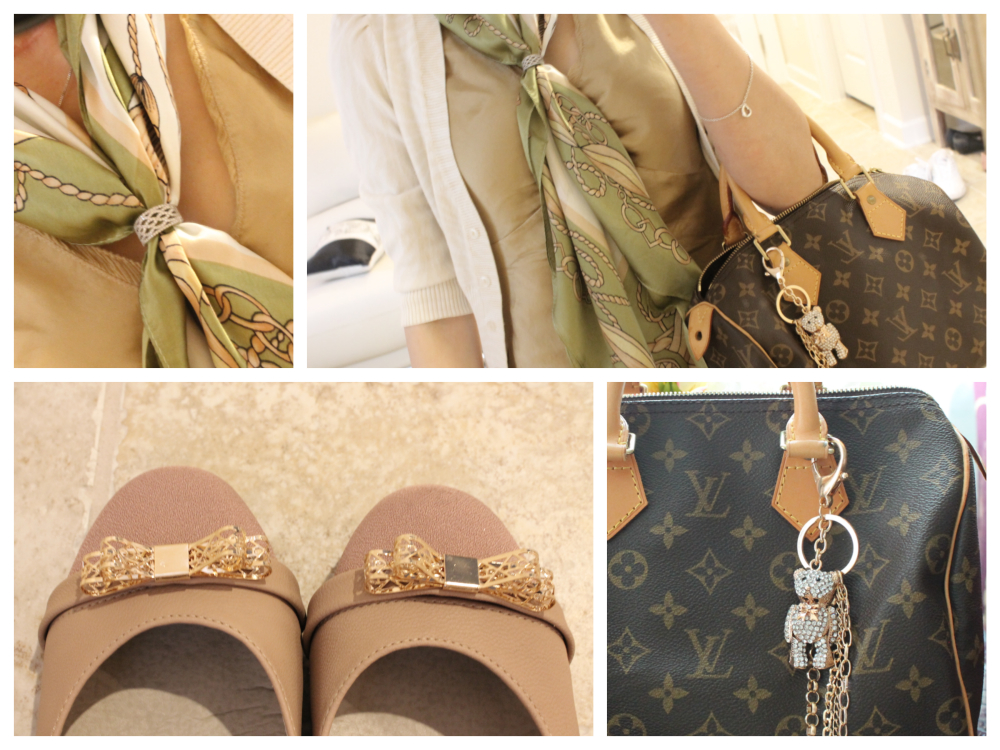 Last updated on July 2nd, 2019
It's May and it finally feels like spring! Goodbye heavy winter coats and bulky sweaters! Is it just me, or when the weather is nice and the sun is out, it just makes your whole day feel so much better? I wake up earlier, feel more productive, and life just feels better in general! 

Silk tops are perfect for spring because they're so light and elegant. I prefer silk to polyester because it's breathable, which helps keep your skin cool when the weather gets warmer.

I'm a huge fan of accessorizing with scarves all year around.

For warmer days you can substitute thick scarves for silk or chiffon ones

. Depending on your outfit, there are a ton of different ways you can tie your scarves – I like to use one of my smaller statement rings and just loop my scarf through them. It's simple and elegant :)
On my recent trip back to Taiwan, I actually didn't buy any clothes at all. However, I did stock up on a bunch of flats – all $13 each! The styles are all inspired by

designer flats

, and they're super comfortable!
I've been using my

LV Speedy 25

a lot because it's such a

versatile bag

. You can pair it with any outfit and it would work well. The little teddy bear charm/keychain was from Taiwan and I thought it gave the bag a nice touch :)
Do you guys like these OOTD posts? I actually have a lot of fun putting together outfits but then again I'm not sure how you feel about seeing these posts. Should I do more, less, or is this good? I'm all ears! :)
Did you enjoy this post?
I share first impressions, product comparisons, and more skincare tips regularly on Instagram! Learn about products first and get a bonus dose of daily fluff! 😸
Follow Now