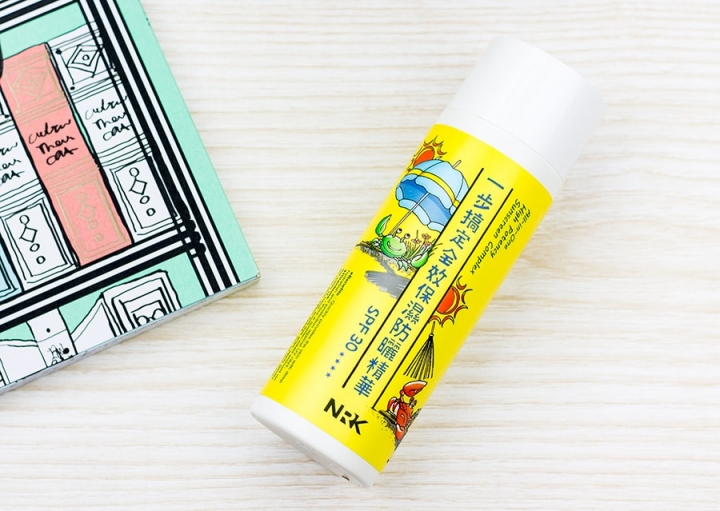 All-in-one sounds great in theory, but when you have a skincare product that claims it can do it all – anti-aging, moisturizing, brightening, the whole shebang – how effective is it really in each aspect? I should've known better when it came to the Naruko All-In-One High Potency Sunscreen Complex SPF30 PA+++ (what a mouthful), but alas I have a soft spot for all things Taiwanese.

What is it

A lightweight, broad-spectrum sunscreen that can also repair, soothe, and hydrate the skin.

First Impression

SPF30 is great for everyday use, plus it feels really light.

How I use it

Squeeze about a dime sized amount and gently pat into my face. Wait a few seconds (because who has time in the morning?), then repeat.

Best suited for

Anyone that can't deal with a skincare routine

Size & Price

5.07 oz – $9.99

Where to buy

Naruto Boutique (free shipping)
The Naruko All-In-One High Potency Sunscreen Complex is part of the brand's NRK line, which is targeted for busy gals wanting to minimize their skincare routine (what's the fun in that?). So this product goes beyond your typical SPF to provides anti-aging, brightening, moisturizing, and skin-repairing properties. Looking at ingredients alone, it's actually pretty sweet:
Avobenzone (5%), Octinoxate (2.45%), Purified Water, Sodium Hyaluronate, Dicaprylyl Carbonate, Cucumber Fruit Extract, Aloe Barbadensis Leaf Extract, Propylene Glycol, Cetearyl Glucoside, Cetearyl Alcohol, Phenoxyethanol, Ethylhexylglycerin, Hops Extract, Witch Hazel Extract, Licorice Root Extract, Chamomile Extract
full ingredients analysis
This is a chemical sunscreen, relying on Avobenzone and Octinaoxate to absorbing the UVA and UVB rays before they can harm the skin. Both are well-researched sunscreen ingredients that don't leave a white cast. But if you have sensitive skin you may want to look for a physical or at least a physical/chemical sunscreen.
In addition to the 2 chemical filters, you have hyaluronic acid, an excellent moisture retaining ingredient, as well as a variety of plant extracts:
cucumber extract – contains lutein and vitamin c which can help brighten the skin
aloe extract – has anti-inflammatory properties that can help soothe the skin
hops extract – contains bioflavonoids that can help repair and protect the skin
witch hazel extract – has anti-microbial and anti-inflammatory properties that can help repair the skin
licorice root extract – a powerful brightening ingredient that can fade dark spots and hyperpigmentation
chamomile extract – has antioxidant and anti-inflammatory properties that can help soothe the skin
Ethylhexylglycerin is an interesting one, because it has moisturizing and anti-bacterial properties, and it can increase the efficacy of fatty alcohols (mainly their moisturizing properties). However, there are limited studies for this ingredient, and a few do show that it can cause irritation even in low dosage (source).
What happens when you try to do it all
I don't expect much from my sunscreen. Just give me good UVA and UVB protection, don't make me look like a ghost, don't suffocate my skin, and play well with my other products. The Naruko All-In-One High Potency Sunscreen almost had it all, except for the fact that it pills/balls up like crazy. I've tried so many different sunscreens, and never have I experienced this level of pilling (or any level of pilling really)! No matter which products I use beforehand, this would pill without fail.
I can't pinpoint which ingredient(s) could be causing the pilling, or if it's the formulation as a whole, but IMO, this sunscreen is trying too hard. I don't need it to brighten or repair my skin or do anything else really – that's what my other skincare products are for! So you see, sexy ingredients don't always provide good results.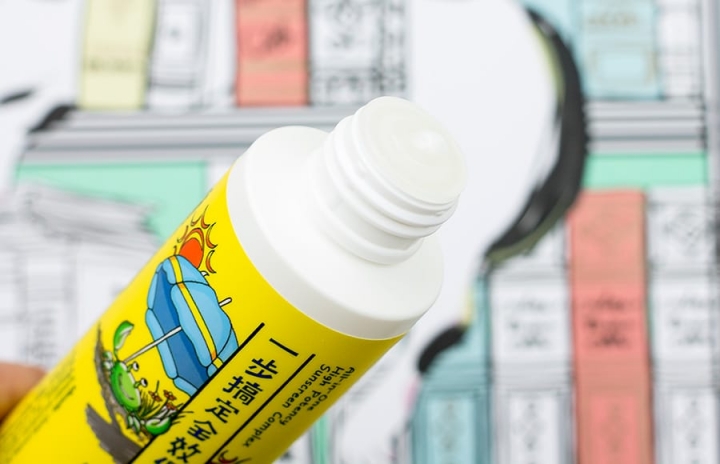 On the plus side, this sunscreen has a lovely texture that seems to absorb instantly, leaving just a slightly tacky finish that goes away after a few of minutes. It also comes in a larger-than-average bottle which is excellent considering how much sunscreen you should be using each time. Honestly, this would've been a great sunscreen, but the pilling makes it a total dud in my book. For some reason it works nicely on my neck though, so I've been using it purely as a neck sunscreen.
I also want to give a shoutout to Naruko Boutique, the official US distributor of Naruko products. Not only do they have free shipping for order $40+, their prices are actually comparable to prices in Taiwan! If you're interested in their other products (I'm loving their Rose Aqua Cubic line lately), definitely sign up for their newsletter for their frequent sales alerts :)
Final Verdict
Packaging

Ingredients

Texture/Application

Performance

Price
Unless you're short on time, pick a sunscreen that doesn't try to do it all, and you'll minimize your chances of any product conflict. But if you really can't spare those extra minutes to apply a moisturizer or serum, then this may be just the all-in-one sunscreen you need. Bonus points for the excellent volume-price value - you won't feel so bad even if it doesn't work out :P