Originally posted on March 3rd, 2016
This is a bit of an unexpected post, and was inpsired after I found out a well-known Youtuber had just declawed her kitten. A string of curse words immediately ran through my mind, many of which I wanted to write in a comment on her blog. Then I wondered, did she even know what she was doing when she chose to declaw her poor kitten? 
Not going to lie, I actually considered declawing when I first got Shelly, because I stupidly and selfishly didn't want her to scratch our leather couch. However as soon as I found out what declawing entailed, I immediately dropped that thought. Shelly did indeed scratch up the leather couch (along with the carpet and occasionally our arms), but that's what cats do.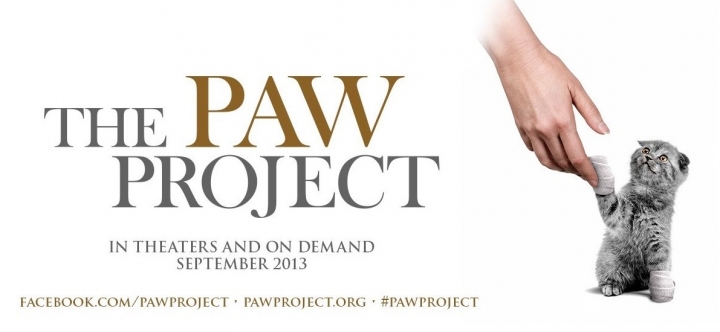 Then a couple months ago, my husband and I watched a documentary on Netflix called The Paw Project. It wasn't until watching that I truly understood how horrifying the declawing procedure was and how selfish human beings are (as if I needed a reason to dislike people even more).
#TheTruth
Declawing is cruel and offers no benefits whatsoever to the cat. You are amputating the last joints of their toes, which means portions of the bones are actually removed via laser or some creepy guillotine contraption. Imagine cutting off the your fingers at the first knuckle – that's what you're doing to your cat.
There are plenty of

humane

alternatives to declawing, but either owners are unaware or just too lazy, so they seek the easy way out. On top of that, veterinarians, who swore an oath to do no harm to the animals, fail to educate owners on these alternatives because they want to make some quick money.
Declawing is banned in 38 countries, including most European countries. At least people there understand how unnecessary and cruel this procedure is. Sadly it's still a very common procedure US and Canada.
Cats, unlike dogs, instinctively hide any pain or discomfort they feel. So just because your cat "seems" fine after you've chopped off their toes does not mean they're not in pain. Many of the complications from declawing do not manifest until years later – nail regrowth in the tissues, reluctance to use litter box, etc.
Cats are living creatures. They are not stuffed animals that you can just do whatever you please with for your own convenience. If you can't stand the scratching, then don't get a cat.
It breaks my heart that people are choosing the well-being of their material goods over their fur babies. So if you know anyone with cats who are considering declawing, please, please, PLEASE talk them out of it. There's absolutely no reason why this procedure is necessary (unless the cat itself medically requires it) and I believe if owners knew what declawing truly meant, many of them would decide against it (or at least I hope so). I just wish someone informed that Youtuber before she chose to declaw her poor kitten.