Sometimes it's the small and simple things that makes us happiest, and today I'm sharing a few that have sparked joy in my life lately.
With social media, especially Instagram, it's easy to get caught up in all the beautiful photos and become frustrated with our own lives. We forget that our everyday too, are full of magical moments, if only we slowed down to appreciate each one. And by we, I really mean I. I'm hoping to turn this blog post into a regular series (similar to my product empties) so that I can train myself to actively look for these simple joys in my life.
Manicures with Londontown Nail Polishes*
What

Botanical-enriched and 9-free nail color that's also vegan and cruelty-free. When used with their base and top coat you get a high-shine finish and gel-like durability that extends the life of your color.

Why

Manicured nails instantly boost my confidence, plus it prevents me from stress-biting them. As a perfectionist, the fact that I can get perfect coverage in one stroke with these makes the application process actually enjoyable. No more getting polish on my fingers and feeling like a 5-year old that can't color within the lines! Also, hello gorgeous neutrals!

Where

$16 per color at Londontown ($20 for the Gel Genius Top Coat and Base Coat, free US shipping for orders $30+, and get $10 off if you use my referral link!)
Also available on Amazon with Prime shipping and Anthropologie
Terrace House on Netflix
What

A Japanese reality show about 6 strangers (3 guys and 3 girls) and lives under the same roof. Members are free to leave at any time, and a new member of the same gender immediately replaces them. There's also a panel that offers often hilarious insight on what's going on in the house.

Why

Inspiring and heart-warming are usually not words I'd use to describe reality shows, but that's what Terrace House is. There's rarely excessive drama, and the dialogs and interactions between members feel genuine. You can relate to these people, to their struggles and their dreams, and at the end you almost feel like they're your friends. It's literally a show of warm and fuzzies, and I can't recommend it enough! Also the opening theme is everything.

Where

There are currently 3 seasons on Netflix: Boys & Girls In The City (my favorite), Aloha State, Opening New Doors (stop after ep 21, a sociopath joins and totally ruins the feel-good aspect of the show)
Cat cuddles
What

A warm ball of fluff and sunshine. I swear they're too good and pure for us sometimes.

Why

I think any pet owner can relate when I say that our fur babies raises our happiness meter by 1000% simply by being present. I work from home, and while that has its benefits, the greatest one for me is being able to spend more time with my babies. I especially love when Cooper decides to nap in my office, and this particular napping session is what partially inspired today's post.

Where

Your local animal shelter. So many fur babies are looking for their forever home, so please if you're going to get a cat or dog, adopt instead of buy!
Reading Hashtag Authentic
What

A book by Sara Tasker on with the tips, strategy and guidance on growing an online audience with heart. It mainly focuses on Instagram, but the principles can be applied to any online platform.

Why

I've been feeling uninspired and lost with my Instagram account direction, so I got this book to get my creativity going. I've only started reading this, but I love that it doesn't focus solely on numbers, but rather on how to find our voice and creating content that is a true reflection of who we are. Amidst all the number-driven engagement advice and hacks out there, Sara's is like a breath of fresh air. One of the first exercises was to list the small joys in our daily lives, which in turn inspired this post.

Where

$15.38 on Amazon (with Prime shipping)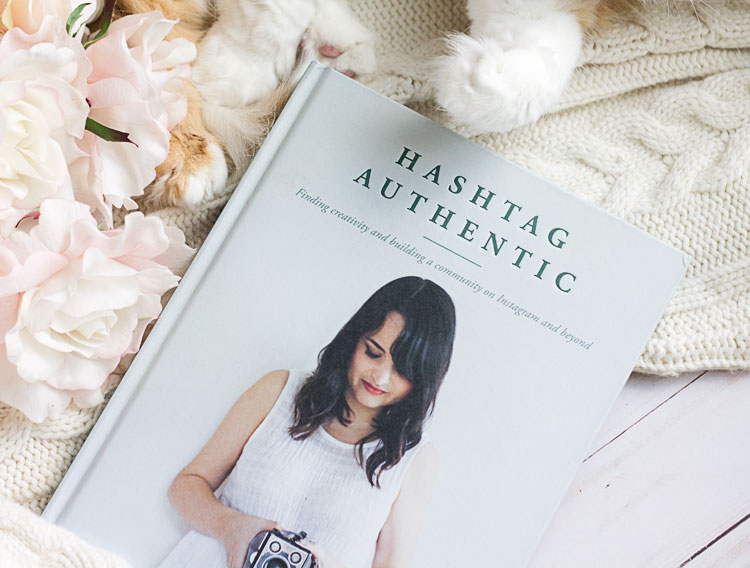 Booking an all-inclusive resort in Cancun
What

Le Blanc Spa Resort is an adult-only all-inclusive resort with a spa, multiple restaurants, bars, pools, and a private beach.

Why

It's been a busy year so far, with me juggling multiple projects and my husband's commission-based job, so a getaway was necessary for us to just relax and enjoy the rewards of our hard work. Obviously the best part has yet to come, but there's joy and excitement to be found even as I was hitting the "book" button. It gives me hope and something to look forward to, much needed when I've had an extra stressful day.

Where

Book via their official site, TripAdvisor, or Expedia. We love Costco Travels though, which we used to book our Italy trip last year.
What are some things that's brightened your days lately? Please do share in the comments, or if you decide to post a similar topic, drop your links so I can give it a read! Hope everyone has a great rest of the week!