Lip Lust – my 5 favorite lip products
Last updated on March 30th, 2016
If there's one type of makeup I can't get enough of, it's lip products. Maybe it's because lipstick is the one product my mom would always carry around with her, but it too has become the one makeup product that I'll always have in my purse. When I'm feeling lazy, concealer and lipstick are the 2 products I'll bother applying. So without further ado, here are my top 5 lip products from my collection.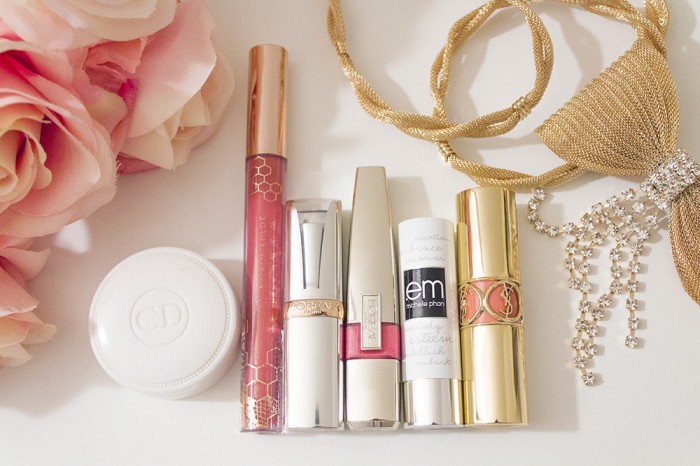 I don't have a huge makeup collection, but lippies make up at least 40% of the total, which is pretty substantial. I can't help that companies keep coming out the gorgeous new colors and formulas! Despite the number of lip products I own, I only find myself using a couple of them consistently.

The above products are just the ones I reach for the most, but there are plenty of other lippies I enjoy using. If I listed them all, the post would end up being my 17 favorite lip products, and that just sounds silly doesn't it? Hope you enjoyed the post, and if you have any favorite lip products, please share them in the comments!
Shop This Post
If you've enjoyed this post or found my blog helpful in anyway, I'd really appreciate if you could take a minute to leave a testomnial for my #SephoraSquad application. I'm hoping with this opportunity I'll be able to provide even better content and beauty related news to you all. Thank you so much!