I've always loved how baby-smooth my skin feels after using an exfoliant, but long gone are the days when I rubbed my face with St. Ive's Apricot Scrub. Instead, I've found new love with these gentle actives that promise the same results without tearing your face off.
→ Disclaimer: Chemical exfoliants can do wonderful things when used under the right circumstances and frequency, but there's a good chance that you might not need it at all. Read more about this in: Unconventional skincare advice: stop exfoliating (and why I did it)
Why do we need actives?
Our skin's renewal cycle is about every 28 days, which means that every 28 days, we'll shed our old skin cells and get a fresh new set. It's like laundry day for our face (sort of)! But sometimes our old skin cells get too attached and refuses to leave. As a result your face starts looking dull, it feels rough, your pores are clogged, and skincare products feel less effective. Exfoliating helps get rid of the dead skin to make room for our new skin underneath.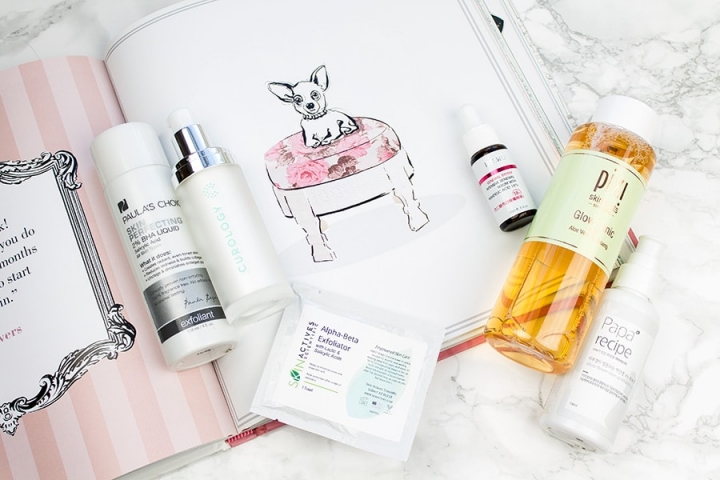 Traditional exfoliants like scrubs use physical particles like apricot kernel or sugar granules to literally scrub away your dead skin. However some of these particles can be really rough and cause micro-tears in our skin, leading to redness and inflammation.
Actives, on the other hand, are chemicals that break down the bond between dead skin cells to help speed up the shedding process. 2 of the most common ones: AHA, a water-soluble active that works on the surface of the skin, and BHA, an oil-soluble active that can really get into your pore and clear the gunk out. Learn more about actives here.
My current actives stash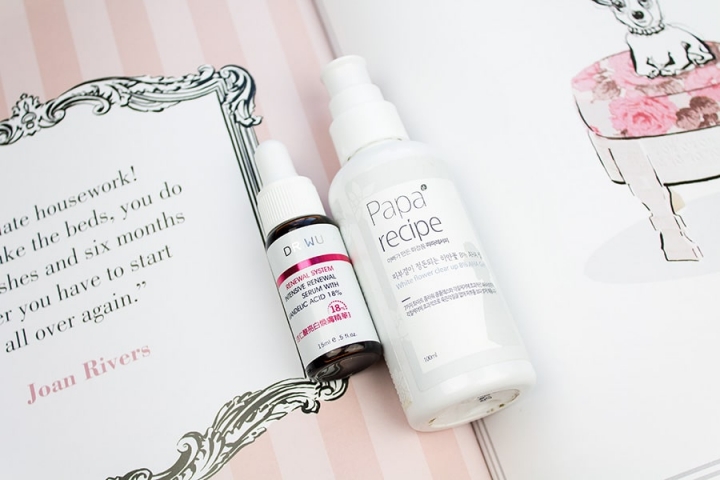 Dr. Wu Intensive Renewal Serum with 18% Mandelic Acid – Mandelic acid is an AHA, and one of the most gentle ones at that, which is why it's at 18%. Anyways, I love this shit. It doesn't sting at all, it has a thin watery texture that's easy to spread and absorbs to a matte finish, and it just friggin' works (source). So you can imagine how heartbroken I was when I dropped the bottle on my bathroom floor after taking this photo, shattering it to pieces. I plan on stocking a couple of these when I go back to Taiwan.
Papa Recipe White Flower 8% Clear Up Gel – This was my first AHA and it contains 8% combination of glycolic acid + lactic acid, two of the most common forms of AHA. In terms of strength (and potential irritation), it would be glycolic > lactic > mandelic acid. So even though this is only 8%, I definitely feel a slight sting at first. Plus it has a tacky gel texture that leaves a sticky finish, so I only use this…once a month?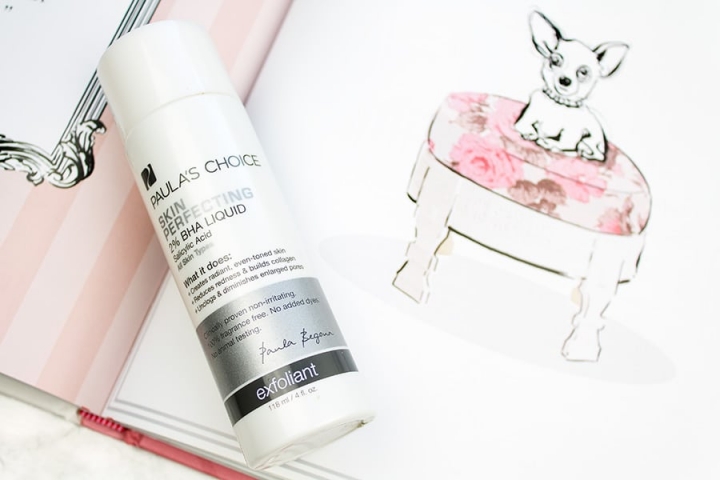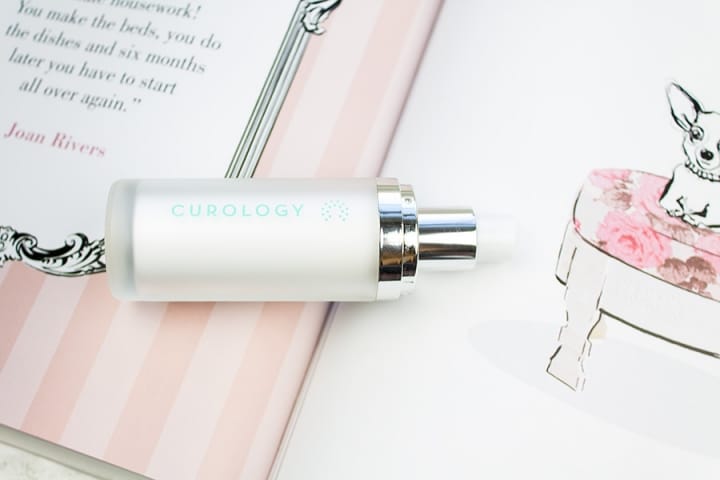 Pixi Glow Tonic – Though this contains glycolic acid, the pH level is a bit high for the AHA to be really effective. However, it makes a great pH adjusting toner to prep my skin for actives. I also like using this in the morning after cleansing just to gently exfoliate my skin.
AHA/BHA peels – I actually haven't tried the one in the picture by SkinActives, but I did try one by Dr. Dennis Gross and really liked it. They're easy to use, effective, and great for travel. However, they're also pretty expensive.
My Recommendations
If you have dull skin, sun damage, large pores, or blackheads, an active is something you can incorporate in your routine. Even if you don't have those problems, you can use a gentle AHA or even something like the Pixi Glow Tonic to provide mild exfoliation. When used correctly, exfoliants can improve your skin tone and texture, and it can increase the efficacy of your other skincare products.
Learn more about actives
I honestly tried to write about them but then I realized there are already so many great articles out there, so why reinvent the wheel?
Not everyone needs to exfoliate, and I've actually cut back on it myself. Read more about how and why here.
If you're looking for a recommendation of exfoliants, I've got a roundup here: The AHA moment: 13 exfoliant for baby smooth skin
If you use AHA/BHA, it's imperative that you read Snow White and the Asian Pear's post on putting your pH dependent acids in order. Using them in the wrong order can decrease the effectiveness of the product!
Let's Chat!
Do you use any actives in your skincare routine? Why or why not? If you have any AHA/BHA products you recommend, please let me know! Have a wonderful weekend!