For the longest time I've been storing my shoes on a dingy shoe shelf in the coat closet. The small space amplified the clutter and made it hard to find the shoes I was looking for.
When the closet was full I had to move some of my shoes to the garage, and after seeing how dirty those soon became, I decided it was time for to store my shoes properly, once and for all.
We visited Ikea this past Saturday, originally set on the Billy Bookcase for my shoes. However, after looking at the models, we ended up with the Hemnes Bookcase instead. If you follow me on Instagram you would've seen a sneak peak yesterday ;)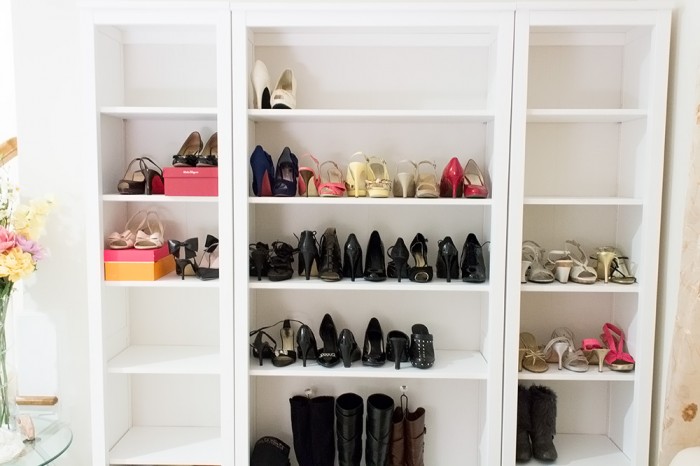 We moved some furniture around our foyer and cleared out a wall for the shelves. I cannot begin to express how great it feels to see all my shoes beautifully displayed!
After all shoes, like bags or any other fashion accessory, are works of art and should be proudly displayed as such.
While the Hemnes isn't as modular as the Billy, it is made of solid wood and its width also fit our space better.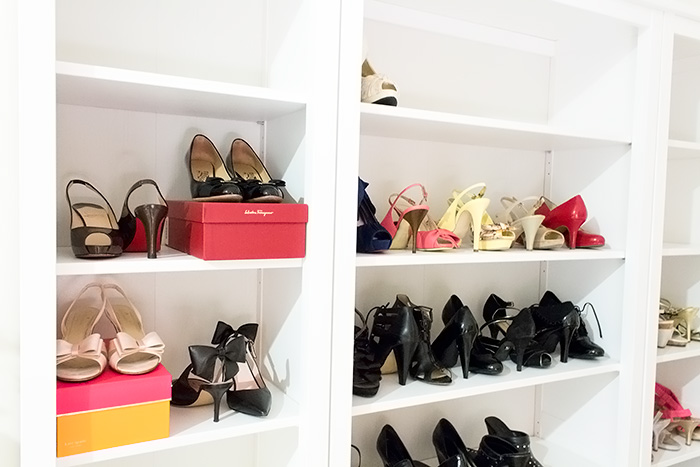 I was able to divide the shelves evenly and they're just the perfect height for heels and boots. To add variety I've also displayed the shoeboxes for some of my nicer shoes :)
Currently I've put my nicer shoes on the left most shelf, my everyday shoes and all my boots in the middle shelf, and my lesser worn shoes on the right shelf.
I like displaying my shoes one facing in and the other facing out because both the front and the back of the shoe are equally important. Besides, some shoes have gorgeous backs/heels it would be a shame to hide them.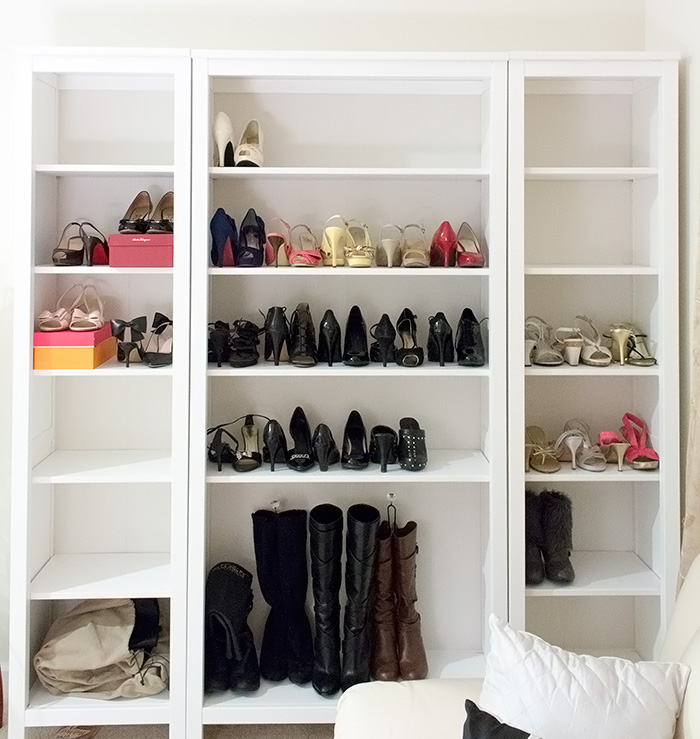 As for my flats and flat sandals, I keep those in a hanging shoe organizer in the coat closet. Storing anything without heels on these shelves is an inefficient use of space, and stacking them on top of each other just wouldn't be very pretty.
I'm still going through my shoes in the garage and cleaning them up before displaying them on the shelf, so hopefully the space fills up soon. If not, one more reason to go shoe shopping! :P