Originally posted on November 17th, 2014
Hi everyone, hope you all had a lovely weekend! Temperatures have dropped drastically here in the DC area, and it's definitely starting to feel like winter now! Continuing on from last week's How to Winterize Your Nails, this is part 2 of the series and we'll be focusing on our skin.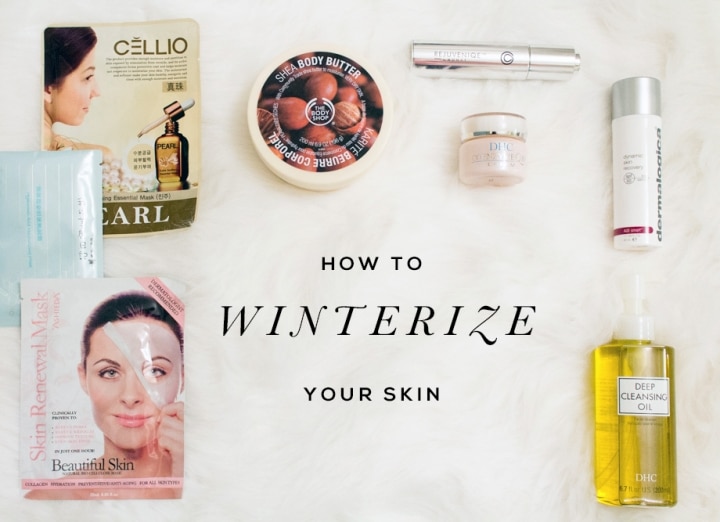 If anything our skin is definitely the most affected by the winter weather. For me my skin becomes significantly drier, sometimes to the point where they can peel or flake. Here are my tips on how to switch up your skincare routine for this season:
When it comes down to it, the key to winterizing your skin is moisturize, moisturize, and moisturize! Not to say that moisturizing isn't important the rest of the year, but it's definitely the #1 priority for the colder months! If you have any favorite winter-time products or winterizing tips, do share them in the comments!