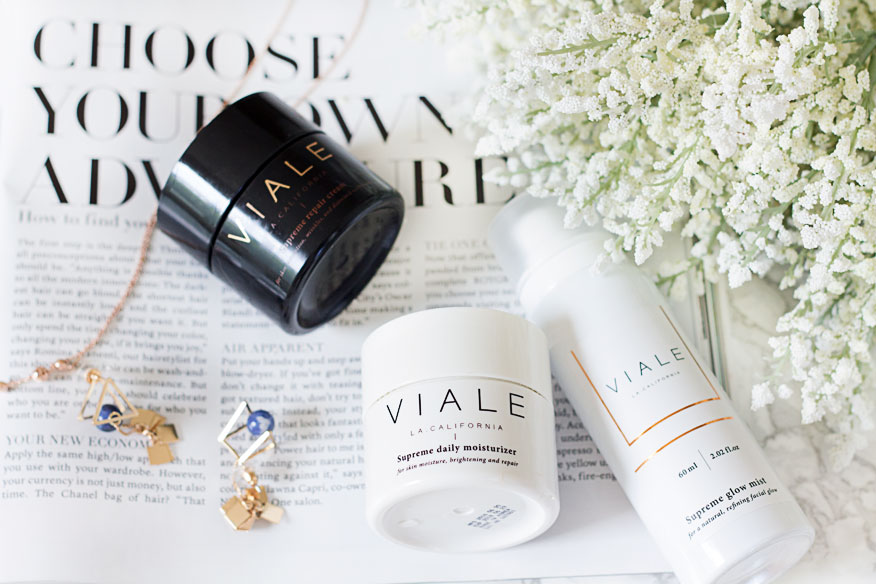 Last updated on September 24th, 2018
If you're familiar with Korean skincare, you've probably heard of Jeju Island – the source of ingredients boasted by many brands due to the ecological diversity and lack of pollution of the region. VIALE is one of these brands, and they've created their products using active ingredients exclusively from Jeju Island. One of their key active ingredients? Horse placenta. *queues the shocked faces and gags*
Update 12/27/2017: I recently found out that VIALE increased their prices by almost 100% ($75 to $120 for the cream!) without any warnings or explanation. I reached out to them via Instagram to inquire about this change, but no response. I understand brands need to make money and perhaps the cost of their ingredients went up but it wouldn't hurt to communicate that to your consumers. This type of customer service is a huge turn off for me, so as much as I legitimately enjoyed using their products, I can't and won't recommend them. However, the information for horse placenta is still relevant if you're curious! 
Horse placenta – yay or neigh?
You gotta give me some credit for the pun there, that was pretty good (if I do say so myself). Anyways, I know placenta makes people icky, and it's definitely a controversial ingredient due to its effectiveness and the ethics of its sourcing. Fortunately VIALE sources its placenta from natural foal births from a farm in Jeju Island, and they guarantee that no animals are harmed in the process. Also the horses are free-range (as in they roam the open fields), not cooped up sadly in a barn.
Now the question is, how effective is placenta as a skincare ingredient? My previous research in the Gobdigoun 24K Golden Cream Placenta Power review concluded that there wasn't enough evidence of benefits, and it's true – the studies are limited, but I did find the following about placenta:
Unfortunately most of the above studies were done with pig placenta, which was probably easier (and cheaper) to source than horse placenta, but I would assume the results should be similar. For me, these studies are promising and since I've had no negative reactions to using placenta, I'll continue using it if it's included in a well-rounded skincare product.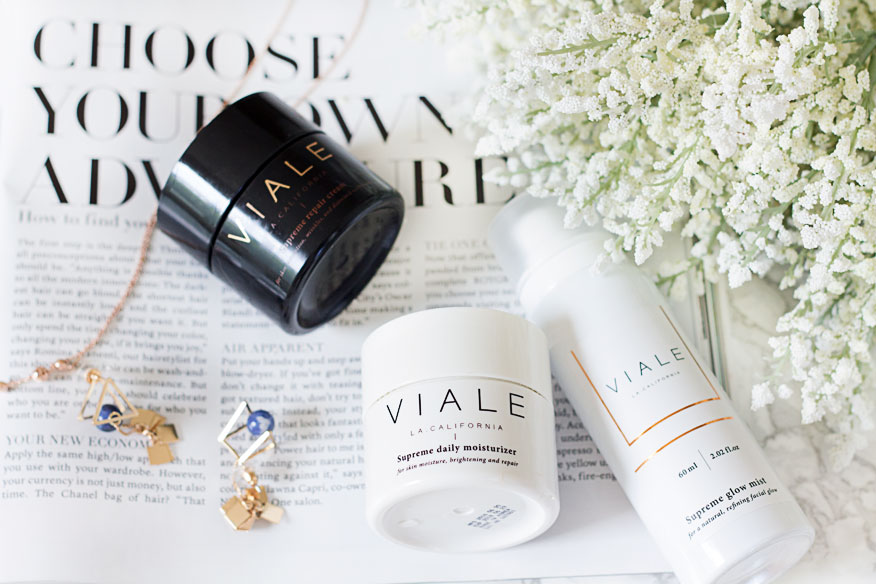 A closer look at VIALE skincare products
Now that we've addressed VIALE's key skincare ingredient, let's look at their product lineup, which contains just the following 4:
As a brand committed quality, VIALE create each of their products in small batches, sourcing all their active ingredients from Jeju Island. Their products do not contain parabens, mineral oil, or artificial fragrances, and they don't test on animals. While I wouldn't classify them as a "green" brand in the conventional sense as they still use chemical solvents (which are perfectly fine and safe), I do think they're a good balance of "natural" without sacrificing cosmetic elegance.
In case it wasn't obvious, my favorite products from VIALE are the 2 moisturizers, which are just luxurious and lovely in every sense. First, the chic minimal packaging, so hot right now. Yes the jars are plastic, but they're the quality heavy kind – great for clumsy people like me.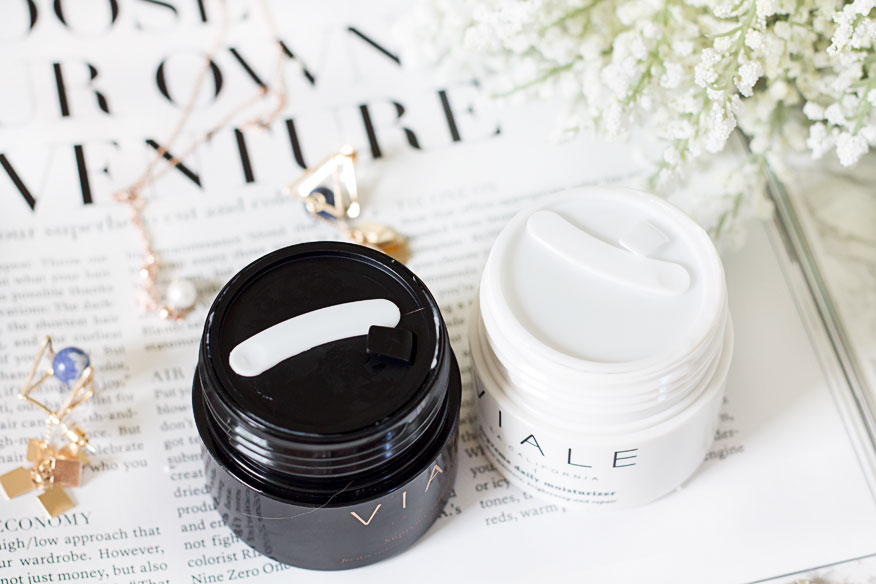 This is my favorite part of the packaging design, the tiny spatula that sits nicely onto of the second lid. Such brilliant design, much love. This is about as good as open jar packaging gets.
As the tiny spatula suggests, you really don't need much product for your face – a pea sized scoop will do. This is where the brilliant formulation comes in – despite how nourishing these moisturizers are, they don't feel heavy at all.  They're easy to spread and melt into the skin like a dream. Texture wise it's like the I'm From Honey Cream and Naruko Rose & Botanic Hydrating Cream Ex had a beautiful baby – just the right amount of richness and slip with minimal oiliness.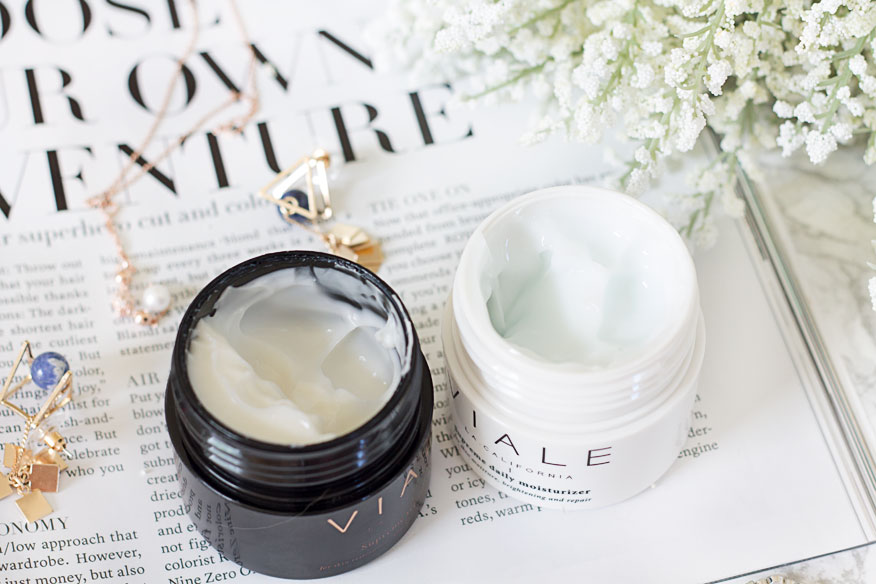 Now I adore both creams, and they're very similar texture and scent wise, though I'd say the Daily Moisturizer is a tad lighter and more suitable for oilier skin types. Both have a light fresh floral scent which I personally love – it's like a mini aromatherapy session each time I apply them!
Both products contain several plant extracts from Jeju Island, but the VIALE Supreme Daily Moisturizers contains higher concentrations of horse placenta, while the VIALE Supreme Repair Cream contains more traditional ingredients like ceramide and niacinamide. After using both for several weeks (I actually took a decant of the Supreme Repair Cream on my Europe trip), I've noticed that my skin is softer, smoother, and redness is minimized. I haven't noticed any significant brightening or anti-aging effects yet, but I'll continue using the 2 religiously, so expect in-depth reviews in a few weeks. Make sure you subscribe via email or bloglovin to receive these reviews!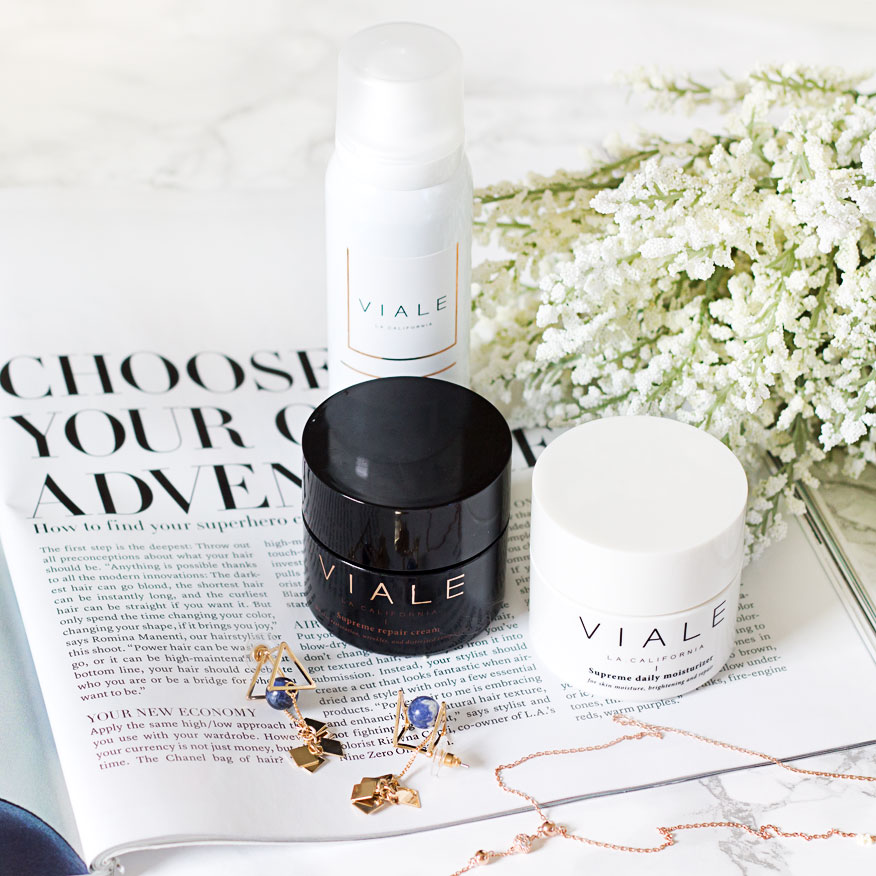 Overall my initial impressions of the VIALE brand has been positive, especially with their moisturizers. I will say, the prices are on the higher end, but still reasonable, especially when you consider the quality. Screw that, they decided to jack up the price by 100% without any explanations and that's just not cool. I'm so glad I got the chance to try their products, and I definitely look forward to seeing them expand their range!
Hope you enjoyed this brand review, and let me know which of their products you'd be most interested in trying! Also, I'd love to hear your thoughts on placenta as a skincare ingredient, would you ever use it?
Did you enjoy this post?
I share first impressions, product comparisons, and more skincare tips regularly on Instagram! Learn about products first and get a bonus dose of daily fluff! 😸
Follow Now