Hi all, hope you had a lovely weekend! The weather was absolutely amazing here in DC, which meant it's time for another outdoor adventure! If you follow me on Instagram, you'll know that this past Saturday was spent at the Smithsonian National Zoo in DC!
Like all Smithsonian museums, the zoo has free admission, and it's situated conveniently in between the Cleveland Park and Woodley Park metro stations. We arrived around 3pm, and while there were plenty of people at the zoo, it was by no means packed, and I was able to get some great photos of the animals (with my trust Sony A5000 of course)!
We watched this elephant for a good 10 minutes, and all it did was walk around and eat! It did have a fabulous stand though!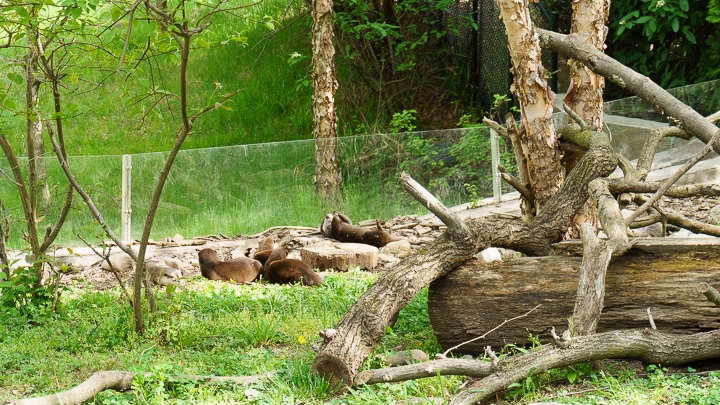 The otters were really fun to watch, especially that one lying on its back. It was playing with this round thing (a rock?) and kept tossing it into the air and catching it!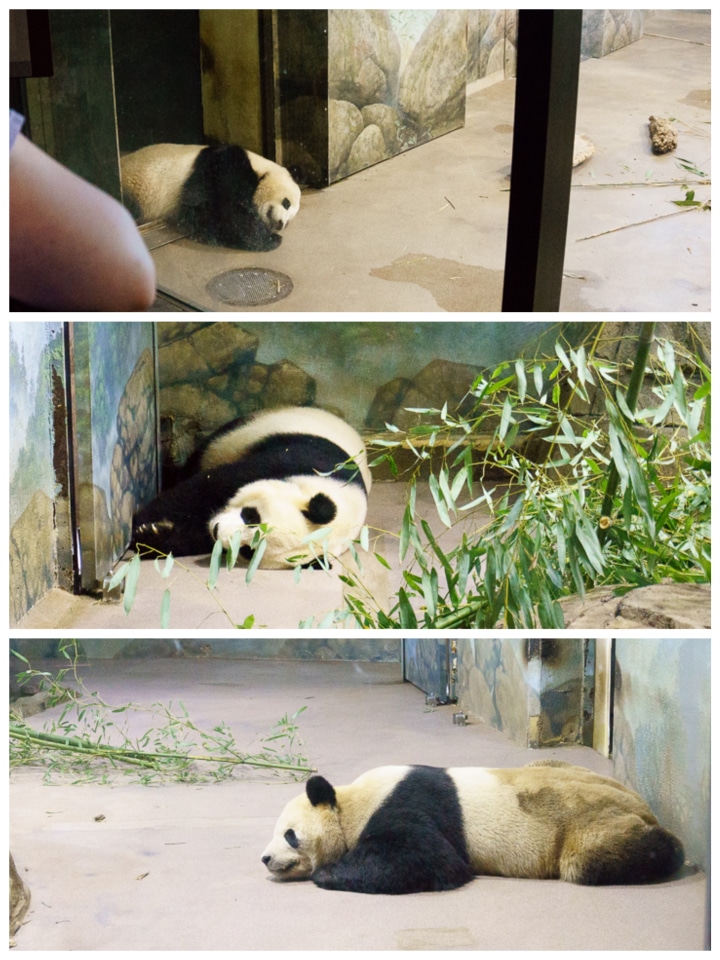 The pandas were no doubt the highlight of this zoo trip, and I guess we must have caught them at their nap time! Bao Bao, the baby panda at the top, couldn't even make it through the door without falling asleep!
Luckily the meerkats weren't napping and were quite active. Hello Timon!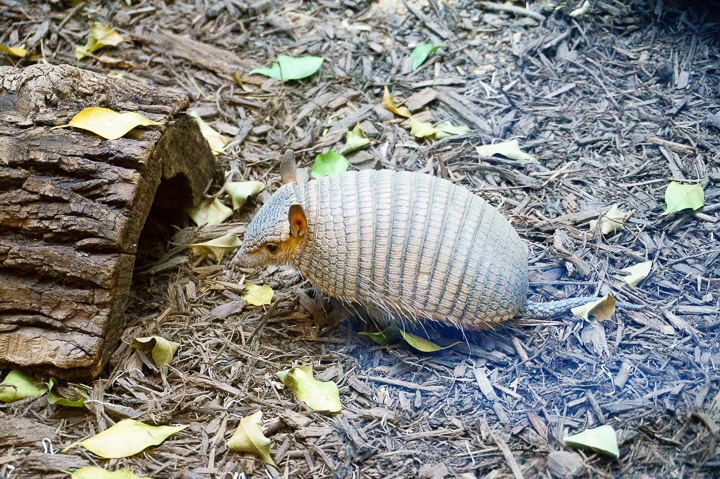 This little guy is a screaming hairy armadillo. Apparently when it's threatened it lets out a high-pitched squeal that sounds like a scream!
Can't remember what these were (they look like possums?), but one of them was trapped inside that sack! I think the other one noticed and kept scurrying around it, trying to help its friend out. Good news is that the poor thing eventually found its way out.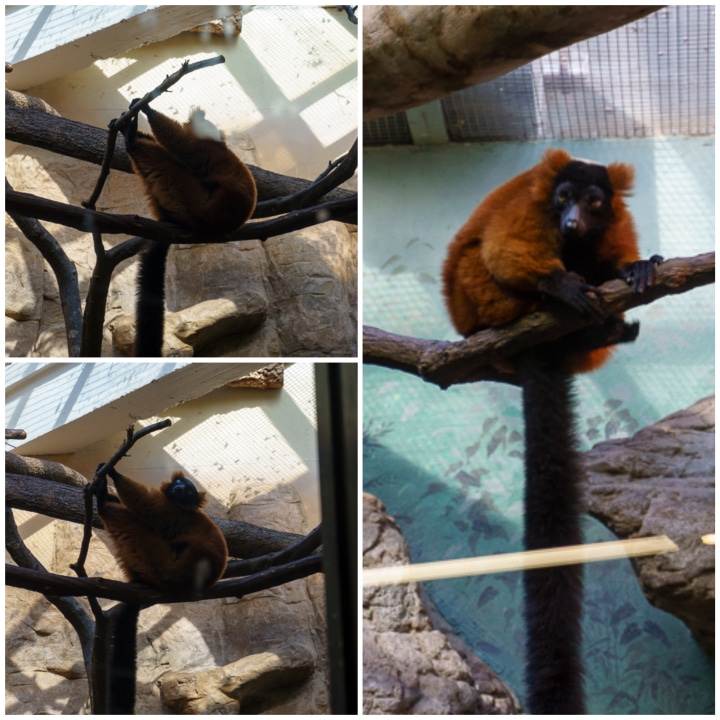 We caught this one in the middle of a workout session! He doesn't seem very pleased at the fact that people were interrupting him during his stretches.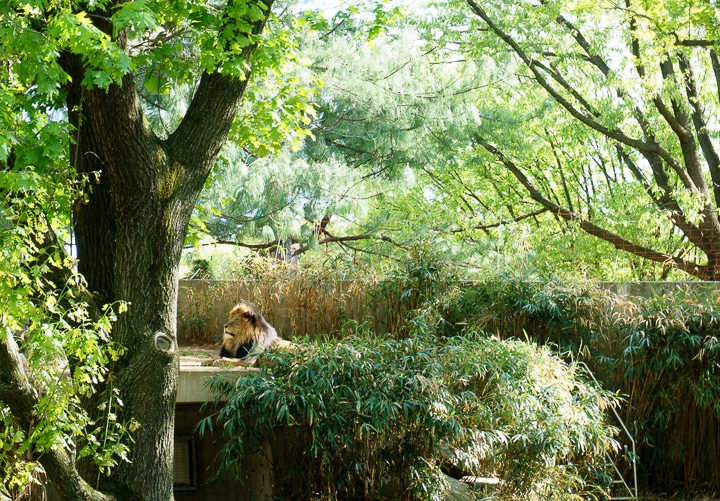 Finally, we made our way to the large cats area, where they house the lions and tiger. The lions were quite boring actually, all they did was lounge around. If I wanted to see that I could just go home and see my 2 cats!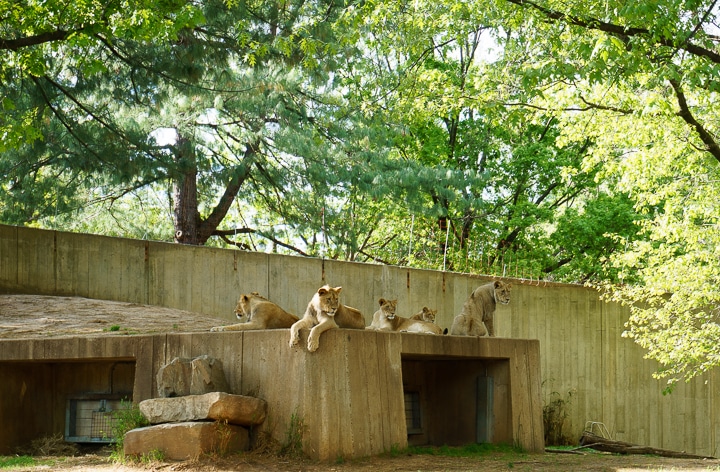 The lion and the lionesses are actually in separate areas. At least the lionesses look more alert than the lion!
The tiger on the other hand, was really restless. It was pacing around, and then suddenly, it roared. I've never heard a tiger roar before, but it sounded really sad. Then it started cleaning itself, which I found amusing because it reminded me of my cats!
The tiger's roar actually woke up the lion, who was in the area adjacent to it, because then the lion started roaring. It sounded very similar to the tiger's roar, except less sad, and it did this weird huffing and puffing noise at the end. Maybe it was trying to blow the tiger's house down.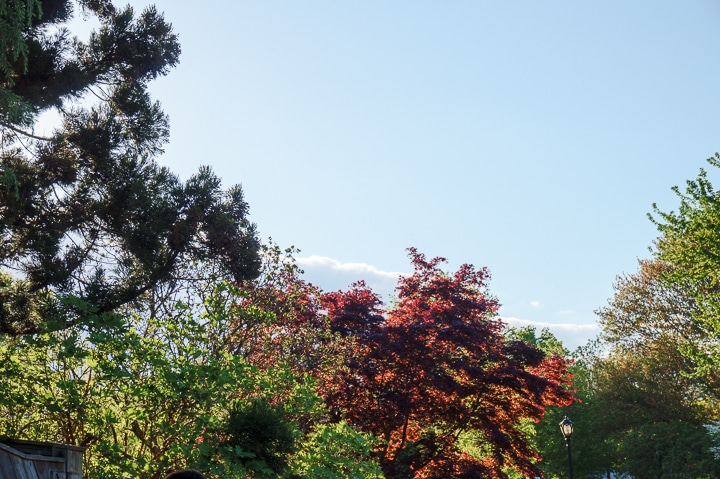 We spent about 3-4 hours total at the zoo and were able to see most of the exhibits. Definitely wear comfortable shoes as there is a LOT of walking involved. My calves are still sore from all the walking! If you plan on spending a whole day here, you can pack some sandwiches instead of buying the overpriced food from the concession stands. There are plenty of sitting areas where you can enjoy your meal, or just rest your legs when you get tired!
All in all I really enjoyed visiting the zoo – you can get so much out of it without spending a single dime!