Happy Monday lovelies, hope you all had a lovely weekend! The weather was absolutely beautiful in Washington DC, and since the cherry blossoms hit their peak bloom this past weekend, we decided to take a day trip to check out the Cherry Blossoms Festival!
The weather could not be more beautiful on Saturday – the sky was clear and there was a nice breeze, so it was neither too warm nor tool chilly. In other words, perfection.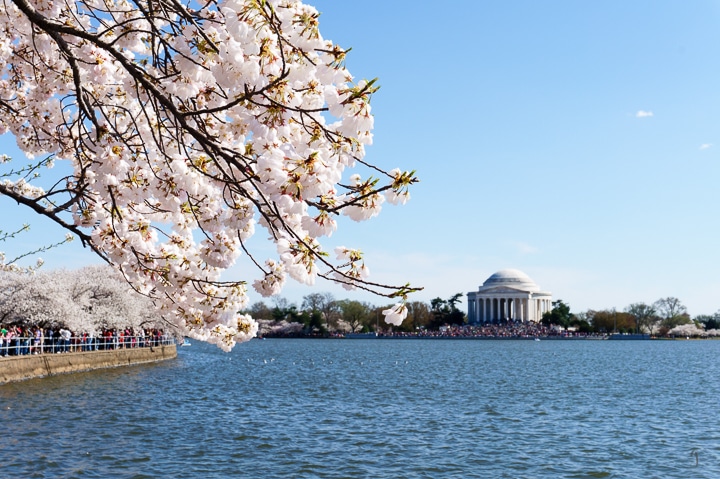 The cherry blossoms are planted along the edge of the Tidal Basin, which is marked by the Washington Monument on one end and the Jefferson Memorial on the other. We started from the Washington Monument end, slowly making our way around, squeezing in photo opportunities whenever possible. The place was packed!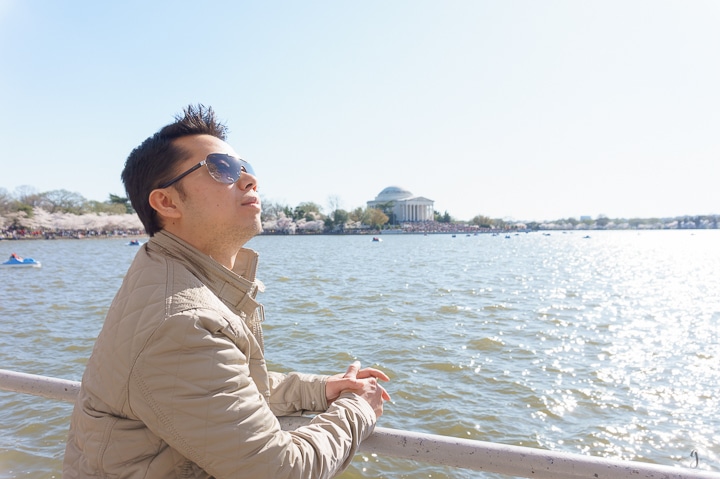 Despite the crowd we still managed to get some photos with a clear shot. My husband seemed more interested in taking photos with the architecture than with the cherry blossoms – probably thought they were too girly :P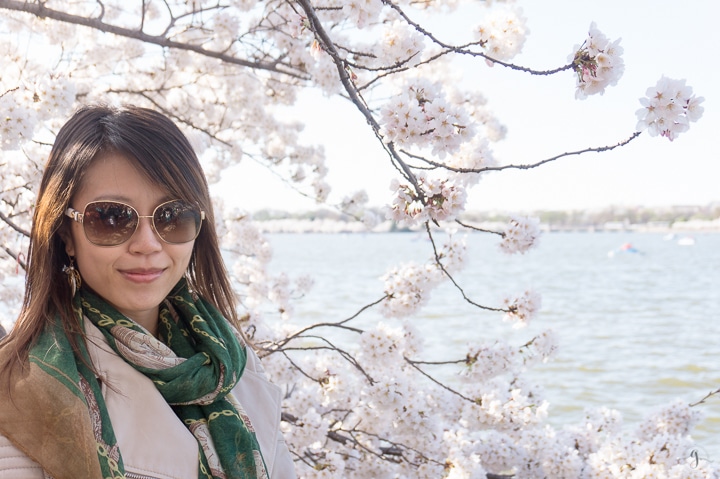 On the other hand, I'm all about the cherry blossoms. I love the flower's soft pastel colors and its delicate petals :)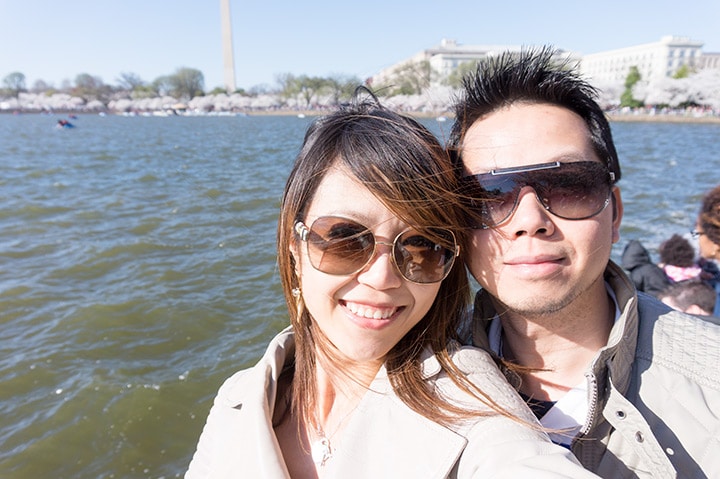 A trip isn't a trip without at least one selfie! We were struggling to fit the Washington Monument in the shot, and this was the best we could do.
The is one of my favorite photos – the water is a beautiful shade of blue and you can see the Washington Monument's reflection in it!
The wind was really strong when I was trying to take this up close shot of the cherry blossom, so I must have taken at least 10, hoping that at least one would not be blurry. I was not disappointed!
It was a lot of walking and my feet had blisters at the end of the day (I blame my choice of flats), but it was a lot of fun. Much more productive than just sitting in front of the TV being potatoes!
We're hoping to make this a weekly thing, where we spend at least one day of the weekend exploring the city or doing something different, so expect more mini-travel posts like these in the future! Meanwhile, don't forget to enter the Odylique Selection Box Giveaway for a chance to win some lovely natural skincare goodies!
[UPDATE: A big thanks to my reader Mary who pointed out to me that the tall pointy pencil thing is actually the Washington Monument and not the Lincoln Memorial. Oopsies! ]