Despite clearing out another box of products, I feel like my stash is never ending, and it's driving the minimalism side of me bonkers. But on the bright side, at least I finally get to throw out all these bottles and offer my unsolicited opinions on them! ????
Products I absolutely loved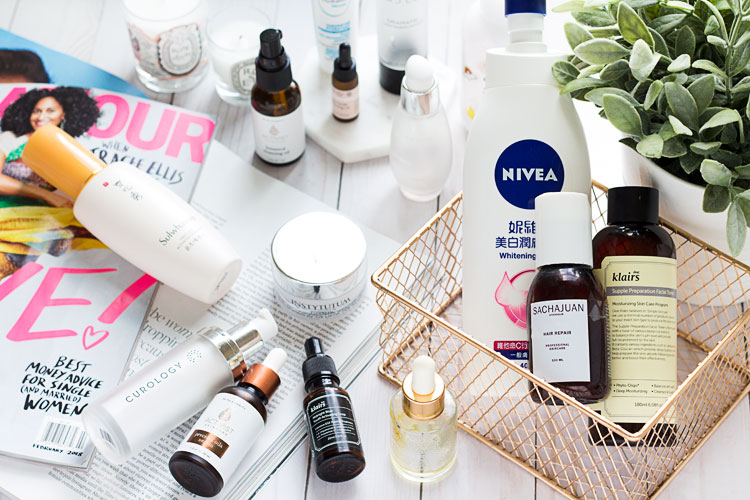 Products I enjoyed but…

Decent products, but sorry nope
I actually didn't have anything I hated in this empties stash, which is a shame because y'all know how much I enjoy roasting bad products. Anyways these products aren't terrible by any means, they're just not something I'd ever consider repurchasing due to personal preferences.
Darphin Intral Redness Relief Soothing Serum* (full review here) – Objectively I think this is a lovely serum and a great option for those with sensitive skin + deep pockets. Since I've already addressed my skin sensitivities by cutting down on exfoliation, my skin type has normalized and I no longer need these types of products.
Trilogy Very Gentle Restoring Oil* – A nice blend of apricot + sweet almond + maqui berry + sea buckthorn oil for sensitive skin. With the million of facial oil options out there, I think there are better blends, even for sensitive skin.
Bioderma Hydrabio Serum Moisturizing Concentrate* – This was a very underwhelming serum for me. It has a gel texture that gives the skin a nice slip when applied, but I'm personally not a fan of silicone based products that forms a film on the skin, especially in a serum.
Instytutum Flawless Anti-aging Complex* – While this supplement seemed to give me more energy, it didn't do much at all for my skin in the long run. There are plenty of better and more affordable supplements out there, so this gets a big no from me.
Have you tried any of these products before? If so, what were your experiences with them? Hope everyone has a fantastic rest of the week!