Originally posted on October 15th, 2015
The older I get the more I spend on accessories. I'm a firm believer that with the right accessories, you can look chic even with jeans and t-shirts, so it's always wise to have some great pieces in your wardrobe. Last time I shared my experience with DailyVice, and today, I'd like to share a Stella & Dot review.
My first experience with Stella & Dot was at a local consignment store, where a Stella & Dot Stylist had a popup shop. I was immediatey drawn to how stylish, well-made, and versatile their pieces were, and ended up purchasing the lovely Zoe Lariat Necklace, which is still one of my favorite pieces to date.
My friend then became a stylist for Stella & Dot to raise money for charity, so I bought 2 rings to help her out, and again I was impressed with the quality of the jewelry. The Pave Spear Ring is especially gorgeous – I've received so many compliments on it!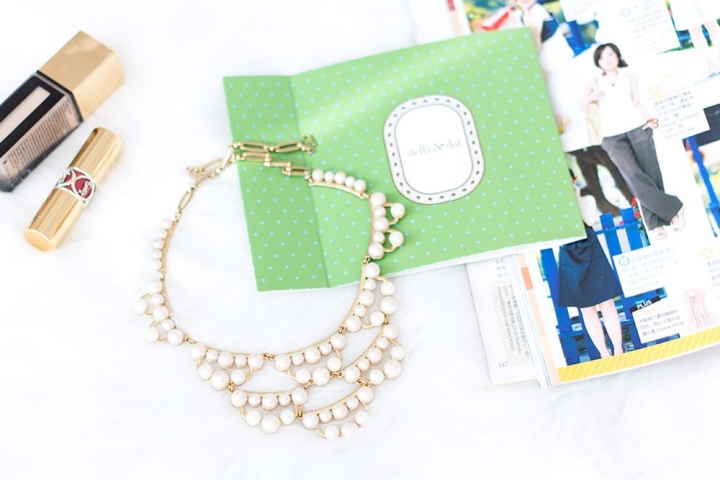 Recently I got the chance to add this beautiful Frances Pearl Statement Necklace to my collection, and as usual, Stella & Dot did not disappoint. It feels heavy and well-made, and I love that it comes with a 3″ extender so you can wear this at 2 different lengths for different looks!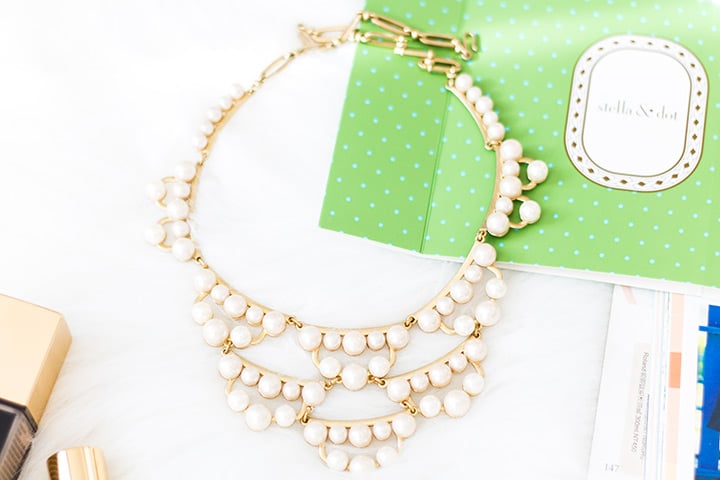 Pearls can give a stuffy and old impression, but the design of this necklace really gives it a modern feel. You can wear this with a cocktail dress for a fancy occassion, or wear it casual with a collared shirt. The piece is so versatile, a trait I've noticed in all Stella & Dot jewelry.
Needless to say, I will definitely be repurchasing from Stella & Dot. As a matter of fact, they just came out with their fall collection and I've been lusting after some of the pieces:
If you're looking to pick up some new accessories (or if you just need an excuse to shop), I highly recommend taking a look at Stella & Dot! If you do decide to purchase, please select "Karen Qi" as your stylist and all proceed will go to the Leukemia & Lymphoma Society :) Have a lovely weekend!