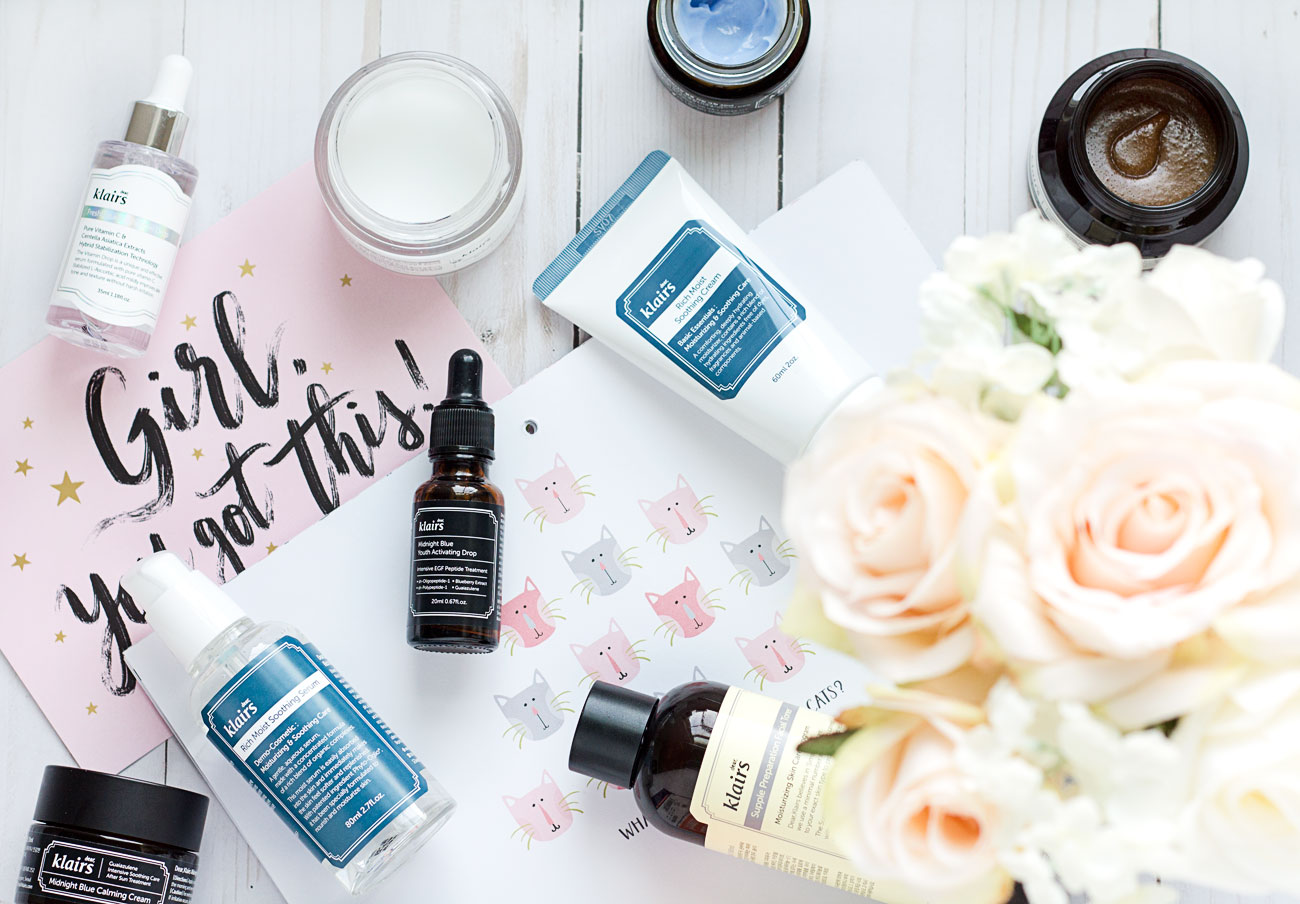 Last updated on December 27th, 2019
For those not familiar with Wishtrend, it's a global K-beauty retailer that carries well-known brands like Klairs, I'm From, and Cosrx, as well as their own in-house brand, By Wishtrend. Prices are reasonable, plus they offer free worldwide shipping for orders $60+.
They might not have the largest selection of brands, but what they lack in quantity they make up for detailed information on each product: ingredients, directions, pH levels (so important for cleanser!), cruelty-free/vegan-free status and pretty much everything you'd want to know.
My Wishtrend Picks
Klairs Soft Airy UV Essence SPF 50 PA ++++*
Everything you want in a sunscreen: great UVA + UVB filters, lightweight, hydrating, not oily, and no white-cast. But it goes above and beyond: alcohol-free, silicone-free, cruelty-free, and it's also vegan! My only complaint is that the label eventually rubs off, but for the incredible formula, I'll deal with it. This is my favorite daily sunscreen.
→ $23 for 80ml when purchased individually, but also available in the Korean Skincare Beginner Kit, Oily Acne Prone Skincare Kit, Correcting Post Acne Pigmentation Clearing Kit, and 3 Step Glossy Skin Set
Klairs Supple Preparation Facial Toner
Still one of the most hydrating toners I've tried to date, it's also full of skin-soothing ingredients like panthenol and centella asiatica. I love layering this on my skin when it's feeling parched, and it never feels heavy or sticky. It does contain a bit of essential oils, however I've never found this sensitizing, and overall prefer it to the eo-free version which I found less hydrating.
→ $22 for 180ml when purchased individually, but also available in the 2 Step Basic Soothing Set, 3 Step Vitamin & Soothing Set, 3 Step Vitamin & Calming Set, DIY Cream Sheet Mask Recipe, Freshly Juiced Brightening Package, Deep Cleansing Package, Moist Glow Package, Total Care Kit for Acne-prone and Sensitive Skin, 30 Days Skin Transformation Kit, Angry Skin Calming Package, and Rich Moist Package.
Klairs Fundamental Ampule Mist*
If you prefer mists over toners, you won't be disappointed with this one! It uses a base of green tea water with a mix of antioxidants and humectants to gently hydrate your skin. The mist is fine and not sticky, and if you have dry skin you'll enjoy layering this between each skincare step. I find this to be more hydrating that most oil-free mists but still lighter than bi-phase ones, and has been my go-to this fall season!
→ $27 for 125ml when purchased individually, but also available in the 2 Step Fundamental Care Set and Youthful Aging Skincare Box.
By Wishtrend Hours-long Moisturizing Gauze Sheet Mask*
If you're looking for a gentle, hydrating, and well-fitted sheet mask, this one is excellent. Unlike most sheet masks that are worn for 15-20 minutes, you can wear this one for up to 50 minutes thanks to its gentle ingredients (no harsh alcohols, fragrances, or preservatives) and the material's ability to hold a ton of essence. My skin looks brighter, more hydrated, and the results are still noticeable the next day. Definitely worth the $4.50 splurge, and performs on par with $10+ masks!
→ $4.50 per sheet or $45 for 10, but also available in the Total Acne Care Package.
I'm From Honey Mask
One of my favorite wash-off masks that I repurchase every Black Friday. It's got 46.44g of honey, which is excellent antioxidant that also deeply nourishes the skin. If you have dry skin or easily irritated skin, this mask is a must have in your stash. Not only does your skin feel deeply moisturized afterwards, but it smells and feels just like real honey, making the usage experience a joy too!
→ $38 for 120g when purchased individually.
I'm From Mugwort Mask*
Another excellent mask from the brand, this one is gel mask with 2.1% Mugwort which can help soothe the skin. I love using this one when my skin is looking a little red after a strong exfoliant – the cooling texture feels really nice on the skin, and after washing it off the redness is gone and my skin feels calmer. Of all the products from their Mugwort line, this is my favorite and most effective imo.
→ $35 for 110g when purchased individually but also available in the 3 Step Mugwort Special Care Set and Skin Detox Package.
COSRX BHA Blackhead Power Liquid
My favorite product from COSRX, which says a lot since they have some pretty great stuff. But this has been my go-to BHA toner for my t-zones to keep my pores clear. It's super gentle, not-sticky, and will deliver results after continued usage. If you don't like the Paula's Choice BHA Liquid, this is an excellent alternative.
→ $22 for 100ml when purchased individually
While not top tier picks, there are a few more Wishtrend products that I do think are still good and are worth trying out: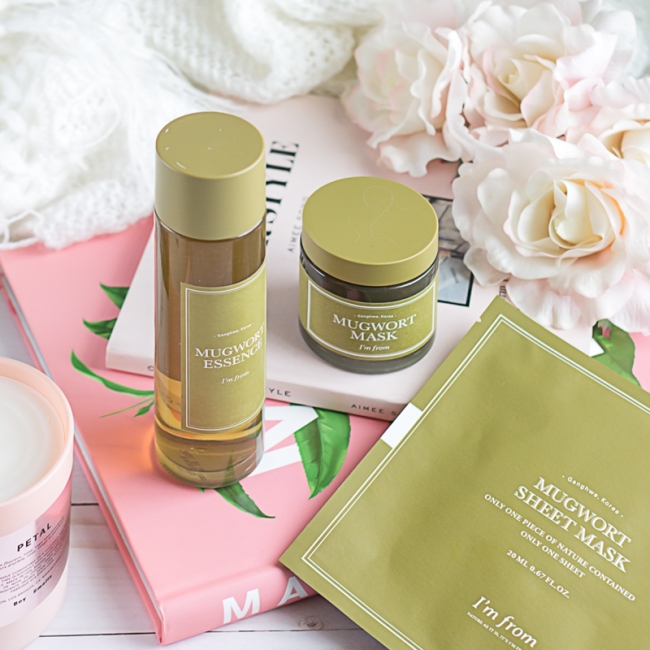 What to avoid
No matter how amazing the brand, there's always going to be that one product (at least) that makes you go: wtf were they thinking? Anyways, I wouldn't go near these with a 10-foot pole:
Hope you found this list helpful, and if you have any questions about specific products listed (or not listed) here, just let me know!