Originally posted on July 13th, 2015
Hello, hope you all had a great weekend! A while back, I posted a photo on Instagram of Shelly with my Celine tote, and it somehow managed to get over 1900 likes when it was re-grammed by Celine.World. So today, I want to share some behind-the-scenes of that shot + 7 Instagram tips I learned from this experience.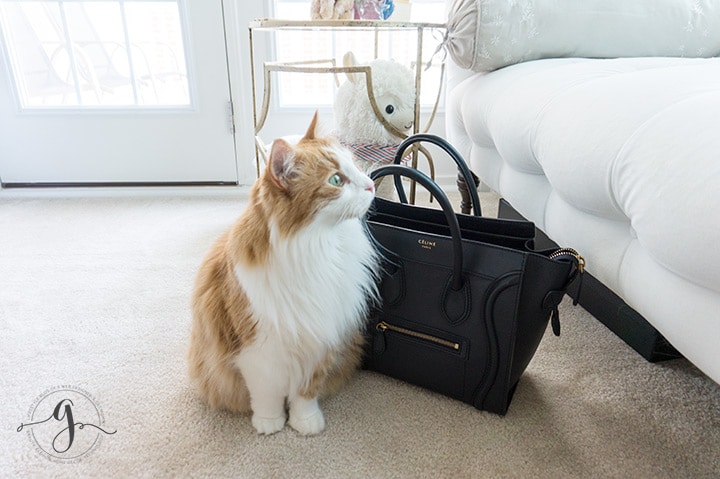 Yes, my original model was Cooper, but of the 30+ shots I took, this was the only non-blurry one.
Instagram Tip #1: choose props that work well for the theme of your photo. In this case, it was one that would stay still!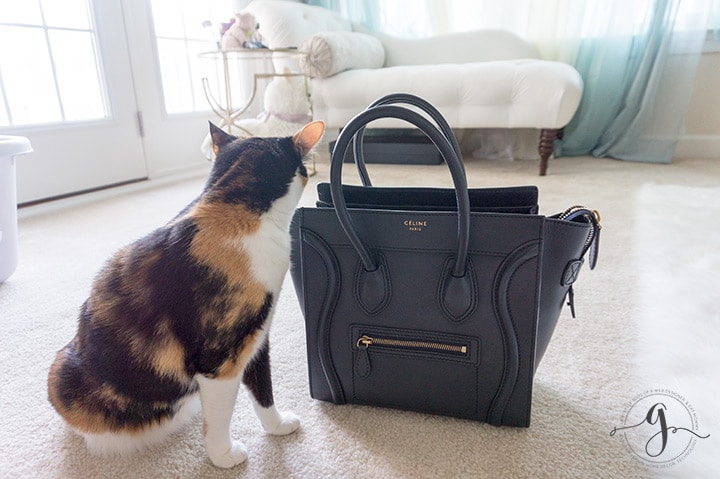 Shelly was a lot better than Cooper – she would actually stay in place for more than 5 seconds, though it took some effort to get her to look at the camera.
Instagram Tip #2 – position your subject + prop in a way that would create a focal point. The back of a cat's head is not one of them.
In the end Shelly was still a cat, not a statue, so she'd fidget around every minute or so. It wasn't a bad thing, because it gave me an opportunity to capture different poses to see what worked best.
Instagram Tip #3 – don't be afraid to experiment with different layouts and placements! You might be surprised at the results!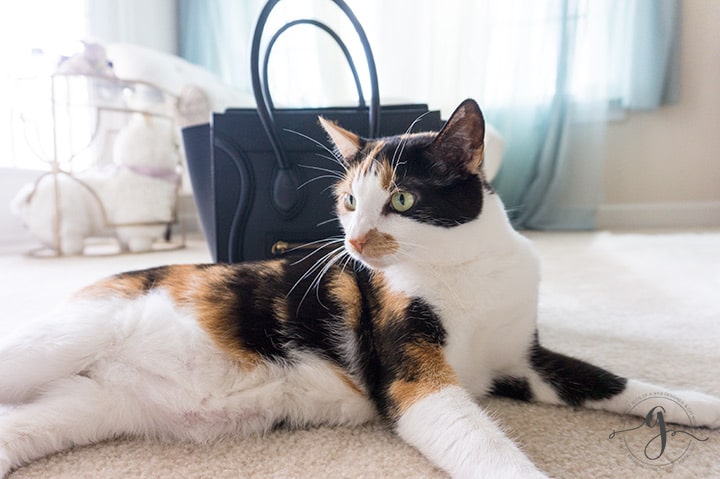 Eventually Shelly positioned herself in a way that made her the focal point, and the bag the background. Not so bad if I was trying to take a picture of her, but my focus was on the bag (sorry Shelly).
Instagram Tip #4 – keep the subject in focus and don't let the props become the focal point.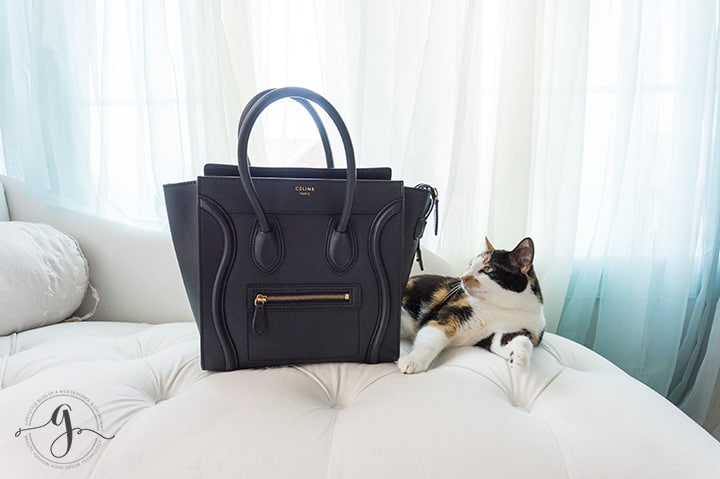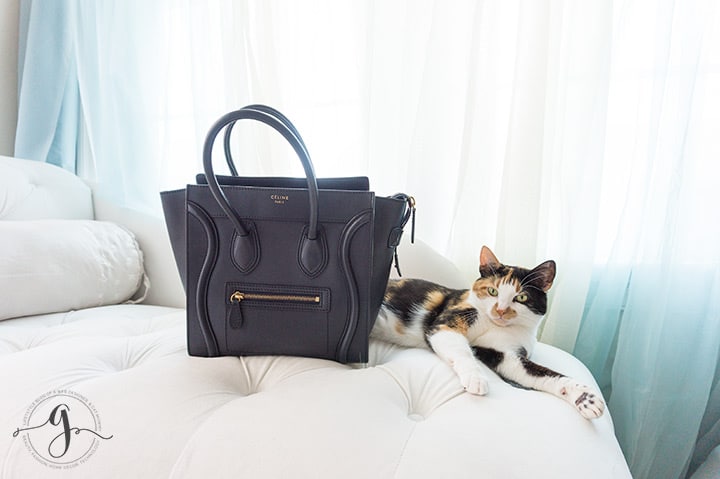 The chaise lounge is one of my favorite photo backgrounds, so I knew I had to try a couple shots on there. As usual, Shelly was very cooperative and gave me different poses.
Instagram Tip #5 – Take lots of shots using different backgrounds and settings.
Eventually Shelly got tired of being the prop and decided she should be the star of the show. And of course, I'm more than happy to oblige :)
Instagram Tip #6 – Expect the unexpected. Sometimes the best photos are candid shots.
All these photos were taken with my Sony A5000 for the purpose of sharing on Instagram. Why didn't I use my iPhone? Well the better question would be, why would I use my iPhone when the Sony takes much better pictures + has manual controls? Sending the photos to my phone was also a cinch with the camera's built-in wifi.
Instagram Tip # 7 – If you have a better camera available and have ample time to capture the shot, use the camera instead of your phone.
Hope these tips were helpful, and if not, well, hope you at least enjoyed the cat photos! For more cat (and purse) photos, be sure to follow me on Instgram @ geekyposhe. Have a great week!