Last updated on April 9th, 2020
Instead of sharing all my empties, which I honestly find a pain to photograph and somewhat repetitive, I'm going to highlight a few high-end products I've finished and that I'd happily repurchase because they deliver results!
AMOREPACIFIC Essential Creme Fluid*
Reviewed here. I'm a big fan of emulsions, and this bottle is why. It's incredibly hydrating yet light and silky at the same time. Just a beautiful formula, texture, and using it sparked so much joy for my senses and skin. Plus, the price is reasonable for AP, and it lasted me 3+ months with daily use.
Affordable alternative: The Laneige Cream Skin (reviewed here) mixed with a facial oil will also create a moisturizing emulsion, but the texture won't be as elegant. 
→ $98/90ml at Sephora, Nordstrom, and AMOREPACIFIC
SK-II Face Treatment Essence
You either love this or hate it, and I definitely love it. Unfortunately, I'm stuck reviewing other essences that have yet to live up to how magical the SK-II is, so it'll be a while before I can repurchase this. But goodness, I really miss the glow and refined appearance this gave my skin. It's also one of the few products from SK-II that I think is worth the $$$.
Affordable alternative: I've yet to find one, but the star ingredient, Galactomyces Ferment Filtrate (aka Pitera), is also in plenty of other essences. FYI the Missha Time Revolution is not a good dupe. It has a different strain of yeast ferment and did absolutely nothing for my skin.
→ $64-$99 for 75ml at MyHuo, Alaso, Yesstyle, Cosme-De, Sasa, b-glowing, and Sephora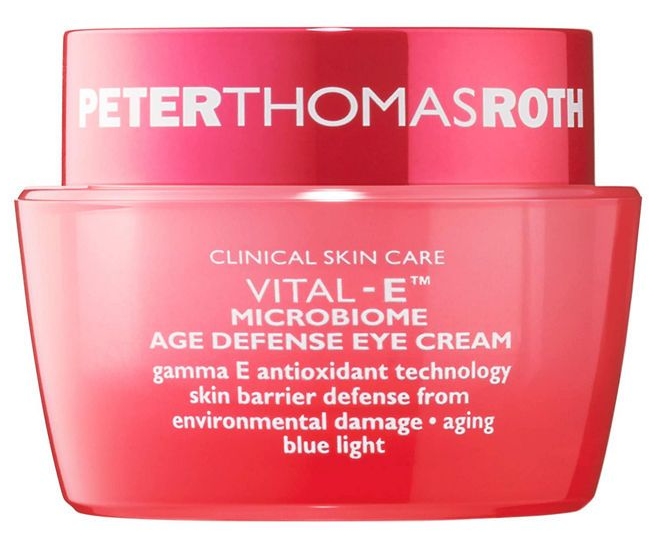 Peter Thomas Roth Vital-E Eye Cream*
Reviewed here. I'm legit sad that I finished this as it kept my fine lines at bay and the eye bag to a minimum. Plus, I appreciate the blue light protection, something that ought to be in more (if not all) eye creams. Once again, I'm trying other eye creams now but will be repurchasing this asap!
Affordable alternatives: If you want an anti-aging eye cream that actually works, you'll most likely need to pay a pretty penny. The only one that comes close is the Belif Moisturizing Eye Bomb, which I do enjoy, at $48 for 25ml.
→ $55/0.5oz on Sephora and Peter Thomas Roth (use code geekyposhe_PTR30 for 30% off!)

Peter Thomas Roth Peptide 21 Wrinkle Resist Serum*
Reviewed here. For a retinol-free serum, this delivered results almost on par with my retinol products, which is seriously impressive. Fine lines and irritation, I don't know them. Keep in mind peptides are not as well researched as retinol, so ymmv. But if for whatever reason you can't use retinol-based products, I can't recommend this one enough.
Affordable alternatives: Paula's Choice Peptide Booster is half the price and can be mixed with your other serums or moisturizer, hence "booster." I like this one as well, but it's not as potent as the PTR IMO.
→ $110 for 30ml/1oz at Sephora, Ulta, Nordstrom, Dermstore, and Peter Thomas Roth (use code geekyposhe_PTR30 for 30% off!)
VENN Age-Reversing All-in-One Concentrate*
I typically find all-in-one products gimmicky, but this is the real deal. If you're into multi-step or complex routines, move along, this isn't for you. But for those who want to do the bare minimum but still end up with great skin, this is it. I've used this alone after a first essence, and I was shocked that my skin looked just as good, maybe even better than with my usual routine. Unfortunately, I enjoy mixing and layering my products way too much, so I won't be repurchasing this, but I still think it's one of the best minimal skincare products out there.
Affordable alternatives: None. As a matter of fact, I don't think I've come across any comparable options that work, period.
→ $185/50ml at Olivela, Verishop, Niche Beauty, and VENN
High-end isn't always better
Even though I truly love the 5 products above, I still believe that price and results don't always correlate. Just for reference, some of the brands I've used since my last empties post include Sulwhasoo, AMOREPACIFIC, La Mer, and SK-II. All expensive af, but sadly most were not worth the money.
In skin care, expensive ≠ quality. First you must understand your skin type, and seek products that will fit your needs! That's what reviews are for!
My suggestion with any high end brands, including these, is to ask for samples if you can. Sephora does a fantastic job of this, just as a sales associate (once the quarantine situation is over that is).
I will try to share more affordable skincare products on this blog, but if you're interested in more frequent short reviews, please follow me on Instagram @jennywlove! I also share my empties regularly in my IG stories!
Hope you're staying safe and healthy!