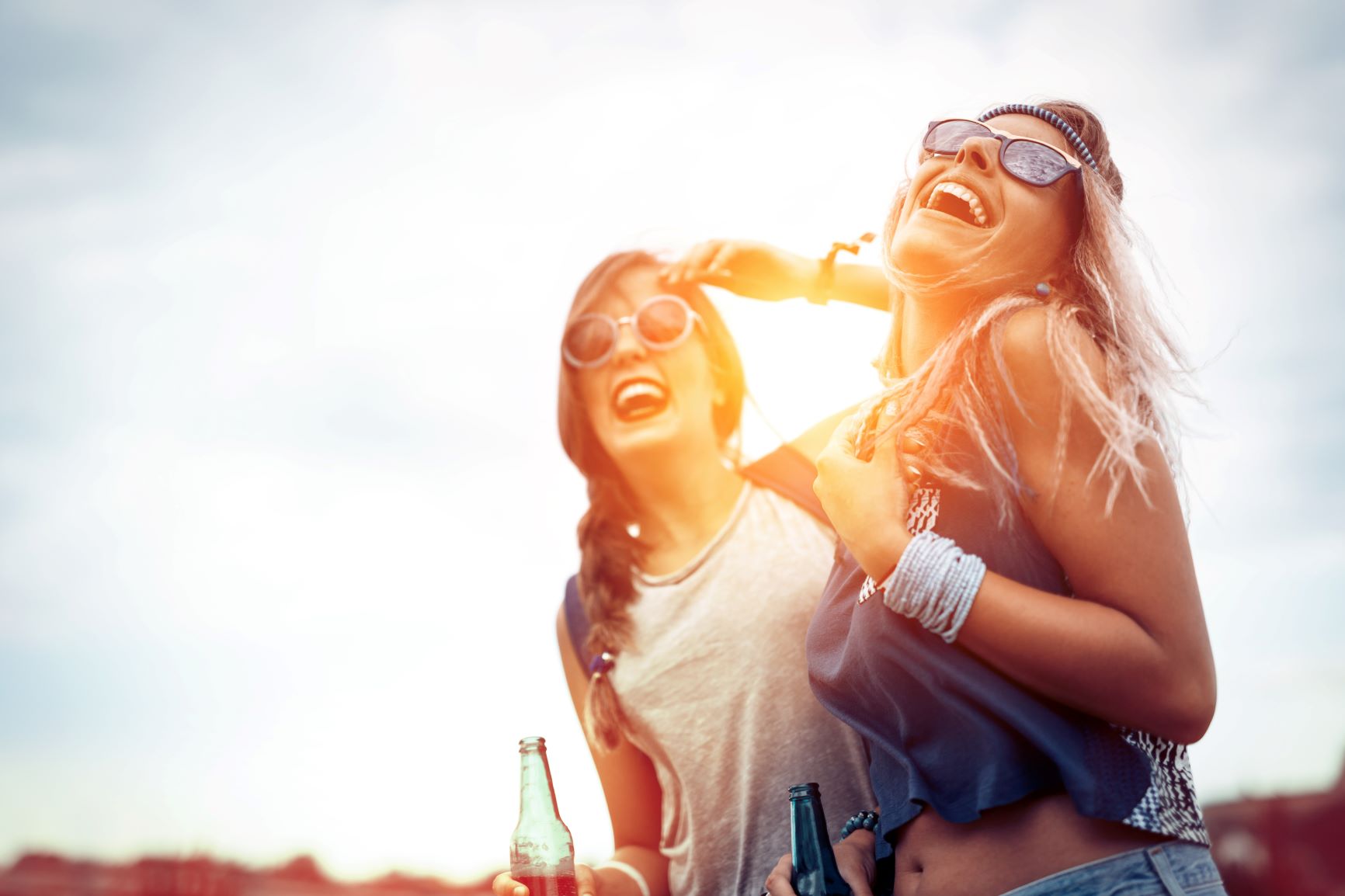 Festival seasons offer an amazing opportunity to show off your genuine style while you enjoy and rock out with your favorite bands. Likewise, these events are a great way to get creative with your outfits and attempt to emulate a certain celebrity or a fashion influencer's look. With events like these, websites and social media feeds will surely bring in tons of fashion ideas and inspirations to help you look your best.
Festival Essential: Sunglasses
Apart from locking in travel plans and other itineraries, creating the perfect outfits and preparing your accessories is crucial too. With so much stuff you want to bring, you need to evaluate them ahead to prevent carrying unnecessary ones.
For outdoor concerts and music festivals, one essential accessory to bring is your pair of sunnies. Not only do these sunglasses block off harmful ultraviolet (UV) rays, these can also instantly elevate your looks and make your festival selfies appear extra cool.
Looking for the perfect pair is exciting as you mix and match. Scouting for festival sunglasses to buy, here are three sunglasses you could consider:
1. Aviators
Aviators continue to become a go-to sunglass for a lot of people because it's adequately versatile to be worn on a lot of occasions. Although this has been originally created for the US Army pilots, aviators were eventually loved and adored by a lot of customers. With its large frames and classic finish, it's a must-have for festivals.
With various style and design ranges, opt for a pair suiting your preferences. For instance, if you want to wear the right amount of coolness, then you can go for metal aviators. However, if you want to have a pair matching your bright, colored outfit, then you can go for tinted frames. Don't shy away from popping colors as the festival season calls for invigorating hues. But if you want to keep your look simple, laidback yet stylish, then you can opt for a classic black pair.
Moreover, apart from your outfit and accessories, make sure to bring your sunscreen to keep your skin fully protected from the UV rays. Notably, when it comes to choosing the best sunscreen, make sure it's waterproof so you won't have to worry if you get all sweaty during the event.
2. Statement Sunglasses
One festival accessory nearly everyone will have is statement sunglasses. If you want to look for stylish glasses that are also a conversation piece, then this is the sunglass pair to go for. Whether you want to opt for adorable patterns or futuristic styles, you'll surely have fun choosing from a wide range of choices.
Although statement glasses are too funky or quirky to be used daily, know you can still reuse these pairs for themed parties, social events, and the like. Also, if you feel you need to reinvent your style, then you can definitely try out the pair in fun shapes, eccentric designs, and bold colors. After all, festivals are a great time to show off your true style and express your individuality.
Furthermore, if you're about to wear layers of floral patterns, one way to manifest bohemian, chic vibes are to match it with a flower frame or with geometric statement sunglasses, paired with your preferred boots or sandals and you're ready to party.
On the other hand, if you simply want to sport a basic look, then you may simply opt for sleek and funky frames to effortlessly step up your outfit.
3. Oversized Cat Eye Sunglasses
Whether you want to hide away from a giant pair of retro sunglasses or rock out a stylish look, oversized cat eye sunglasses will forever be festival-friendly eyewear. This sunglass style naturally exudes luxurious and mysterious vibes when you're out partying in the crowd. For classic designs, go for tortoise shell patterns or tinted ones instantly matching your outfit.
Moreover, with its oversized frame, you can make sure it'd offer sun protection. Keep in mind, most festivals are held outdoors, so it'd be practical to wear sunnies to keep you stylish and also to protect your eyes from the detrimental rays of the sun.
Final Thoughts
Festivals provide people an enjoyable opportunity to come up with outfit ideas they don't usually wear regularly. With this in mind, don't hold back when it comes to choosing your fun sunglass pairs. Whether you opt for funky ones or classic sunnies, make sure to invest in quality eyewear made of durable material to ensure it can handle all your planned activities during the event.