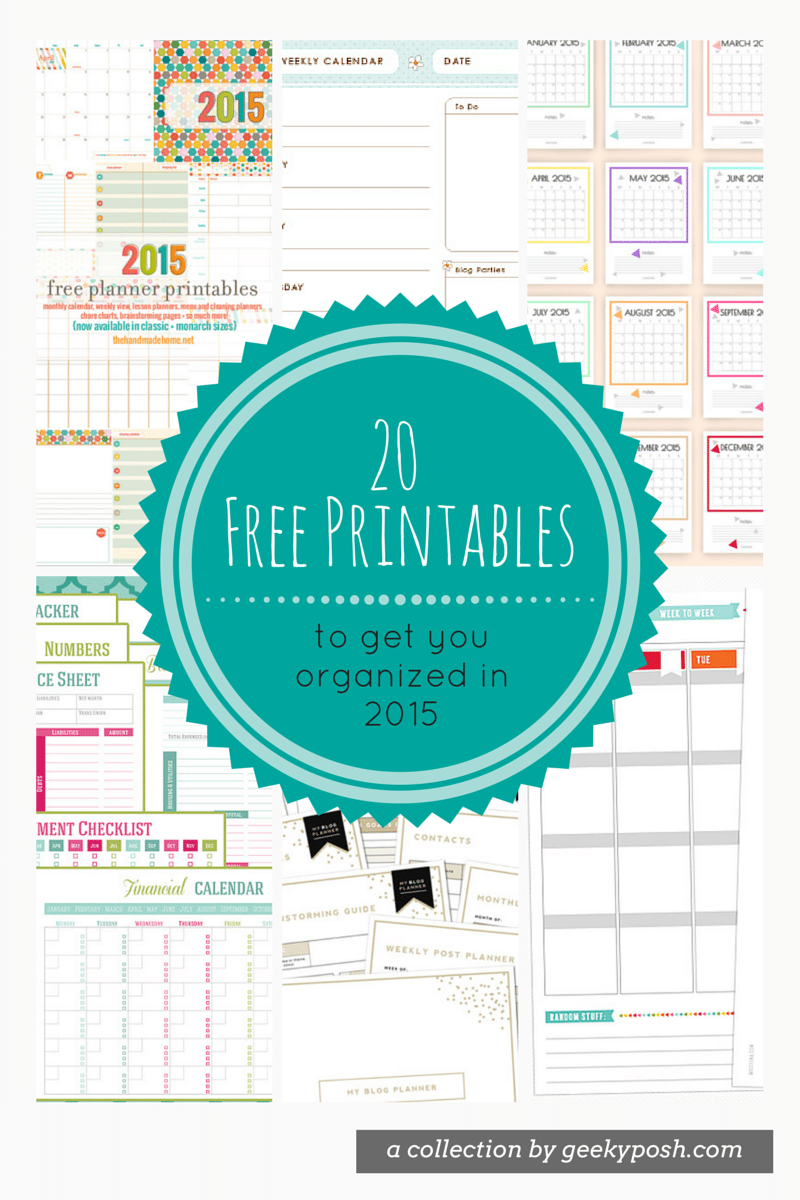 Last updated on April 9th, 2019
Hi everyone, hope you all had a lovely Christmas! Even though I had a 4 day long weekend, it felt like it went by way too quickly! Speaking of quickly, 2015 is just in a few days, so I thought I'd share with you some free printable to help you get organized for the new year! 
Looking for the 2016 printables roundup? Click here!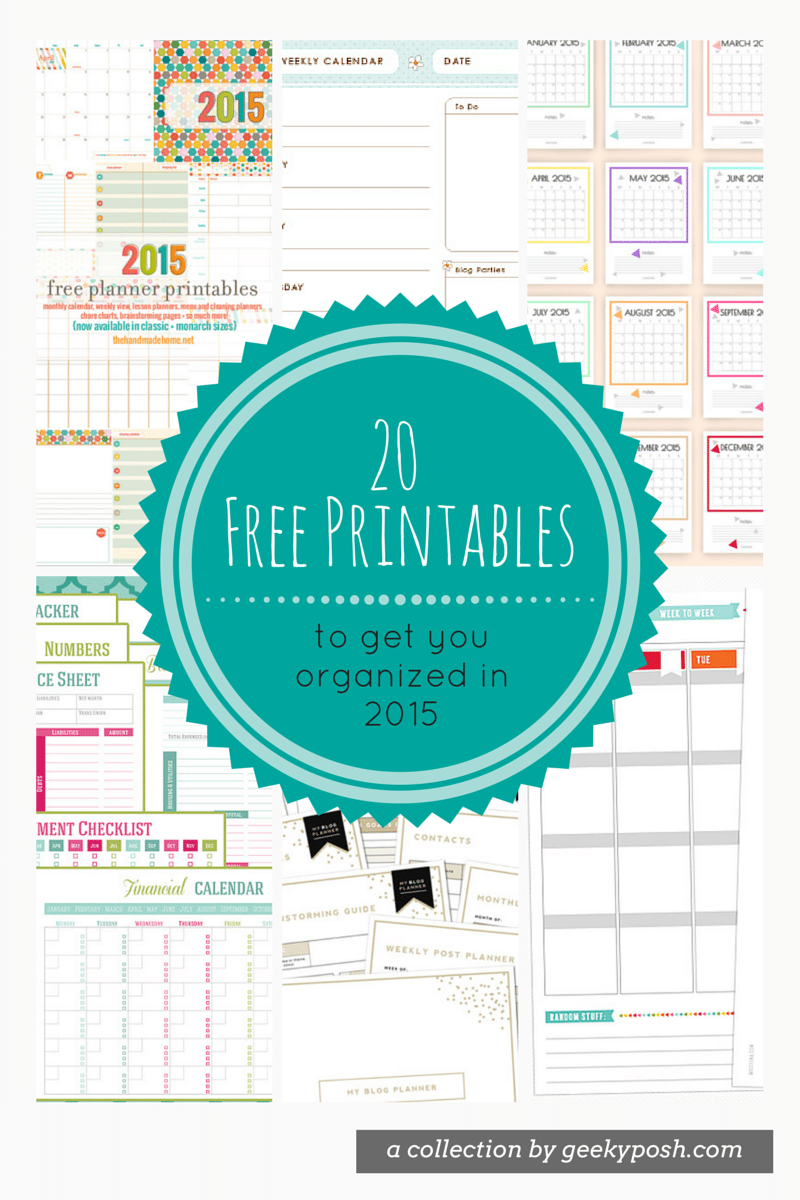 As most of you know, I'm obsessed with planners and have been using my gold Kikki K planner to help me stay on top of everything. For me nothing works as well as writing out my tasks the old school way, and I love being able to decorate my pages :) For those of you who like planning with pen and paper, or who want to give this method a try, here are 20 free printables to get you started:
For Your Blog
I have a section dedicated to my blog in my planner, and it's really helped me plan and schedule my posts in a more organized manner :)
Last but not least, here's the blog post printable I've been using for my own planner, created by yours truly. A few of the items in there are very specific to my needs, but otherwise it's pretty generic. The PDF has 2 spreads per page and was made for the A5 paper size.
Hope you found this post helpful, and don't forget to follow my Printables Pinterest Board for more free printable goodies for your planner! For inspiration on how to use/decorate these planner pages, check out my Pretty Planners Pinterest Board. Here's to a more organized 2015, and I'll see you all next year!
Did you enjoy this post?
I share first impressions, product comparisons, and more skincare tips regularly on Instagram! Learn about products first and get a bonus dose of daily fluff! 😸
Follow Now