This was a bit of an impromptu post, but seeing how much people enjoyed my < a href = "https://www.geekyposh.com/20-free-printables-get-organized-2015/">printables roundup for last year, I figured I'd do another one for 2016!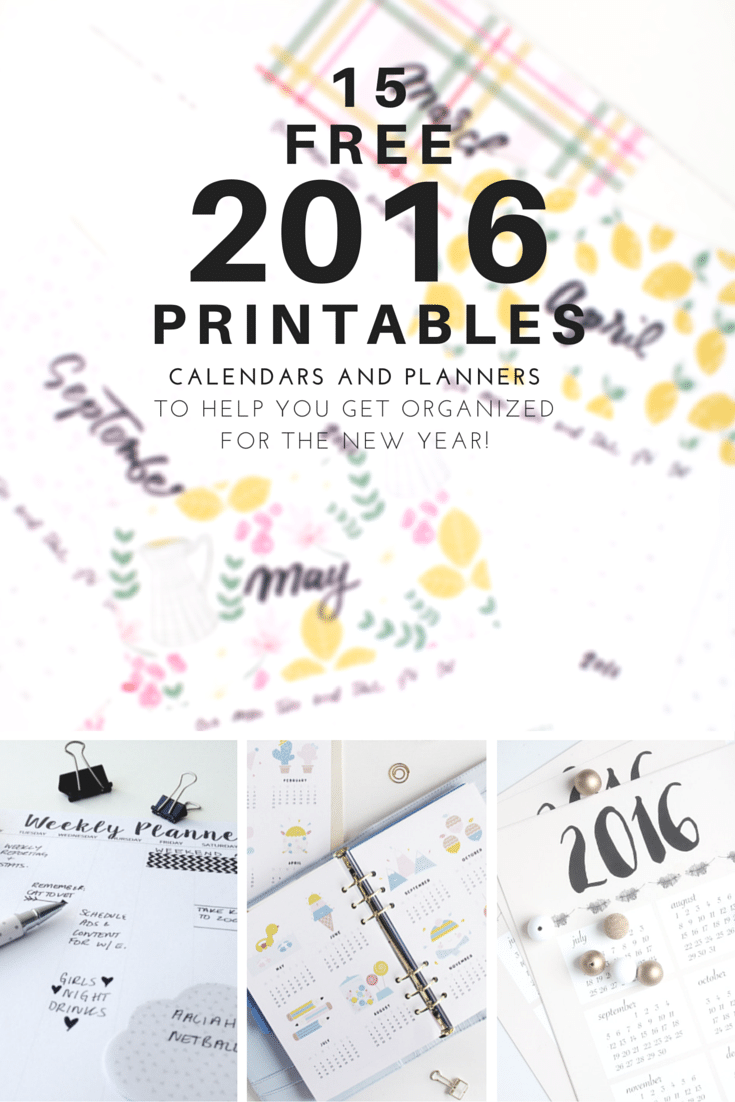 This roundups contain mostly calendars, but also a couple planners and even a printable sticker set! My 2015 printable roundups mostly aren't dated, so you can always refer to those for some extra goodies!
Hope you enjoyed this roundup, and Happy New Years! Cheers to an amazing 2015, and here's to an even more amazing year ahead! :D
For more free printables and other goodies, make sure to follow me on Pinterest!